Self-love has become a rare thing in today's world. It is not easy to love oneself when there is so much emphasis on perfection. Sometimes we have to be our own cheerleaders and boost our morale. We have gathered the best self-love captions for Instagram to help you express your love for yourself first.
Remember, the real trick is showing yourself love and respect despite the little things going on in your life. Show yourself the love you deserve, and the world will adjust! It is a way to help you take care of your mental, emotional, and spiritual health.
Why Is Self-Love Important?
Self-love holds many benefits like a healthy mind and body, increased self-confidence, and a sense of peace. It is important to cultivate self-love not only because you deserve to be happy but because it fosters feelings of self-worth, self-acceptance, and satisfaction.
Others' opinions of you should not determine your worth. You are valuable as a person, and you deserve all the love and care. When you are constantly put down and criticized for who you are and what you do, It's time to get away from the negativity. You need to maintain a sense of self-worth that's not based on anything external.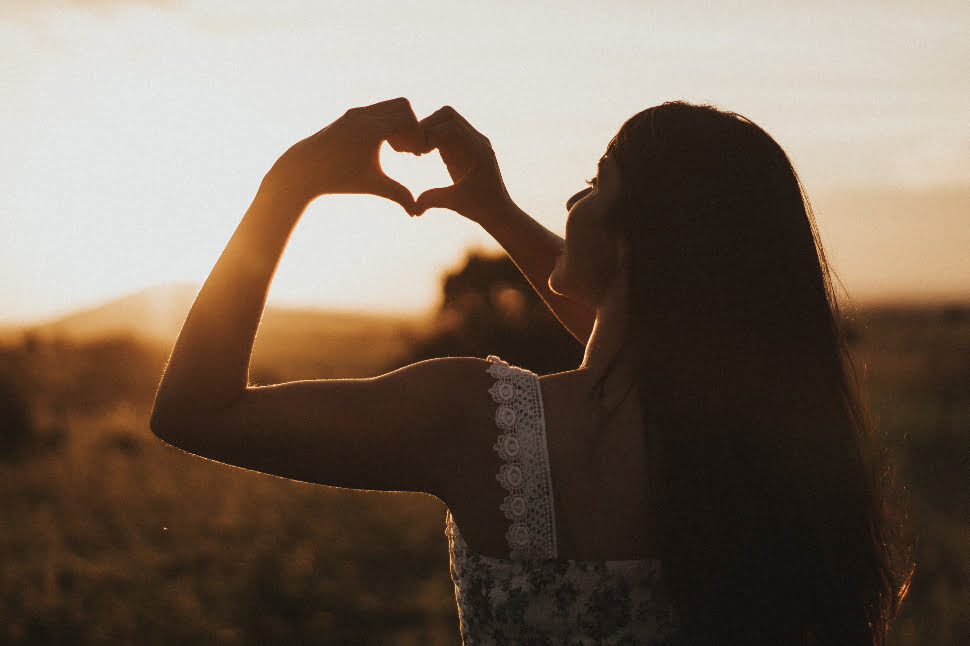 The Best Self-Love Captions for Instagram
Self-love captions for Instagram are a great way to motivate yourself to love yourself. Studies have shown that positive thinking can be a key to many benefits, including a healthier and happier life. Posting a self-love caption will help you reaffirm your love for yourself and reinforce a sense of self-acceptance. If you need inspiration for the perfect caption that fits the image right, here are some of our suggestions.
Get out of your own way.
I don't like myself; I'm crazy about myself.
Make your happiness a priority.
I am unapologetically myself
Seek to be whole, not perfect.
The only approval I need is my own
Love yourself first and foremost
Make peace with your younger self
I accept myself unconditionally
I am in control of my own happiness
Treat yourself like the queen you are.
Love with others is good, but self-love is priceless
Self-esteem means knowing you are the dream.
Be yourself. An original is so much better than a copy.
If you want to give light to others, you have to glow yourself first.
You carry so much love in your heart. Give some to yourself.
It is better to fail in originality than to succeed in imitation.
Falling in love with yourself first doesn't make you vain or selfish. It makes you indestructible.
Wrapping Up
To find our best selves, we should spend time reflecting on what is lacking in our lives. We must understand the things that make us feel happy and celebrate our successes.
If you do not already love yourself, you need to start! Everyone is entitled to their opinion; don't let that get to you. Flaunt your beautiful self on social media and add the perfect self-love captions for Instagram photos. With the amazing captions in this post, you can build on your Instagram account and share your best moments with your social media community.
Frequently asked questions
Do self love quotes?
"Love yourself
Fashion is my way to express how much I love myself. –.
Just love yourself first and everything else falls in line.
It is how you teach others to love you that you love yourself.
"Fall in love with yourself is the first step to happiness." -.
Listen to yourself like someone you love.
The beauty that still remains reflects my eyes, not all the misery.
True beauty in a woman is reflected in her soul.
The delusion that beauty is goodness is incredible.
All beauty is present, but not everyone sees it.
You are the only person you can trust.
"Sunday Funday"
Don't let anyone treat you like a normal person.".
I am yet to see the best of me.".
She may have been born with it.
It's better to be laughing.".
"Be less of them than you are.".
She walks like rain and acts like summer.
What to say about loving yourself?
Remember to take time for yourself until you're yourself again." "Love yourself unconditionally, as you do with those closest to you despite their faults.". A lot can be done in this world when you love yourself.".
Taking this seriously, you're halfway there.
Chin up, buttercup!
No matter where I go, I bring the sun.
Be your own reason for happiness.
One smile at a time is all it takes to live a happier life.
Smiles never go out of style.
Make today so awesome that yesterday will become jealous.
Make you the best version of yourself.
Having just leveled up.
I don't think life can get any easier. Don't forget to get stronger.
Better version of myself.
Currently, I am top of the world.
Every mistake I have ever made has made me build.
We are back to the good old days!
You don't need my approval to be me.
When I am the catch, I'll chase you!
The way I am, the way I do, is the same way I'm always going to do it.
Take me wherever I am or watch me whenever I go.
If I were you, I would love me.
Me?
My ability to write is questionable.
What is a strong woman quote?
The strength of a strong woman comes from the ability to journey, but that of saavy women also knows the journey is where she will become strong." "I'd rather regret the risks I didn't take than the chances.
What is self-love called?
egoistic. The term also applies to egoistic, egomaniacal, and egotistic.
Self-love is the greatest middle finger ever.
Confidence is what makes you beautiful.
Success is often seen as being based on her own self-esteem.
You're not beautiful like me.
Know your worth
My name isn't Belle, I'm just a beautiful me.
There's no reason for us not to smile.
Not a failure, always a lesson.
What should I say in a picture of myself?
The best captions for pictures of yourself love: "Love or hate me, I'm gonna shine." "How can I love when I've been afraid?".
What are 5 positive quotes?
"Nothing is impossible
When you keep your face toward the sun, shadows will fall behind you.
Time flees – a bad news.
Those twists and turns in life.
When you have a dream, you have to take it and never let go.".
They do not have anything impossible to do.
What is self confidence quotes?
I have great faith in fools – they will call it self-confidence.
Don't be satisfied with stories, how things have gone with others.
The moment you doubt whether you can fly, you will never be able to fly.
Our age stays the same inside. ".
What can I post about myself?
Positive thinking is what I look for in everything.
My goal is to treat others the way I want.
Followed my heart
It is obvious how precious time is.
The standards that I live by are high.
My intuition is trustworthy.
I speak up
My heart believes in me.
What should I Caption myself on Instagram?
"I'll do me"
"You do you"
"I'm on the beach.".
It's my job to show you the world.
"Morning gram"
"Oh hey there"
"Let it be"
"Sunday funday"