Taking a great selfie is difficult, but coming up with the ideal caption for it can be even more challenging. Not all selfies are self-evident when viewed from a different angle.
So before you write a caption, consider how to best convey to your friends and followers how you saw the picture. We have you covered. Please take a look at our favorite selfie captions to help you tell the message you're trying to convey.
You can utilize our captions on Facebook, Instagram, Snapchat, or any of your favorite social media platforms. Humor increases engagement in your selfies and is a great way to demonstrate that you don't take yourself too seriously.
To see how much your friends and followers will enjoy it, try making a joke in the caption of your selfie. Today, we decided to compile the best selfie captions for Facebook or other social media platforms.
Without any further ado, let's get started!
Why Are Selfie Captions for Facebook Important?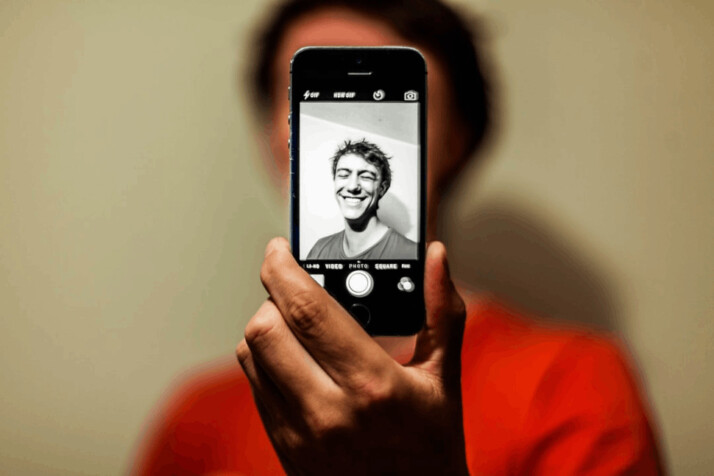 Even short captions can be compelling if they are correctly framed. Facebook has a lot of content and is crowded. Keeping captions quick and straightforward is the best way to capture viewers' attention. Use simple-to-understand language.
The caption length increases the likelihood that the customer will have a space for criticism of your product. Shorter, more direct captions leave no room for hesitation and are more likely to make an impression on users.
These days, brands choose a variety of content formats, including live videos, images, and videos. The caption and post format need to match. Consider posting a video on your company's Facebook page. To persuade viewers to watch the video, add captions. Please give them a general description of what they are missing. Utilize the FOMO (Fear of Missing Out) phenomenon and reflect it in your captions.
Captions are a fantastic way to keep users interested. A question or statement of preference should be included in your caption. You can elicit responses from users using these straightforward methods. You will also help you understand how well your audience engages with your material.
Brands and companies initially avoided long-form captions, but recent Facebook trends indicate they can be used whenever necessary. Brands frequently adopt the storytelling strategy, and it has also been successful. But refrain from generating lengthy captions mindlessly!
Make sure your post requires a lengthy caption, then create an interesting one.
Another tip is to write selfie quotes from other famous profiles. This makes your posts stand out from the others and, depending on the topic, can make them sassy!
Best Selfie Captions for Facebook!
No matter what you think, good or bad, of me, I will still look this cute. Hater's going to hate!
Love yourself and love your selfies!
Life can get you down. Whenever it does, smile and take a selfie to remember how good you look!
I like how I look — you should too!
I will take selfies as long as I live — whether you like it or not!
To those who don't know me: Yes, I am that girl!
How can I not take more photos of this perfect face? #notgonnabehumble
I don't care about what people say. You are beautiful and should take more selfies!
Beautiful, bright, AND funny? What a perfect girl I am!
You don't have to like me, but this is who I am. This is what makes me happy!
What would you change about this me? The eyes, perhaps?
Although personality wins the heart, beauty draws the eye.
EYE, love me!
Feel free to share my selfie, don't fall in love with me, though!
Feeling good today, I finally had a little moment to myself!
Want to be a better person? Learn to love yourself first!
Follow me for more cool selfies around the world!
Let the world see your light as well!
Having a bad hair day…
Here's my selfie — don't laugh too hard, please…
If you can post a selfie on Facebook without context, you're confident enough, baby.
I want to see nice pictures. Too bad, here's my selfie!
Life is to take as many selfies as possible.
Smile and be happy — take a selfie!
Are people still on Facebook? Anyway, here's my selfie from Instagram!
Feel free to share my beautiful face on Instagram as well! Yes, I am that vain!
More Selfie Captions for Instagram & Facebook
Do I have to write a selfie caption? It's a selfie. You can figure it out.
Want to make this picture the selfie with the most likes this year?
What was on my mind when I took this selfie?
0% Instagram filter, 100% confidence. Check it!
No makeup, still pretty. #boasting
Not a fan of mine? Okay, I don't get out of bed to make you happy.
Never going to stop taking selfies. Deal with it!
Oh, so you don't like my selfies? Did I ask for your opinion?
Yeah, this picture is just after I woke up. If you love me like this, you will love me forever!
Time heals everything. Not this face, though.
People find me cute. What do you think?
Every time is the perfect time for a selfie!
I've been trying to get a good selfie for the last hour. This is the best I could come up with!
Smile, it's selfie time!
Selfie captions? It's just a selfie. What more do you want from Facebook?
This is the best picture of me I have ever taken in my entire life.
Cool people like their friend's terrible selfies too!
New style for my new home. Thoughts?
I know I don't fit the dress. Going to wear it anyway. Get on my level.
Think I need to ease up on the makeup?
Even More Captions for Instagram and Facebook
Where to put my selfie, Instagram or Facebook? Why not both?
I know, I know, impressive as always!
Born this way.
Getting through life, one selfie a day.
Why can't I get good pictures of myself? I know I'm not that ugly!
Real friends give a like their buddy's 6th selfie that day.
Be the person you want to be!
Let the best picture win!
This is the best I have looked in my entire life.
Running out of ideas for funny pictures about life. So here is my selfie. That's funny too.
Considering everything around you, life is truly unique.
The remainder of my life will be the best part of it!
We develop from negatives in life, just like in photography.
I am the girl gone wild. Stay crazy, baby!
Want the world to like you? Like yourself first.
Here's my pic. No mean comments, please!
Filters can't fix the soul.
Please read my profile before messaging me.
Did you know that I am a star?
Final Thoughts
The best Facebook or Instagram captions for selfies are the funny ones. People react to comedy, and self-deprecating humor is universal. This kind of humor helps people relate to you instead of talking about how great you are.
We hope you liked our compilation of the best selfie captions for Facebook. If you have any questions, go on and talk to us. Also, you can copy these captions on your posts as well. You don't need to quote us!
Explore All
Image Caption Generator Articles