Using compelling captions on your posts is an excellent way to connect with your Instagram audience. It gets you more likes and shares and increases your page traffic and followers! If you need to fire up your beautiful photos, sexy captions for IG can come in handy.
Finding the best caption for your Instagram photo can seem like a Herculean task. We've got you covered! This guide lists sexy captions you could use for your next post.
Tips for Crafting the Best Instagram Captions
With these tips, you'll craft a compelling caption that will result in more likes, shares, and follows.
1. Keep it short
Nobody has the time to read a lengthy Instagram caption. You want to grab your audience's attention and make them engage with your post so avoid being overly wordy. Keep it concise, appealing, and engaging.
Instagram only displays the first lines of your caption and hides the remaining behind the "see more" link.
It's essential to use powerful words that grab your audience's attention and make them want to see the remaining of your caption. Effective hooks include thought-provoking questions and bold statements that your audience can relate to.
3. Add a solid Call to Action
You may include a call to action depending on your post's intent. CTA refers to the action you want your reader to complete.
You may ask for responses to a question or invite readers to have a conversation by sharing something about themselves. CTAs are a great way to grab viewers' attention and get the conversation going, so try to use them when necessary.
Best Instagram Caption Generators
Sometimes, coming up with a witty caption for your post can be pretty difficult. That's where caption generators can work magic. Here are some of the best Instagram caption generators to use.
1. INK
INK is an excellent AI writing software with several writing tools. Its Image Caption Generator is perfect for generating concise, relevant, and actionable captions for your pictures.
All you need do is enter a keyword that describes your image, and the tool will generate multiple captions for you! Try using this tool to create your subsequent Instagram caption and see what impact it will have on your Instagram page!
2. Jasper
With Jasper's Photo Post Captions template, you can create relevant and snappy Instagram captions that hook viewers. The tool allows you to vary the tone of your caption to suit your needs.
3. TagWag
TagWag generates several captions and hashtags for your Instagram photos by analyzing the picture. You can also browse various caption categories and select a caption that works best for you.
Sexy Captions for IG
You don't only need sexy captions for IG for hot or revealing photos. You can use such captions for beautiful posts that exude confidence and style. Here are some of the sexy captions for IG to use on your next Instagram post.
Sexiness is an attitude, not a body type.
A smile is the sexiest thing a girl could ever wear.
There's nothing as sexy as confidence.
My only crime is being sexy.
Having an upbeat personality is what makes you sexy.
It is sexy to feel positive.
Being sexy is about being confident, independent, and having fun.
Looks are not everything, but I have them, regardless.
The Sexiest Captions for Instagram
I think it's good to be smart, and I think it's sexy to be smart.
You only get happiness when you feel sexy.
A bikini can't solve anything, but it's an excellent way to start.
I'm living the bikini kindalife.
I'm the sexiest ex- you can never get back.
If I'm gonna be a mess, I might just be a hot mess.
Sexy Instagram Captions for Girls
Everyone said I could be anything, so I became sexy!
I am sexy, and I know it.
If you need an angel, you can trust me 99%; the missing 1% is being sexy.
Life's too short to wear boring bikinis.
Hotter than your ex, better than your next.
My height is 5'2, but my attitude is 6'1.
Sexy Instagram Captions for Boys
Focused, intelligent, motivated, Oh, and sexy!
I am bringing sexy back.
My attitude forecast for today: Partly crabby with an 80% chance of moodiness.
I am not handsome or sexy. Of course, it's not like I am hopeless.
Wake up, work out, and look hot.
I was not made to fall in line.
Instagram Captions for Sexy Pictures
Are you tired of my bikini pics? Good, 'cause I'm not either!
Feeling sexy today.
Just living life together.
Bad to the bone.
Sexy Captions for Instagram Bio
I am usually bikini-ready all year round.
Goal weight: Sexy, Strong, and Savage
I'm not medium hot; I'm extra spicy.
I don't try to be sexy. Sexy tries to be me.
I'm born beautiful.
I am a different breed.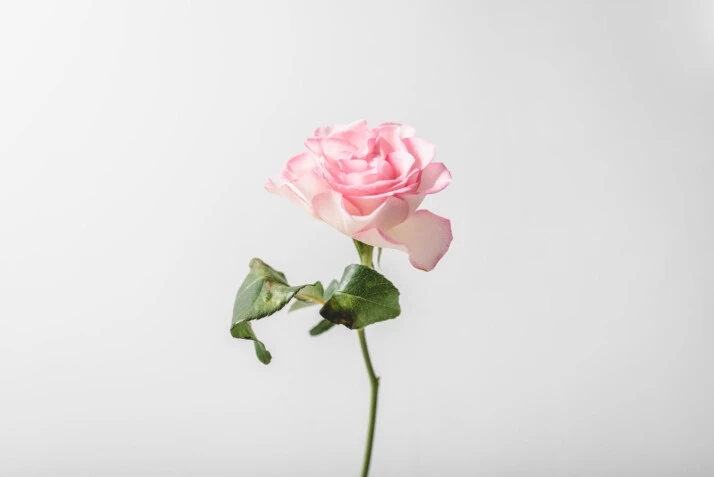 To Wrap Up
A good caption excites and entices the viewer, ultimately increasing your Instagram likes, shares, and following. This article's list of sexy captions for IG will spur your creativity and help you create the perfect caption for your next post!
If you're struggling to come up with sexy captions for your posts, take advantage of the caption generators mentioned in this guide.
Explore All
Image Caption Generator Articles