Captions are a great way to make your Instagram posts more interesting. A brilliant caption can increase your reach and page success. It can get you more likes, shares, and follows! Finding perfect and short Instagram captions for your Instagram posts can seem like a hurdle. No need to worry, we've got your back!
The collection of Instagram captions in this piece will inspire you to come up with a captivating one that'll blow your audience's mind.
Why You Need a Brilliant Instagram Caption
Captions are short phrases that accompany pictures and highlight the content of the photo. They tell a story, provide context, or add an air of mystery. When you use a caption, you add a new tone and angle to the post, which may include a touch of your personality.
Instagram captions are essential for the following reasons:
1. Boost Your Post's Engagement
One of the easiest ways to improve your Instagram post and page engagement is to use a clever caption. Viewers will likely engage with your Instagram post, and follow your page when you use a creative, inspiring, and exciting caption.
2. Sets the Tone for a Personal Brand
Captions are great ways to introduce information, update followers on your life, ask questions, and share highlights. Including concise, witty, and brilliant captions in your Instagram posts can help you build a personal brand. This way, your audience will look forward to your posts when you share your insights and knowledge about a subject.
3. Boost Your Relatability
Your Instagram captions reflect your personality, interests, and insights, making it easy for people who share your viewpoint to follow you. Your posts can appear boring or impersonal without captions because they lack a human-to-human connection. Using the proper caption allows your target audience to find, relate and interact with you.
Funny Short Captions for Instagram
I need a six-month holiday, twice a year.
Reality called, so I hung up.
I had fun once; it was horrible.
How do I feel when there is no coffee? Depresso.
Life is short. Smile while you still have teeth.
After Tuesdays, even the calendar goes WTF.
I'm on a seafood diet. When I see food, I eat it.
Brains are awesome. I wish everybody would have one!
Follow your heart, but take your brain with you.
Nothing is lost until your mother can't find it.
If you fall, I will be there. Signed: Floor.
I am not lazy; I am just on save energy mode.
It's too "a.m." for me.
Don't give up on your dreams. Keep sleeping.
I eat cake because it is somebody's birthday somewhere!
Clever Short Captions for Instagram
Your Attitude determines your direction.
If you obey all the rules. You miss all the fun.
Don't be like the rest of them, darling.
Don't sit like a rock. Work like a clock.
Success always follows hard work.
Life doesn't get easier; You just get stronger.
Life is too short to be serious, so laugh.
Today's struggle is tomorrow's strength.
Cute Short Captions for Instagram
Life isn't perfect. But my hair is!
There are a million fish in the sea. But I'm a mermaid.
Anything is possible with sunshine and a little pink.
Always classy, never trashy, and a little bit sassy.
Let's flip a coin. Heads, you are mine. Tails, I am yours.
I just wanna spend the rest of my life laughing.
A smile is the most beautiful curve on a woman's body.
Short Instagram Captions for Selfies
A selfie a day keeps the doctor away!
Life is better when you're laughing.
If I send you ugly selfies, our friendship is real.
Be yourself; there's no one better.
Confidence Level: Selfie with no Filter.
Warning – You might fall in love with me.
I did NOT wake up like this.
Live for the moments you can't put into words.
You cannot do EPIC shit with basic people.
Crazy hair, don't care.
This is the most magical pic of your life.
Dream without fear, love without limits.
Being part of this group is so much fun; I love it.
Surround yourself with those who make you happy.
You only live once, but if you do it right, once is enough.
Short Instagram Captions for Girls
Quit trying to fix me; I am not broken.
Cinderella never asked for a prince.
When in doubt, wear red lipstick.
I am the princess of my own Fairy Tale.
Behind every successful woman is herself.
Sometimes you gotta be a beauty and a beast!
There is a princess inside of all of us.
A girl should be like a butterfly. Pretty to see, hard to catch.
Real queens fix each other's crowns.
All I need is Coffee and Mascara.
Keep your heels, head & standards high.
I have enough jewelry – Said no one ever.
Shopping is cheaper than therapy.
Short Instagram Captions for Boys
I may not be perfect, but I'm always me.
Boys never realize how much one little thing can hurt a girl.
I'm on a date; she isn't very social.
Love me or hate me, either way, I'm gonna shine.
Real men don't take selfies.
When life throws a rock at you, throw back a brick.
I know I am awesome, so I don't care about your opinion!
My hobbies are breakfast, lunch, and dinner.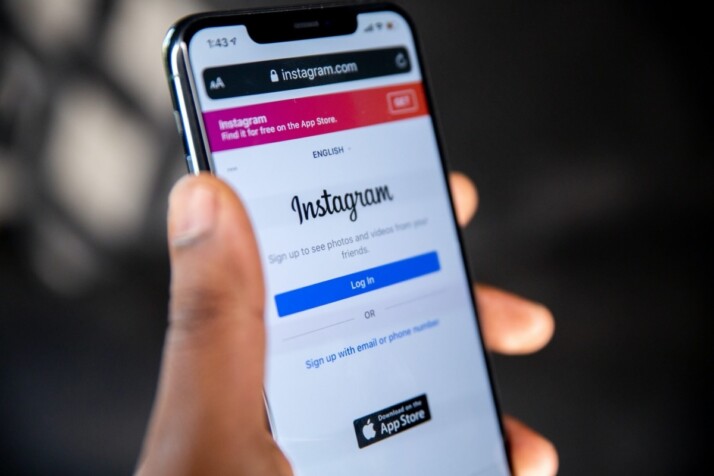 To Wrap Up
A great caption makes people take a second look at your post. Including captions in your Instagram posts is an excellent way to compel people to engage with your content. When your caption reflects your personality, viewpoint, and insights into specific topics, you allow individuals with the same standpoint to find and follow you.
Take your Instagram photos to the next level by embroidering your posts with entertaining, funny, or clever Instagram captions. The short Instagram captions in this article will inspire you to craft a unique one.
Explore All
Image Caption Generator Articles