Finding a great caption that goes with your selfie photo can be difficult. Sometimes, you're out of ideas, and after brainstorming, you still can't find the perfect caption to make your picture stand out. We're here to help. We've compiled a list of some of the best Snapchat selfie captions for you.
Captions are fun and can turn your selfie into an excellent post that'll garner likes, shares, and drive traffic to your page. The captions in this guide will help you spice up your photo and take your Snapchat game to the next level.
The Best Snapchat Selfie Captions
Great captions create a long-lasting impression. Your jaw-dropping selfie needs a thought-provoking and creative caption to stand tall in a sea of other selfies.
Consider including a witty and killer caption in your next post and see how your engagement will skyrocket. Here are some of the best Snapchat selfie captions you could pick from.
Chilling like a gangster.
Some days start better than others.
You can't buy happiness.
I had fun once—it was horrible.
You don't cross my mind—you live in it.
Truth is, I'm crazy for you. And everyone can see that but you.
Besides chocolate, you're my favorite.
Turning my pain into power.
Morning time is Selfie Time #GoodMorning.
Sunday fun day.
Life is too short to wait.
Your vibe attracts your tribe.
Success is the best revenge for anything
People have Ex-Girlfriends. I have Ex-Crushes.
If I send you my ugly snaps, our friendship is real.
Seek respect, not attention. It lasts longer.
I came, saw, and made it awkward.
Catch a glimpse.
On my worst behavior.
When I was in Rome. I did what the Romans did.
Nothing will work unless you do.
This is my thug life.
I am trending right now.
Cute Snapchat Selfie Captions
Collect moments, not things.
Find me where the wild things are.
Can I borrow a kiss? I promise I will give it back.
I changed all my passwords to Incorrect.
If we could only turn back time.
Emancipate yourselves from mental slavery
I tried to be normal once—the worst two minutes of my life.
Snap me back or I'll find you.
My excuse is that I'm young.
Never make permanent decisions on temporary feelings.
I think I'm lacking vitamin me.
We're on our way to do science.
I woke up like this.
Life is better when you're laughing.
I'm way up, I feel blessed.
Normal people scare me.
I'm the girl you've always wanted.
We all start out as strangers.
We go together like drunk and disorderly.
Snapchat Selfie Quotes
'Just fit in' is not my style. I was born to STAND OUT.
Syndrome of a down.
Don't make your shine be dull in front of others.
I graduated from the University of Selfies!
It's not about who's real to your face, it's about who stays real behind your back.
Smile, life is beautiful.
I don't have exes; I have Y's. Like, "Why did I ever date you?"
Is Google a boy or a girl?
I can show you the world.
Do you think this is a game?
Good Times + Crazy Friends = Great Memories!
Be a voice, not an echo.
I can, I will… End of the story.
Close your eyes and I'll kiss you.
Just got out of the shower, Oops!
Sunshine and moonshine.
Girl, I have to call you back.
Funny Snapchat Selfie Captions
Don't be stupid….be creative.
My favorite music is your voice.
Know your limits.
About to head out!
Pool time, come to get some.
So we meet again!
This won't last!
Pillow talk with my best friend.
Be silent and let your success shout.
Can I film you while you sleep? You are so cute!
Drunk as a skunk.
Walking past a class with your friends on it.
Last night was a blur.
Deal with it.
She just left, I miss her already.
I'll just stay here forever.
These are the seasons of emotion.
She's mad, but she's magic
Why chase you when I'm the catch.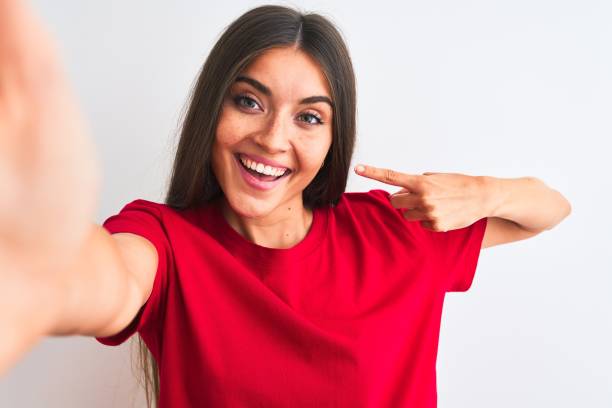 To Wrap Up
Captions make your post unique, engaging, and appealing. When posting selfies and pictures on Snapchat, it'll help if you use a solid caption that encapsulates your snap. Keep it light and humorous, or you could try using one of the creative captions above.
Frequently asked questions
When we die, we become stars in the night sky.
I haven't seen your face in some time.
I'm drowning, and you can't even see me.
You and I need Sunday mornings.
It is free as a bird.
You deserve better
Be happy
Some days have gone by since I was young.
Do anything that is good for your soul.
Let's get out there and live.
I'm not Willy Wonka, I'll not sugar coat the truth.
Enjoy life and reduce stress.
No, I'm not really high maintenance, you are just low effort.
Even the stars were jealous of her glowing eyes.
No beauty queen is my kind of beauty. I am just a beautiful person.
Every failure will always be learned.
Confidence is important, you are beautiful.
Successful women are driven by their own self-worth.
Know your worth
Make a smile for yourself.
I'm not beautiful like you.
I think that self-love is the greatest middle finger of all time.
I am still awaiting the best of me.".
Never let anyone treat you like you are ordinary.".
We should become more of ourselves and less of them.
You won't find anyone better than yourself.".
"Sunday Funday"
"She walks like rain and acts like summer".
She may have it as well.
The happier the laughter, the better the life will be.
I will be better than you.
The level is now on my level.
There will be no easier life. Strength is all you need to do.
Every mistake I have ever made has built me.
Make today's day so amazing that today becomes jealous.
You are the best version of yourself.
In this world, I am on the top.
Here we are again!
What is Snapchat streak?
Snaps count how many consecutive days two people have been sending Snaps to each other. They send more Snaps each day.
What do you say when you Snap a girl?
How do you quote on Snapchat?
"Morning gram"
"Oh hey there"
"Let it be"
"Mentally at the beach.".
"You will see the world," I assure you.
"Sunday funday"
"You do you"
"I'll do me"
I feel bad to the bone.
"Sweeter than honey"
The goal of my life is to stand out.
"I'm flying like a bird.".
That's what I've done.
"Know your worth"
"Miss me yet?"
"Make them stop and stare.".