We all yearn to belong to a unique and close-knit "squad." It goes beyond the fun and memorable moments. Squads, cliques, and groups are different words that describe the same thing.
Friendship is the beautiful thing that draws people together. It's challenging to find words to tell something so precious and personal. Luckily, this article has a collection of squad captions for Instagram you can use.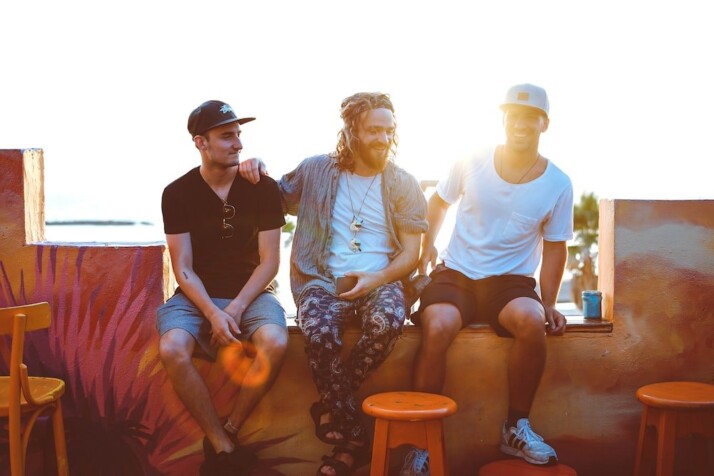 What Is a Squad?
A squad is a group of friends who are often as close as family. It is earmarked by its mutual support, sharing, and kindness. Squads are important to their members because they are a way to de-stress, have fun and stay connected.
Squads also give a hint into our personalities, likes, and beliefs. They are an essential part of life not just because they show us what it means to belong to a group.
They also teach us loyalty, patience, and tolerance. It is through our friendships with our squads that we understand the value of having relationships.
Why Do Squad Captions Matter?
Captions are essential to any Instagram post because they tell your followers a story. Captions can be used to talk about the place you're visiting, your latest meal, or what you're wearing. In this instance, they convey your thoughts, feelings, and opinions about your photo.
Squad captions are also a way to express how much you care about the people in your group.
Friendship is a potent theme on social media because it is an emotion most people can relate to. The central point of a social media post is to express yourself and to help like-minded people find you.
Everybody wants a friend. A group of best friends is the only thing better than a best friend.
Squad Captions for Instagram
Squad captions can be funny, heartfelt, or playful. The main idea to remember is how you value your companionship. Here are some examples you can use.
My best friends are wonderful. Squad forever.
These aren't just friends. They're family.
Unlike Barbies, my girls and I aren't sold separately.
Find your tribe, and love them hard.
The only thing better than a great friend is a great friend with chocolate.
True friends don't judge each other. Both of them judge other people together.
Looks like a fun gang.
Coffee and best friends mix the perfect blend.
Friends keep you laughing until your cheeks hurt.
Friends know stories you don't want to share.
You can't do epic stuff with basic people.
A day spent among friends is a day spent well.
Friendship is all about finding people who share your kind of crazy.
The best memories come from bad ideas.
The road to a friend's home is never long.
When worse comes to worst, the squad comes first.
Nobody likes us except us.
Never let your friends feel lonely. Disturb them all the time!
Life is too short, and so are we.
Never leave a squad member behind.
All I need is silly, old you.
Real queens fix each other's crowns.
I get by fine with a little help from my friends.
Life is meant for good friends and great adventures.
We can't be friends if you aren't a little crazy in the head.
More Squad Captions for Instagram
Your vibe attracts your tribe.
Friends who slay together, stay together.
Good friends don't let friends do silly things alone.
I don't know what's tighter. Our jeans or our friendship.
Quiet toward strangers and crazy for my best friends.
God knows our moms couldn't handle us as sisters, so He made us friends.
If I send you silly selfies, our friendship is real.
A big hug from a small person.
Tough times reveal true friends.
I don't want to go to heaven. None of my friends will go there.
Friends are the family you choose.
Friendship is equally annoying.
We're going to be cool old ladies.
We shore do love each other.
No one should ever have to think twice about who their real friends are.
I value your friend chip.
You don't even need to ask. I got you.
Meet my partners in crime.
No friendship is an accident.
In the squad, we trust.
Good vibes, good friends, and good times.
Friends are the cure to our blues.
The rays of sunshine of my life.
Best group of buddies ever!
Suns out, buns out.
The Bottom Line
Friendship is one of the most meaningful experiences life can offer. Good friendships are difficult to find and even more difficult to maintain. A single beautiful photo can encapsulate the essence of friendship. Ensure that your captions match the moment and your feelings about your friends.
You can always return to this list if you need more squad-related captions.
Explore All
Image Caption Generator Articles