It's always a good idea to take a picture of yourself when studying at home or in a school library. And what better way to share your photo on Instagram than with a unique caption that adds context to it? With brilliant study captions for Instagram, you can get a lot of likes and shares on your post.
While captions have the potential to make a powerful impact on your IG feed, study captions can be tough to compose. With that in mind, we pulled a list of a few of our favorite study captions for Instagram.
Why You Need A Brilliant Caption
Pictures are great but attaching captions to them make them even better. Captions are a great way to tell the story behind your photo, making it easy for viewers to understand. Everyone posts on Instagram; a great way to stand out is to use a compelling caption. A catchy caption will attract people to your page to like and share your photo and even follow your page.
Your study caption for Instagram should be brief, easy to read, and make sense to viewers. It is essential that the caption aligns with the photo, i.e., adds context to it. Also, you want it to be reflective, possibly displaying some of your personality, so your viewers can relate to it.
The Best Study Captions for Instagram
Here are some of the best study captions for Instagram – you could use any of these or draw inspiration from them.
I'm working hard to succeed.
This year, I'm gonna study hard.
I'm booked up for the year.
I'm feeling like a real cutie reading this book.
My hard work will pay off soon.
Decided to get shit done today.
I'm too humble to brag and yet so confident in myself!
Welcome to my study library.
Study Goals: 2022
Working my butt off to stay ahead- Let's get this done.
I'm making sure to remember to study for all my finals!
Trying to be a hard-working person.
Took a cute shelfie on my study break.
Studying with my best friend – coffee is a lot easier.
Taking notes is more fun with colorful pens.
Studying like I'm Elle Woods at Harvard.
Dear Degree, why are you playing hard to get?
Studying today so I can party tomorrow.
This is what a study break looks like.
Studying hard and staying motivated.
Pop quizzes got nothing on me.
Study like there's a test on Monday.
Starting the school year right.
Books on books.
Studying with the best.
Having a stu-pen-dous time studying.
To-do list: Stay awake.
Study hair; I don't care.
Keep calm and study on.
Studying hard today.
Study like a Granger.
'Studying' was derived from 'students dying.'
No one every said studying is interesting.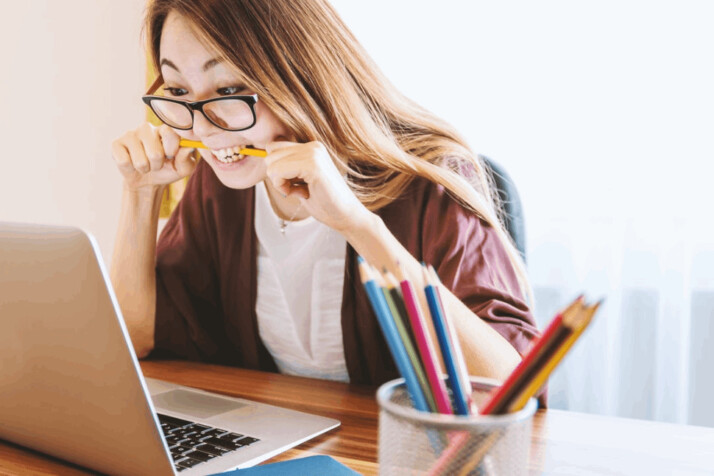 To Wrap Up
Captions make your pictures more appealing and captivating. The best captions make your post stand out and get noticed. Choose a caption that best tells the story behind your photo; but keep it concise and engaging. If you're struggling to come up with the perfect study captions for Instagram, check out the list in this guide for inspiration.
Explore All
Image Caption Generator Articles