Instagram captions are becoming a big trend because they can take your image to the next level. They typically support visuals and add context to them. Great captions are potent tools for boosting engagement and driving traffic to your page. However, finding suitable fashion or style captions for Instagram can be challenging, but not to worry.
With this guide's style captions for Instagram, your Instagram post will get more likes, and shares and eventually get you more followers!
The Best Style Captions for Instagram
Captions are as crucial as visuals themselves. Rather than think of them as an afterthought, put some effort into writing one. Great captions can potentially engage and delight your followers in ways visuals cannot. Here are some of the best style captions for Instagram.
Want to be original? Be prepared to be copied!
Elegance is beauty. It's the kind that never fades.
Too glam to give a damn.
My dress style portrays my state of being.
Confidence makes every dressing look great.
Life is too short to wear boring outfits.
Dress like the gentleman you are.
Dress how you want to be addressed.
When you're wearing a cute outfit, everything is possible.
I'll stop wearing black when you give me a darker color.
Chasing my dreams on high heels
A pinkish Wednesday.
Short Fashion Instagram Captions
Fashion changes, but style remains.
Life is a party, Dress like it.
Keep your head, heels, and standards high.
Fashion is what you buy. Style is what you do with it.
Accentuate your best angles.
It's not about how you color your hair, but how you wear it.
Fashion is a whole world of possibilities.
Fashion is my drug; I'm addicted to it.
Don't wear clothes, wear your style.
Fashion is what you buy; style is who you are.
I dress for me, not for anyone else.
Beyond beauty, what matters is the idea you try to project.
Don't talk about fashion. Live it.
Remove man-made rules from self-expression.
Cool Instagram Fashion Captions
The best fashion statement is a fit body and a healthy mind.
High treason is excusable when one is wearing the finest garments.
Every raven becomes my friend when I'm dressing like royalty.
Smart. Strong. Silly. Straight-up class act.
Touch your clothes. Make them feel emotions.
The world needs more people like me, a goofy fashionista.
Dressing up is always worth it, I swear.
Fashion can make your reality seem like a dream.
The joy of dressing is an art.
Sensuality begets aesthetics.
Suits never go out of style.
Dressed up and ready to eliminate the competition.
Good clothes never go out of fashion.
Life is too short to be wearing boring clothes.
Suit yourself up!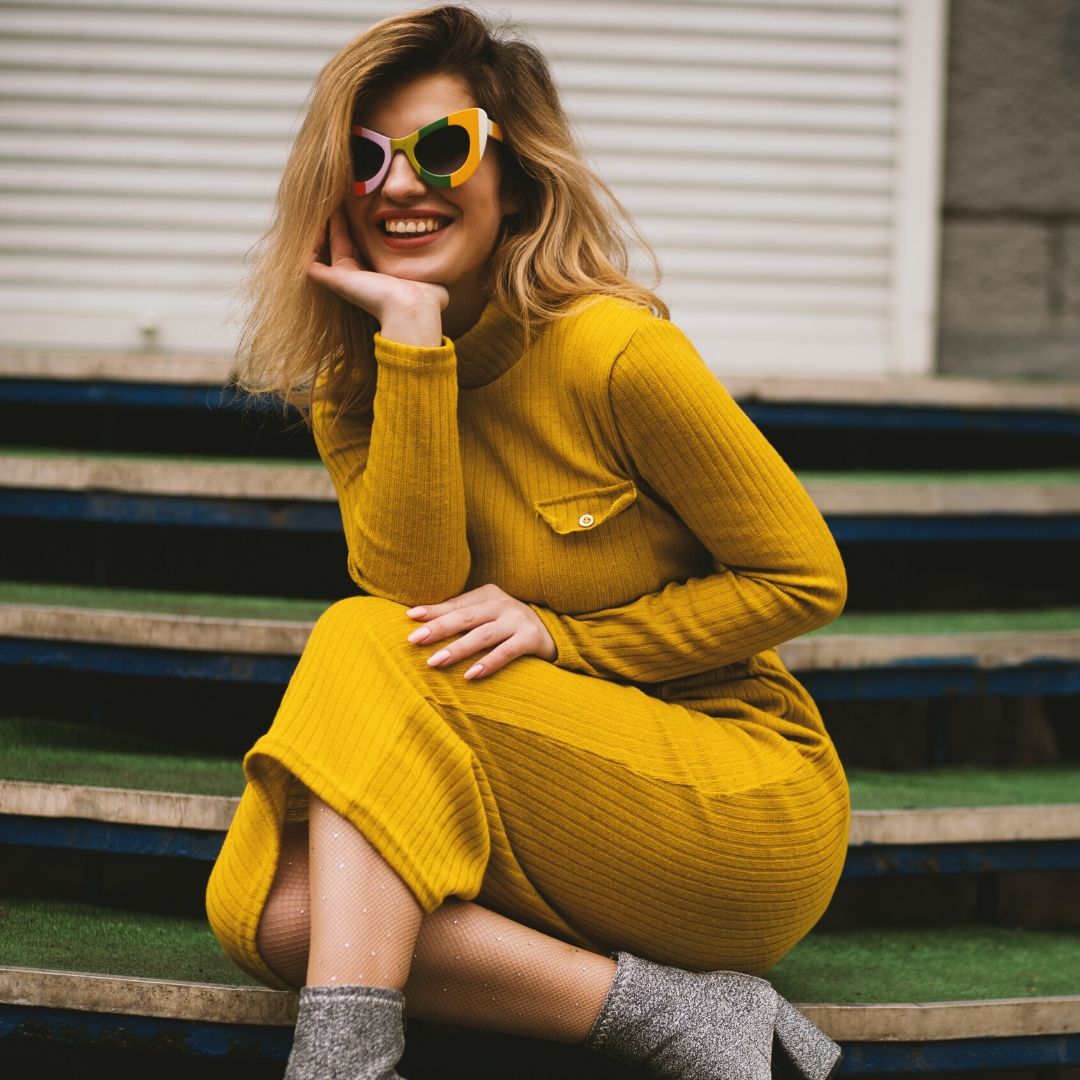 To Wrap Up
Captions are a powerful tool for driving traffic and increasing engagement on Instagram. Short and catchy captions have the best chance of getting viewers' attention.
If you're struggling to craft the perfect style captions for Instagram, the list above can inspire you.
Frequently asked questions
What should I Caption an outfit picture?
There is nothing better in pink.
I wear black on Wednesdays.
Chic happens
Too many shoes are not allowed.
The more I like my outfit, the better I feel.
This fit is still too tight to me.
It is important to never underestimate the power of a great outfit.
Dressed to chill
Start with the first sentence.
Ask a question or call for action.
Add value
Write like a human (not a robot).
Make your Instagram captions separate on a separate platform.
Use storytelling
Emojis are fun and use them.
Consider caption length
Captions are divided into four main types: standard, group, identification, and quote only.
Conventional captions for tables usually go above the table they refer to, while captions to figures usually go below the table. This is not necessary, but it is the most common way to use it. Typically, captions are sequentially numbered. In other words, you'll have Figure 1, then Figure 2, and Figure 3.
Here you have a sign to look for.
No one is better than yourself.".
Every moment is filled with magic.
It is important to relax a little and enjoy your best.
Just because you're awake doesn't mean you should stop dreaming.
"Remember that happiness is not a destination, but a way of travel.".
Enjoy the first sentence.
Include a CTA or answer a question.
Emojis let you have fun.
Posted captions on a separate platform.
Make yourself what you are (not a robot).
Add value
Use storytelling
Consider caption length
Styles are used to describe the way captions are presented. Pop-ons, roll-ups, and paint-on systems are examples.
Self-love is considered the greatest middle finger of all time.
Nobody likes me and I am not beautiful like you.
Know your worth
She is the backbone of every successful woman.
Not a failure, always a lesson.
No beauty queen, just a beautiful me.
Make your own smile.
Confident, you're beautiful
How do I chase you when I am the catch!
Me?
Not every person is perfect.
I don't want your approval to be me.
Watch me as I go, or take me as you are.
You would love me if I were you.
There are no other ways to do it than I am who I am, I am what I am.
What mean OOTD?
Objetd refers to what someone is wearing on a certain day on this website, usually with fashion blogging in mind. It may also mean what you've worn to a social event, or the photography that goes into taking a picture.
"She walks like rain and acts like summer.".
Maybe she got it from her mother.".
I don't think anyone is better than you.
"Sunday Funday"
"Don't let anyone treat you like you are normal.".
Don't be too much of you and less of them.
I will still have the best of myself.
When you're laughing, life is better.
What should I Caption my post?
Get out of stress and enjoy the best.
Do whatever you think is good for your soul.
Take a moment and live a little.
You're just low effort, I'm not high maintenance.
Even the stars were jealous of her sparkling eyes.
My goal is not to sugar coat the truth, I am not Willy Wonka.
No explanation needed
If you treat me well, I'll double your favor.
All of my heights can be reached if I have the courage to fly.
My life
You can't handle this personality.
In their opinion, I couldn't, so I did.
If you fancy being second, follow me.
Whenever you want success, you're hungry.
A caption is an example of a magazine article's title. An example of a caption is to refer to a photograph's descriptive title. Captions on television or movies can be used to translate dialogue into other languages or to provide the dialogue to the hard of hearing. noun. 6.