There's always something so fascinating about the view of the sun that makes us want to snap a photo. Whether it's a sunset or sunrise photo, it never fails to be a breathtaking view. If you have a beautiful sunset photo you want to post, try putting a different perspective to it using these sun captions for Instagram!
We've made a long list of captions that you can choose from for your next sunny post. These captions are sure to make your Instagram feed shine.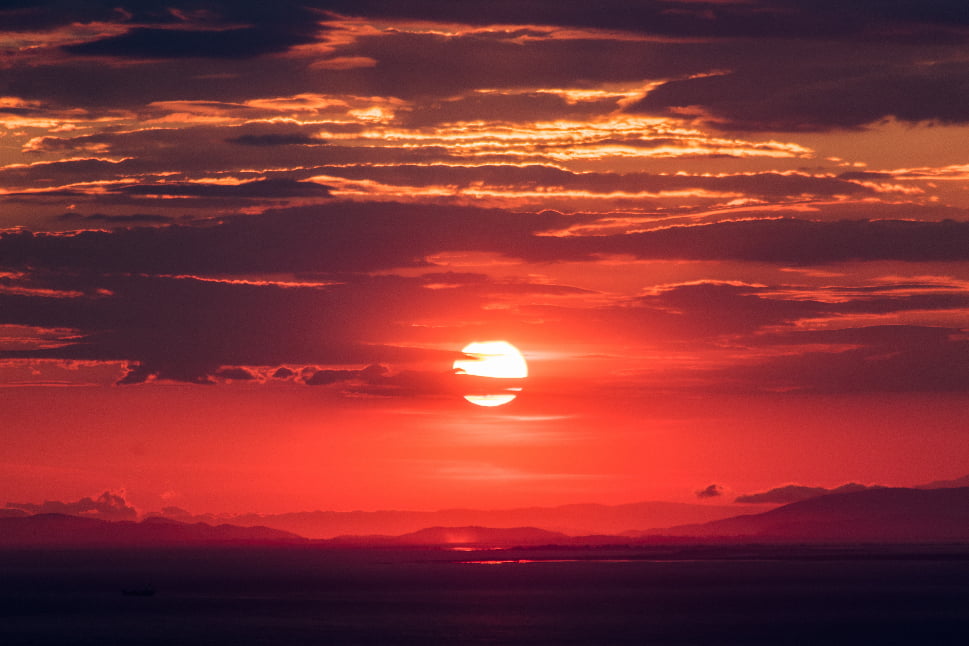 Why Your Instagram Post Needs a Caption
It can't be said enough: CAPTIONS ARE IMPORTANT. These short sentences or phrases can add so much value to your Instagram post. Not only does it increase post engagements, but it also speaks directly to your audience, which is key when you're trying to drive business.
The relevance between captions and the actual image is what people love the most. Captions can tell people what you're posting is about, how you feel about that subject, where you're going, or what you're about to do.
50 Perfect Sun Captions For Instagram
Need sunshine in my life
Shine bright.
I was made for sunny days.
Fun in the sun
Here comes the sun.
Don't worry, beach happy.
Sundays are for sunshine.
Let the sunshine.
Eat, Beach, Sleep, Repeat.
Sunny out here
Sunrises give me a sense of hope.
You are my sunshine.
Girls just want to have sun.
Sunshine is my favorite accessory.
Be the sunshine.
Hello, summer.
Keep your face to the sun.
Nothing but high tides and good vibes.
The sun is a strong reminder that we have the ability to rise from the darkness. It lets us know that we can shine our own light.
Be the sunshine in someone's life.
Praying for the sun.
The sun always drives away my clouds.
Living in the Sunshine.
Hoping for brighter days.
Don't let the shadows of yesterday ruin tomorrow's sunshine. Live fully today.
Chase the sun.
Radiate positivity.
Bring your own sunshine wherever you go.
Sun goddess.
Endless sunshine.
Sunshine, sand, and a cocktail in my hand.
Every summer has its own story.
Dreams are made of sunshine and beach sand.
Nothing like fresh air and the sweet sun's rays.
Call me old-fashioned, but I love sunset dates by the beach.
Sun-kissed and loving it
She's golden like the sun.
Soaking in the sun today.
The sun shines so brightly high above the clouds.
Remember, you can create your own sunshine.
Tan lines are always a sign of good times.
The view of the sunrise always inspires me.
You can't enjoy the sunshine without experiencing the rain.
You are my sunshine.
The sun's smiling brightly at us today.
Nothing like the warm touch of the morning sun.
Whatever the weather, shine bright like sunshine.
Will forever chase the sunsets.
Summer state of mind
Good morning sunshine!
To Wrap Up
Everybody loves beautiful sun photos. It can easily brighten someone's day. Capturing the lighting effects of a beautiful sunset can be a challenge, but it's always worth it. Use these sun captions for Instagram on your next sunny post to tell the story behind the photo in a fun and stylistic way!
Frequently asked questions
I am not Willy Wonka. I amn't going to sugar coat the truth.
Even the stars were jealous of her sparkling eyes.
You're just low-effort. I'm not high maintenance.
You can enjoy the best when you stress less.
Let's get out there and live a little.
Do whatever you think is good for your soul.
The forest lacks WiFi, but I promise you'll find better connections.
Make a change in nature's pace.
Get to where you feel most alive.
Wild animals call and are heard loudly.
Nature never lies to us.
I am medicine by nature.
You will find beauty everywhere you look!
Beauty is delusion as being divine, which is a fantastic idea.
The beauty of a woman is not reflected in facial expressions, rather it is reflected by the soul of the woman.
While everything has beauty, not everyone sees it.
My memory of all the misery is just that of the beauty that remains.
Sometimes, I pretend to be normal.
You're so good that they can't ignore you.
I am born to express, not to impress.
It is okay to be a beast and a beauty sometimes!
My concentration is amazing, I'm not short!
No matter what you think of me, I'll shine.
Happiness cannot be bought through money.
Every moment is filled with magic.
"Be yourself, there is no one better.".
"It is important to remember happiness is a way to travel – not a destination.".
When you're looking for a sign, here you are.
You shouldn't stop dreaming just because you're awake.".
Enjoy the best while you relax.
Life is better when you're under the sun." "Be grateful for good friends, hot sun, and clarity water.".
What is it called when the sun rises?
Sunrise (or sundown) is when the upper rim of the Sun appears on the horizon in the morning. The term can also describe the entire process of the solar disk crossing the horizon and its accompanying atmospheric effects.
What is a sunny day quote?
The rainbow is beautiful, but rain and sunshine make it. "A sunny disposition is worth more than a fortune.".
You are the only one who is better than you.
Be less of them than you are.
You should never let anyone treat you like you are ordinary.
The woman may have it as a gift.
She walks like rain and acts like summer.
"Sunday Funday"
Your life is easier when you're laughing.".
The best of me is yet to come.
What are some Sun quotes?
Sun and other days are yours.
I search for sunshine.
The Sun shines for a number of trees and flowers, not for the joy of the world.
Sun is not God, even though His noblest image is His.
As I am sun-soaked, I feel like one.
What should I Caption my posts?
Consider caption length
Add value
Emojis are fun to use.
It is better to write like a human (not a robot).
Make a CTA or ask a question.
Use storytelling
Editing the text on a separate platform.
Start with a good first sentence.
What should I Caption a sunrise picture?
"On sunny days," I say.
"Rise then shine"
The sun is such a glorious greeting for the mountains, says John Muir.
You can start your morning with a smile, –.
Sumit Sharma says, "A night cannot defeat the sunrise.".
Warming up with the sun.
Netflix is better than sunrises," he says.
What do you say at a sunrise?
Let sunrise keep your heart warm. "If you want to remember the love of the Lord, just watch the sunrise.".