If you're looking for some incredible sun selfie captions for your next Instagram post, you have landed on the right article! Adding interesting captions to photos not only makes them more meaningful but also boosts engagement in your post.
Sunshine brings a sense of positivity to life while making you feel more cheerful and energetic. But finding the perfect caption that captivates the beauty of a sun selfie can be a tough task. This article got you covered with some great Instagram captions for a selfie on a gorgeous sunny day.
What Is so Special About a Sun Selfie?
Being in the sun might seem like a typical summer activity, but what makes a sunny day incredibly special is selfies. Sun selfies are an awful lot of fun. There's something about a person's face when it's a picture-perfect day that puts a smile on everyone's face.
We look at the sun with awe and wonder during the height of summer and after chilly winters. They're an easy way to get some very classy pics of yourself in front of an amazing view. It puts a smile on your face whether you're burnt from the sun or not.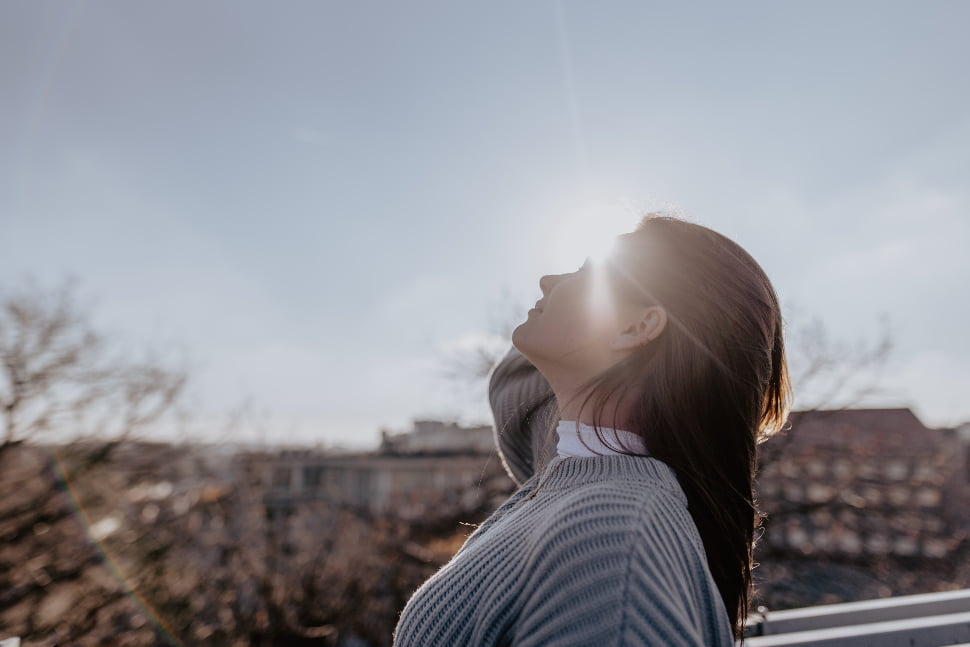 Great Sun Selfie Captions for Instagram
If there's one thing we all love on Instagram, it is a good photo. And there's no better way to get noticed than a good caption. You can use some of these captions for your Instagram photo or a great sun selfie to share with your friends and followers.
Best Sun Selfie Captions for Instagram
Invest the sunlight in your selfie
All that glitters really is sunlight
Forever chasing the sun
Shine like sunlight
I want to smile at the sun
Happiness is feeling sunlight on your face
Amazing Sunshine Captions for Instagram
Walking on sunshine
Sunshine is my favorite accessory
I go where the sunshine is
Wherever you go, bring your own sunshine
Sunshine fills me with love and hope
The sunlight paints us gold
Sunny Day Instagram Captions
I was made for sunny days
Happiness is waking up to a sunny day
Look at the sunny side of everything
A cloud is no match for a sunny disposition
If it were sunny every day, we would start taking it for granted
A sunny thing happened on the way
Motivational Sunshine Captions for Instagram
The sun always shines above the clouds
Don't let anybody steal your sunshine
Keep your face to the sunshine, and you cannot see a shadow
Rise above the storm, and you will find the sunshine
Everything is better in the sunlight
Moonlight is sculpture; sunlight is painting
Conclusion
Sunny days are exactly what you need to compensate for your feelings of lost motivation, sad days, and even the worst of days. A sun selfie will not only make you feel happy but also add positive energy to your day. To make your Instagram feed shine brightly, capture a stunning sun selfie and find a bright caption to share with the world.
Frequently asked questions
The possibility is that she's born with it.
You're more of you than they are.
"Life is better when you laugh.".
There is no better person than you.".
"She walks like rain and acts like summer.".
"Sunday Funday"
I must wait for the best of me.
Don't let anyone treat you like you're ordinary.".
People love smiles!
A smile is something you should never underestimate.
Keep calm and smile.
Enjoy a big smile, laugh often.
Don't be the reason someone else smiles today.
I love sunshine – it's good for my teeth.
Silence and smiles are powerful tools.
Smile when all else fails.
How do you take a perfect sun kissed selfie?
Towards the sun turn your back, turn sideways so only a little part of your face is basked in golden glow, and let's take selfies. As a result, the sun won't hit your face directly and you won'll not get awkward squinting selfies instead of the Instagram-worthy image you were seeking.
Good enough to make them ignore you.
Born to express, not impress.
My normal behavior can sometimes be interrupted.
I'll shine regardless of whether you love me or hate me.
I love being a beauty and a beast!
The thing is, I am focused, awesome!
But money can't buy happiness.
You deserve to be your own reason for your happiness.
Chin up, buttercup!
I bring the sun wherever I am.
You're halfway there, believe it's possible.
The smile never goes out of style.
A happier life is all about living it one smile at a time.
Let's all just be who we are.
In addition to being in a trend, I have issues.
Life is short. Then smile while still having teeth.
Your selfie is wonderfully captured!
Your story isn't over after one bad chapter.
There are thousand words in a selfie.
Namastay in bed
She never asked for a prince.
"Oh hey there"
At the beach, mentally.
"Morning gram"
"I can show you the world.".
"Let it be"
"I'll do me"
"Sunday funday"
"You do you"
It is the smile you gave me.
I love your way of saying hello, and I love saying goodbye.
Everything in life is better off with you.
I cannot live without you, and I do not want to try.
The feeling of being together is wonderful.
Peanut butter topped my jelly.
The love story is my favorite fairytale.
You can swim at the beach.
Seas the day
Beach bum
Into good times and tan lines.
Eat. Sleep. Beach. Repeat.
Life's a beach
Don't worry, you'll be happy at the beach.
There is happiness in waves.
What are some Sun quotes?
I am uneasy in the sun.
It is not only the sun shining for a few trees and flowers, but also to the whole world's happiness.
While the Sun is not God, His noblest image is.
Sunshine is what I am seeking.
Other days' Sun is yours.
You can't deal with this personality.
My life
Then they told me I couldn't, so I did.
I'm able to reach the highest heights due to the courage and strength of my wings.
Follow me if you'd like to be second.
I am always hungry for success.
Good luck to you.
No explanation needed
Couldn't wait to see you.
Catching some rays, some waves, and a few favorite.
You're in a melon.
Sunsets > Netflix
Let's move forward together.
Girls just want sun.
It's not possible to buy happiness, but you can buy ice cream. That's pretty much the same thing.
The sun shines through sandy skin and summer smiles.
What is sun kissed skin?
The sun-kissed shores of the Caribbean are sunny with lots of bright sunlight. A person's skin is supposed to have an attractive color after having been in the sun sun-kissed skin/faces with a sun-kedy glow.
What should I Caption a sunny photo?
You can live life better when you're under the sun. "We should give thanks to good friends, hot sun, and clear water.".
Does sunkissed mean tan?
Skinkissed definition The sun's exposure to hair gives you a nice tan.