Watching the sunrise can be enchanting – a great way to start your day. The view of the incredible landscape and the calm city is always amazing in the mornings. Sometimes, you want to take a picture of this beauty and post it on your Instagram feed. Sunrise captions for Instagram are the perfect accompaniment for your sunrise photos.
If you're finding it difficult putting your thoughts into words and crafting the perfect caption for your sunrise pictures, you're in the right place. We've collected some of the best sunrise captions for Instagram to get your followers talking.
Amazing Sunrise Instagram Captions
Sunrise is a beautiful sight to behold, and the urge to capture such perfection can be irresistible. With the help of a caption, you can share your photo creatively on Instagram. These are some captions you can use when sharing your next sunrise photo on Instagram.
Rise and shine.
The sunrise can never be defeated by night.
I'm up early with the Sun.
I'm walking in the sunshine.
Starting a perfect day with the sunrise.
Sunrise: A proof that the best things in life are free.
No two sunrises are the same, just like snowflakes.
Sunrise and coffee: The perfect combo.
Sunrise is my favorite color.
Here comes the Sun.
I got a pocket full of sunshine. Another day, another sunrise, another adventure.
Funny Sunrise Captions for Instagram
The sky looked really cute. As a good friend, I took a picture of it.
The key to a good life is to enjoy every sunset and look forward to every sunrise.
Sunrises are lovely but come at an inconvenient time.
I'd watch the sunrise more often if it happens around 2 PM.
I tried to become a morning person so I could watch the sunrise … I failed"
The Best Sunrise Quotes for Instagram
"It's almost impossible to watch a sunrise and not dream." – Bernard Williams.
"At sunrise, the blue sky paints herself with gold colors and joyfully dances to the music of a morning breeze." ― Debasish Mridha.
"How glorious a greeting the sun gives the mountains." – John Muir
"The secret to a good morning is to watch the sunrise with an open heart." – Anthony T. Hincks
"Each day is born with a sunrise." – Suzy Kassem
"Read a nice poem or watch the sunrise; both are the same thing!" – Mehmet Murat Ildan
"Nature unfolds her treasure at the first ray of sunrise." – Kishore Bansal
"Sunrise is the reminder that we can start a new beginning all over again." –Rupal Asodaria
"I hope you realize that every day is a fresh start for you. That every sunrise is a new chapter in your life waiting to be written." – Juansen Dizon.
Inspirational Sunrise Quotes for Instagram
"There was never a night or a problem that could defeat sunrise or hope." – B. Williams.
"Cherish the times you can watch the sunrise; there's only so many in a lifetime."
"The darkness that follows a sunset is never so dark that it can change the inevitability of a sunrise." – Craig D. Lounsbrough.
"The Sun will rise and set regardless. What we choose to do with the light while it's here is up to us. Journey wisely." – Alexandra Elle.
"Each time I see a beautiful sunset or sunrise, I have to pinch myself because I can't believe that I'm awake and not dreaming." – Anthony T. Hincks
"Get outside. Watch the sunrise. How does that make you feel? Does it make you feel big or tiny? Because there's something good about feeling both." – Amy Grant.
"Let the beauty of the sunrise keep your heart warm." – Lailah Gifty Akita.
"Each sunrise brings a new day with new hopes for a new beginning." – Debasish Mridha
"I love sunrises. They always signify something new and something beautiful. The darkness fading away." – Michelle N. Onuorah
"The sun taught me how to love, by shining on everybody." – Michael Bassey Johnson.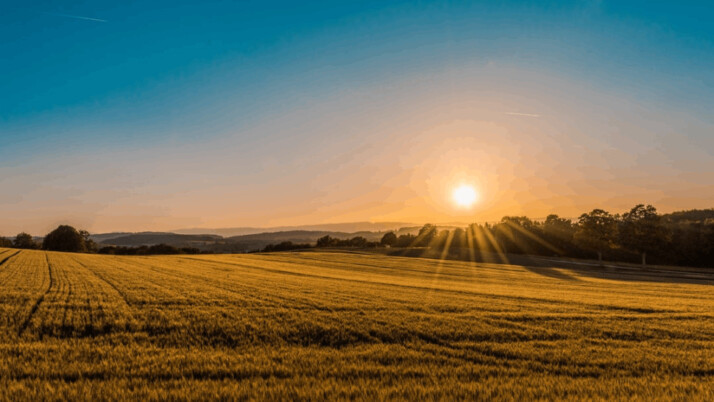 To Wrap Up
Captions give a powerful feel to your photo, making your audience feel more connected to you and what you're sharing. Your caption is as important as the photo itself; they help boost engagement and give your audience something extra to talk about. So get creative and think outside the box for the perfect sunrise caption.
Explore All
Image Caption Generator Articles