Birthdays are special and since you only turn 16 once in your lifetime, creating memories of your special 16th birthday is a good idea. A great way to share some of these lovely birthday pictures on your Instagram page is to include sweet 16 Instagram captions.
Captions are a great way to express your feelings – they spice up your photos and make your Instagram profile shine. We've collected the best Instagram captions to help you creatively share pictures of your 16th birthday celebration.
Amazing Sweet 16 Instagram Captions
Turning 16 is a significant milestone in anyone's life. It's a time to celebrate and recognize the accomplishments you've made so far and how you got to where you are.
At sweet 16, you start to feel like an adult. It's also a time to reflect on the future and start planning for what's coming next. What better way to celebrate your advancements than with lovely Instagram pictures accompanied by a clever caption?
Here are some of the most Instagram-worthy captions you can try out for your 16th birthday.
16 Candles has nothing on me!
I auto-get a car now.
Putting the 'sweet' in sweet sixteen.
I only turn 16 once, but I'll forever be sweet.
Queen of Sixteen.
Keep calm and sweet sixteen on.
Hello, Sweet 16; nice to meet you.
Living the sweet in sweet 16.
Welcome to season 16, episode 1.
And so chapter 16 begins.
I woke up a little older but not wiser.
This is what 16 looks like.
It's the best time of the year, #16.
Until further notice, I'm staying 16.
Leveling up. Big #16.
On my birthday behavior. #16
I'm shawty, and I'm sweet 16.
Experience level: 16.
Achievement unlocked: 16.
Look who just turned 16
Another year, another candle on the cake. #16
Say hi to the latest 16-year-old.
Funny Sweet 16 Instagram Captions
A little humor can make a significant difference. Laughter lightens up even the heaviest of situations. Why not make your viewers laugh with a funny caption? Take a look at these funny captions to add a humorous touch to your photos. They're guaranteed to bring a smile to a bad day.
Big shoutout to my mum – she was in labor 16 years ago.
Officially sweet 16, but mentally 5.
16 years after, I'm still a hot mess.
16? Who cares? I just want cake.
I made it to sweet 16!
Was an agent of chaos for 16 whole years.
Tripped on my feet for 16 years. Here's to more years of clumsiness.
A year older but will need extra time to be wiser—#16.
Sweet 16 Birthday Captions for Selfies
Birthdays are a great time to post some lovely selfies. Here are some great captions for your birthday selfies.
Baddie since [insert birth year].
Birthday wish for the birthday bitch? #16
Time to unveil 16.
Growing and glowing. #16
Aging and raging. #16
Keeping that birthday glow. #Feeling16
I think 16 looks good on me.
Serving looks and cake.
I'm on the menu at no—#16.
Feeling sweet. Might delete it later.
Took 16 years to become this cute.
Another year, time for another selfie. #16.
Celebrating another milestone. #16.
Sweet 16 Birthday Captions for Photos With Friends
A picture of you and your friends at your birthday party is a great memory. These captions will help you make your photo memories last a lifetime.
Stepping into 16 with my best crew.
16 looks better with these guys by my side.
Cheers to good vibes, good friends, and sweet 16.
Wouldn't be beside anyone else to turn 16.
16 is sweet with my best friends by my side.
Thankful for my friends that put the sweet in 'sweet 16.'
Turned 16 with the best people beside me.
Birthday wish? Already came true with y friends on my side. #16
Sweet 16 Birthday Captions for Photos With Family
Family members are a huge part of our birthday celebration. Selecting a sweet caption to accompany a lovely photo of you and your family on Instagram is fitting.
There's nothing greater than family. Here's to another lap around the sun! #16.
Celebrating 16 with the best gift ever – my family.
Thanks for taking my troubles for the past 16 years.
Sixteen years of being your favorite butt. Here's to more.
Turning 16 with the best family I could ever ask for.
Shoutout to the best support system in the world. Thanks for the unforgettable 16 years.
Lucked out with a FAM like this. Thanks for helping me ring in 16!
Short Sweet 16 Birthday Captions
You're Sixteen. You're Beautiful.
Sixteen Candles.
Sweet Little Sixteen.
Officially Sixteen Going on Seventeen
When I'm 16, I'll have the best party ever."
You're sixteen! Say farewell to braces, pigtails, and toys; hello to driving, parties, and boys.
I'll do anything for my sweet sixteen.
Sweet 16 Birthday Quotes
"Can I wear your t-shirt and sleep on you while I dream of all the good times when we were sixteen?" — Ellie Goulding, "Sixteen."
"Today I'm gonna ride away and feel the sun throughout my hair, finally free to be who I wanna be." — Hillary Duff, "Sweet Sixteen."
"We are too busy dancing to get knocked off our feet. Baby, we're the new romantics, the best people in life are free" — Taylor Swift, "New Romantics."
"I was sixteen when suddenly I wasn't that little girl you used to see." — Taylor Swift, "Mary's Song (Oh My My My)."
"I'm doing good, I'm on some new sh*t" – Taylor Swift, "The 1."
"Turn my (16th) birthday into a lifestyle." — Drake, "Pop Style."
"Tonight's the night when we forget about the deadlines." — Taylor Swift, "22."
"This girl is on fire." — Alicia Keys, "Girl On Fire."
"'Happy birthday, Samantha. Make a wish.' 'It already came true.'" — Sixteen Candles.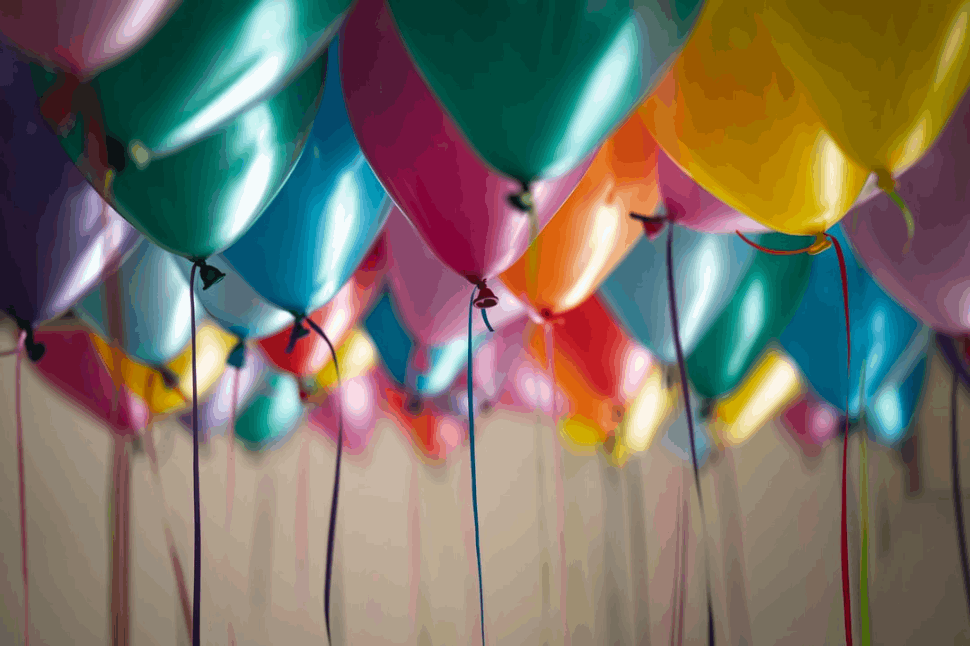 To Wrap Up
A sweet 16th birthday is an exciting milestone for any teenager. It's an exciting time to take tons of lovely pictures with friends and families and share these moments on Instagram.
Make your party a status-worthy event by captioning your photos with fantastic and hilarious short notes. This article provides some of the best sweet 16 Instagram captions to help spice up your pictures!
Frequently asked questions
Is 16 a big birthday?
A girl's 16th birthday is a mark when she is 18 years old in the United States. Although she is not a legal adult yet, 16 is the time when girls learn to drive, get jobs, and assume other adult responsibilities. Traditionally, the 16th birthday represents the end of a girl's childhood and marks the beginning of feminism.
What is the best line for birthday?
Our age is merely our experience of enjoying ourselves in the world.".
Let me hear your happy memories from your event!".
I hope all your birthday wishes come true!".
"This is your special day – get out there and enjoy it!".
Wishing you the best of happiness today.
I chose this birthday, this birthday chose me.
"Would it really be my birthday if I didn't take a selfie?"""".
Today, we celebrate my birthday.
I love my couch.
I wish you a successful day.
This year, nothing can stop me.
Growing older and having no inner child is no longer relevant to me.".
What is a Sweet 16 birthday called?
Like the eponymous Quinceanera and Sweet 16's birthday party, there are just as many significant differences. One of the biggest factors is age – a quinceanera is a celebration for a little girl who turns 15, while a sweet 16 party is merely a big celebration for the 16-year-old.
What is the 17th birthday called?
Perhaps you've learned something about why the 17th birthday is often called'sweet seventeen'? This age is unique, and many are willing to host a massive party to celebrate their 17th. The 17th birthday is remarkable not only in Indonesia, but also in nearly every country.
Why is it called a Sweet 16?
This celebration is held on the sixteenth birthday of a teenager.
Don't let anyone treat you like you are ordinary.".
You should be less of them, and less of you.".
"She acts as if she were summer and walks like rain.".
There's a chance she'll be born with it.
It is still the best for me.".
Life is better when we're laughing.".
Nothing is better than being yourself.
"Sunday Funday"
What should I Caption a birthday on Instagram?
This birthday chose me, not this.
I'm happy at coffee.".
"We celebrate me today.".
This year, I cannot stop myself.
As I get older, my inner child is tired.
We wish you all a wonderful day.
"Would it really be my birthday if I didn't take a selfie?".".
What should I say to my daughter on her 16th birthday?
Sweet sixteen, my beautiful daughter!
My sweet 16 to my very talented, beautiful daughter!
Happy Birthday, sweet 16!
Sweet 16! Happy birthday, sweet girl!
She's my happy sweet sixteen.
I love my sweet 16, my beautiful girl.
My sunshine, happy sixteenth.
Why is 16 an important age?
After 16 years, adulthood is a time associated with milestones and traditions. In many cultures around the world, sixteen is the age at which they begin to follow the cultural customs and beliefs laid out for them.
What should I say on a birthday card?
What a great birthday!
Whatever direction the year might take, I hope it's successful.
I hope you have many happy memories from your celebration!
I am thinking of you on your birthday and wish you all the happiness.
Let's make your special day special.
Your day is yours – have fun!
How can I surprise my daughter on her 16th birthday?
1) Experience Gift. Rather than hosting a traditional birthday party, she may wish to plan a special trip or treat her to a new experience.
2) An Ari Heart Charm Necklace.
3) Candy Tower
4) Spa Day
5) Driving Lessons
6) Lights, Lights, Lights!
7) Accent Chair
8) Money Cake
What should I Caption my post?
A happiness is not a destination, but a way of travelling.
Relax and enjoy the best.
"Observe the magic of every moment.".
It doesn't mean that you should stop dreaming just because you are awake.".
Here is a sign you can look for.
Be yourself, there is no one better.".
How long should a sweet 16 party last?
When planning a full-day dinner, sit down to help allow all guests to eat and enjoy the meal. Two hours are required to get snacks and light refreshments. Bringing some of your family's Greek heritage to the evening?
What are sweet 16 traditions?
Young men and young women celebrate their Sweet 16 today, but traditional sweet 16 rituals such as the candle ceremony, father-daughter dance, passing of heirlooms and the shoe ceremony typically belong to young women.