People tell you to "have fun" and "share on IG!" as you leave the house with your bags.
Travel is your chance to explore, experience, and learn more about a new city. Share your experiences with your friends by capturing the best moments and captions for your travels.
Your friends and relatives will want to follow your enviable exploits, whether you're flying to Bali or leaf-peeping nearby.
Once you arrive, you may have many stunning photographs to upload but run out of words for Instagram descriptions.
Don't squander vacation time attempting to compose a smart description for those wonderful images.
We compiled a collection of cute, funny, and inspirational vacation Instagram captions for when you're stuck.
These captions can help female Instagram users make their posts feel like an inside joke.
Pick one, for now, save some for later and get back to enjoying your trip. Have fun!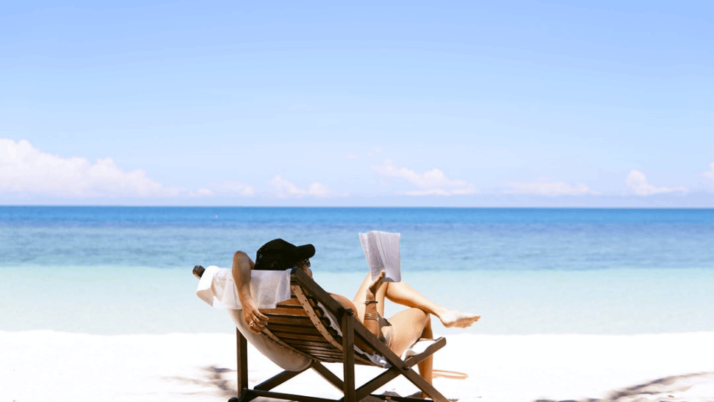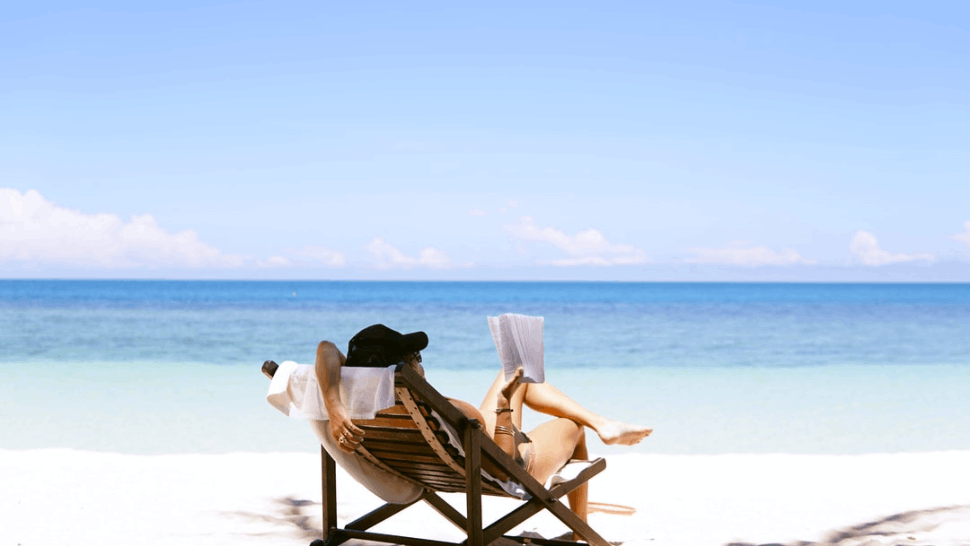 Best Travel Captions
Here are some best ideas for travel Instagram captions that will make your followers want to go on vacation with you.
What's on my bucket list? Everywhere.
Life is short, and the world is wide. I better get started.
My new routine: Journey. Explore. Discover. Repeat.
The best things happen outside of our comfort zones.
Constantly searching for views that take my breath away.
Funny Travel Vacation Instagram Captions
Each caption you create should be sincere, feature your clever wit, and resonate with your followers. Here are some Instagram captions to copy!
Maybe you can't buy happiness, but you can buy plane tickets (and that's kind of the same thing).
I decided to skip ahead to the part of my life where I travel the world.
Tan lines and jetlag fade, but memories last forever.
I'm a travel addict on the road to recovery. Just kidding, I'm headed to the airport.
All I need is a 3-month vacation four times a year. That's really not.
Travel Quote Captions for Instagram
Vacation is the time to make memories that last a lifetime. These Instagram travel quotes will help you dream and ponder.
"I am one of those who never knows the direction of my journey until I have almost arrived." —Anna Louise Strong
"Surely, of all the wonders of the world, the horizon is the greatest." —Freya Stark
"Though we travel the world over to find the beautiful, we must carry it with us, or we find it not." —Ralph Waldo Emerson
"For my part, I travel not to go anywhere, but to go. I travel for travel's sake. The great affair is to move." —Robert Louis Stevenson
"This is what holidays, travels, vacations are about. It is not really rest or even leisure we chase. We strain to renew our capacity to wonder, to shock ourselves into astonishment once again." —Shana Alexander.
Short Vacation Instagram Captions
As you start thinking about summer travels, take some time to check out the vacation captions posted by people you follow on Instagram. You can also document your travel experience using short and precise Instagram captions like the ones below:
Keep calm and travel on.
An adventure a day keeps the doctor away.
Vacation mode: Activated.
Always take the scenic route.
Let the adventure begin.
Seaside Vacation Caption Ideas
The best part about Instagram is that it's created a platform for people to share their favorite photos with the world. The next best part is to find captions that evoke feelings within the captions. Try these seaside vacation captions to wow your followers:
Time to seas the day.
Life's a beach.
The tan will fade, but the memories will last forever.
Palm trees and the ocean breeze.
Every day is a sun-day at the beach.
Mountain Vacation Instagram Captions
This list below provides Instagram captions for mountain trip images.
Find me where the wild things are.
Sky above. Earth below. Peace within.
Take me to the mountains.
I will move mountains.
Climbing my way to bigger and better things.
European Vacation Captions
It depends on what you want to communicate, how many people you want to reach, and what feeling you want to evoke. Try these European vacation captions to help us dream of the country you are touring!
Leaving Germany is going to be the wurst.
It's always pub o'clock in London!
When in Belgium, chocolate calories don't count!
Eiffel for France, and now I never want to leave.
Czech this out!
USA Vacation Instagram Captions
When you're visiting different countries and regions of the world, take the opportunity to make travel Instagram captions that will inspire others. We recommend these for US destinations.
Woke up in the city that never sleeps.
Chicago has blown me away — now I see why they call it the #WindyCity!
Seattle days and summer rays!
Welcome to colorful Colorado.
All you need is a little faith, trust, and pixie dust.
To Wrap Up
It's surprising how many great vacation captions you'll find if you're just a little creative. Have fun creating your perfect Instagram photo captions on your next trip using our image caption generator.
Explore All
Image Caption Generator Articles