Are you looking for the perfect weekend captions for Instagram to capture your chill vibes and fun mood? We have the best Instagram captions, whether you plan a fun weekend getaway or are just looking forward to relaxing at home.
Instagram is a great spot to share your delightful weekend experience with friends and family after a long work week. Whether you want to share a fun snap or a relaxing image, captions can make your post stand out in the crowd.
Why Write a Caption for Your Weekend Photo?
People love to post pictures on Instagram because they want to reflect on their life, the people they love, and their happiness. Capturing those moments on a camera is great, but posting them on Instagram can make those images even better.
Consider writing captions for your photos to make it easier for your followers to enjoy your posts. Write your caption as if it's an invitation to your followers to enjoy the weekend with you.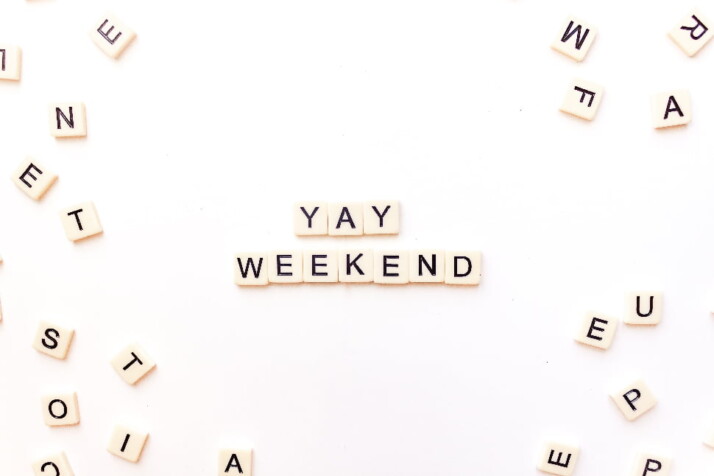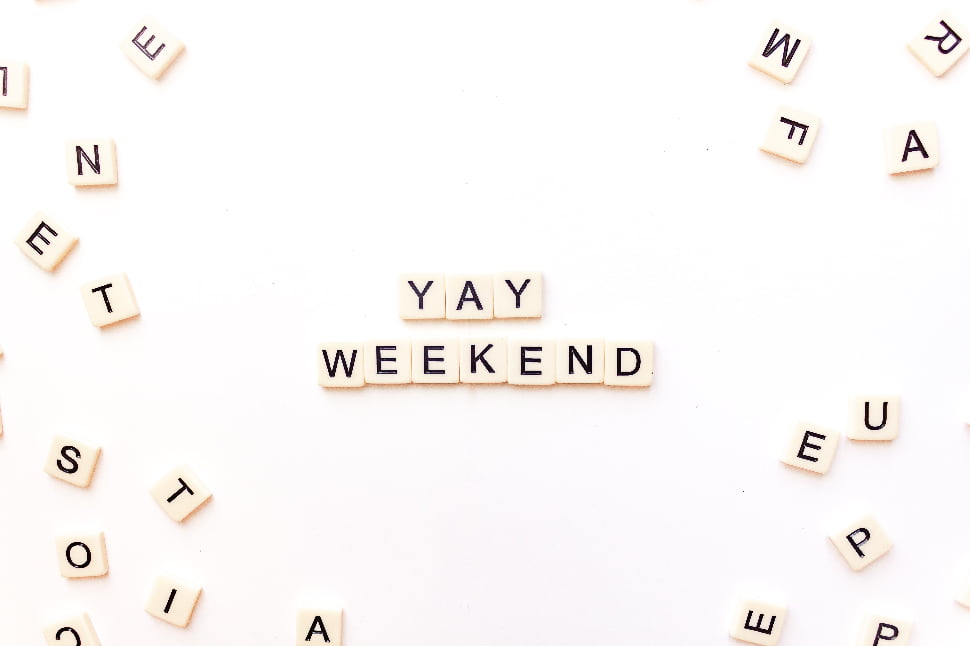 The Best Weekend Captions for Instagram
Taking a trip this weekend or planning for a spa retreat? Capture the fun or relaxing moments and share them with your Instagram followers to add a chilling vibe to your feed. And to make your snaps even more interesting, check out our perfect weekend captions for Instagram.
Happy Weekend Captions & Quotes for Instagram
Every weekend should be a three-day weekend.
The happiest selfie on your feed today.
Stretch and relax. Here's the weekend.
A good laugh and a long sleep are the two best cures for anything
Can we start the weekend over again? I wasn't ready.
Sunday coffee always tastes better on a long weekend.
Saturday, please never leave me again.
Funny Weekend Captions & Quotes for Instagram
Hello weekend, please stay as long as you like.
I love the morning without an alarm.
Better days are coming. They are called: Saturday and Sunday.
The weekends are too short for sleep!
Nothing is more expensive than a woman who's free for the weekend.
Calories don't count on the weekend.
No plans sound like a good plan!
Don't look! Here comes Monday.
Snugly Captions & Quotes for Instagram
Freedom begins where work ends. This is exactly what weekends are for.
A weekend wasted is no wasted weekend at all.
Good weekends and silly companions create the best memories.
Blessed is the long weekend that is succeeded by a short work week.
Saturdays are for adventure. Sundays are for cuddling.
Letting my body and mind wander a bit.
A weekend well spent brings a whole week of satisfaction and contentment.
Weekend Getaway Captions for Instagram
Spending the weekend smiling and laughing.
Lovely lazy long weekend.
Refuel your soul
I am not lazy. I am in energy-saving mode.
Nothing but good vibes and blue skies.
Travel, read, learn. Have a beautiful weekend.
Lazy Rule: Can't reach it, don't need it.
Weekend Vibes Instagram Captions
Sleep till noon and have breakfast in bed.
Not getting out of bed this weekend.
I've got weekend vibes on the mind.
When in doubt, chill it out.
Relax, chill out, and unwind.
The only Happy END that I know: it's the weekEND!
Saturdays call for messy hair, comfy clothes, music, and mudcake.
Wrapping Up
From funny captions to relaxing quotes, Instagram users are always trying to tell the perfect story to their followers. Now you can use these captions to find the ideal story to tell your followers this weekend.
It's time to recharge and rewind, but don't forget to capture the moments! Caption your photos to share your weekend experience with the world.
Explore All
Image Caption Generator Articles