A business case study can prevent an imminent mistake in business. How? It's an effective teaching technique that teaches students about applying theories in real-life situations.

It drives critical reasoning in the classroom and helps business leaders eschew wrong decisions. A case study can also serve as a channel for attracting prospects in marketing.

However, the way a case study is drafted may affect the results it generates. Whether you are a student seeking the unique touch of case study in your research or a business leader, this article will help.

We'll unravel the tricks to creating a case study that achieves your goals.
What Is A Business Case Study?
A business case study is an in-depth business situation analysis, examining the decision-making process and offering recommendations for future action.

It's also used in marketing to show how a company has solved problems in the past.

It combines theoretical concepts with real-world examples to illustrate how businesses handle issues and make decisions.

Business case studies often involve researching a company's internal processes and external factors such as customer attitudes, economic trends, and competitors.

The purpose is to identify potential challenges, address them, and develop alternative solutions.

In the academic scene, it tests students' understanding of theories.
How To Write A Business Case Study
1. Start with a clear goal
Before writing your case study, decide on its specific purpose of it. Then create an outline that focuses on achieving that goal.
2. Tell a compelling story
Business case studies should tell a story from beginning to end—a narrative that engages the reader's attention. Focus on the challenges faced by the protagonist and how they were overcome through creativity and innovation.
3. Establish trustworthiness
Share verifiable evidence to validate the points made in your case study. Statistics, customer testimonials, or quotes from industry experts can all help to make your point more persuasive.
4. Incorporate visuals
Make use of graphic elements like charts, photographs, illustrations, or logos to enhance the visual appeal of your case study and keep readers engaged.
5. Include takeaways
Provide actionable advice throughout the business case study. That way, readers can easily understand what lessons they can apply to their businesses or projects.
6. Create impactful titles
Use effective headlines to draw readers in and ensure they stay interested enough to read through to the end. For marketing purposes, include keywords relevant to search engine optimization (SEO) and your target audience.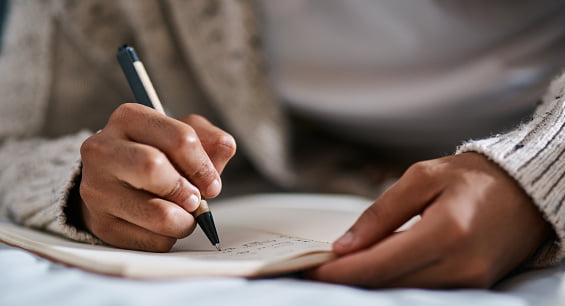 Examples Of Business Case Studies
Sample 1

Apple is renowned for its innovative and disruptive business methodology, which has been integral to its success. Apple's foray into the smartphone market in 2007 with the launch of the iPhone is noteworthy. Before this, conventional flip phone models dominated the mobile phone industry. They were limited in their capabilities compared to the revolutionary design and features of the iPhone.

At the time, other manufacturers had attempted to introduce smartphones, but their products lacked the iPhone's slick user interface or multimedia capability. By leveraging sophisticated software engineering, Apple combined powerful hardware with a user-friendly operating system. Also, they seamlessly integrated content libraries such as iTunes, forming a package unlike before. This generated unprecedented consumer demand, generating mass popularity and becoming commonplace in modern society.

By combining clever marketing and pioneering technology, Apple effectively shifted public expectations surrounding what a smartphone should be capable of doing. In addition, they developed groundbreaking new revenue streams through service subscriptions such as iCloud. This business model's success reflects Apple's ability to remain ahead of the curve. Apple achieves this by utilizing its technicalknow-how to create cutting-edge products that reorient popular culture.
Sample 2
Microsoft's business strategy has always been adaptation and innovation. Through their revolutionary products and services, they have remained relevant. And they have maintained a strong presence in the industry for over two decades.

A recent case study revealed how Microsoft leveraged its vast resources to make strategic decisions that create value for stakeholders. To gain insight into this process, Microsoft implemented an AI-powered dashboard system to identify potential new revenue streams. This enabled them to quickly determine the most profitable strategies and prioritize those investments accordingly. The outcome was an increase in total revenues by 21% in just 6 months.

This raises interesting questions about technology's role in creating business value. As artificial intelligence continues to evolve, will it become essential for companies to use these tools to evaluate their current and future business strategies? Or are there still advantages to relying on traditional analysis methods when making important decisions?
Sample 3
A customer faced with a daunting challenge sought to increase their e-commerce sales by 20% in just 3 months.

So we crafted an actionable plan for them that incorporated sophisticated SEO techniques and aggressive content promotion strategies.

We utilized data from analytics and customer surveys to hone our targeting campaigns and maximize efficiency.

With our unique blend of creative flair and technical knowledge, we boosted their online sales by 25%.

The customer was ecstatic with the results, reflected through increased revenue and better-engaged customers.
Conclusions
Each sample above represents various uses of the business case study. The first one explains a theory in business. It's followed by a case study that poses a question and, finally, one used in marketing.

These use cases of business case studies address various needs ranging from academics to sales.

Regardless of why you need to draft a business case study, the above examples can inspire you!
Explore All
Write A Case Study Articles