If you're unfamiliar with or want to learn how to write a case series study, this blog post is for you!

In it, we'll explain everything from what defines a case series to the benefits of completion and provide clear steps to write one. Whether you are a novice or have prior experience in publishing studies, you should be well-equipped by the end of this post!
What is a Case Series Study?
Case series studies are typically retrospective, using existing data collected from past events or treatments. The data is collected through medical records or patient interviews.

Researchers analyze the data to determine any patterns or trends in the outcomes of patients with similar conditions, treatments, or experiences. Researchers can learn how a problem or treatment affects health by comparing case series studies.

You can apply case series studies in various healthcare settings, from clinical trials to public health research. They are essential for providing evidence-based guidance to healthcare providers and policymakers.

However, case series studies have some limitations. The small sample size and potential bias make it difficult to draw definitive conclusions about the causality or effectiveness of treatments.

Therefore, it is essential to interpret the case series studies' results cautiously and use them in conjunction with other research methods.
Why Write a Case Series Study?
A case series study is a type of research examining a group of individuals with similar characteristics or conditions. Such a study aims to identify patterns, trends, and potential causes for the condition studied.

Case series studies typically involve:
Looking at medical records.
Interviewing patients and healthcare professionals.
Collecting data on symptoms and treatment outcomes.
There are many reasons why someone might choose to conduct a case series study;

It can provide insights into rare or odd medical diseases that have not been explored well. It can help identify potential risk factors or contributing factors to specific health conditions, which could inform future treatments and prevention efforts.

Overall, case series studies offer a valuable opportunity to explore and better understand complex medical issues.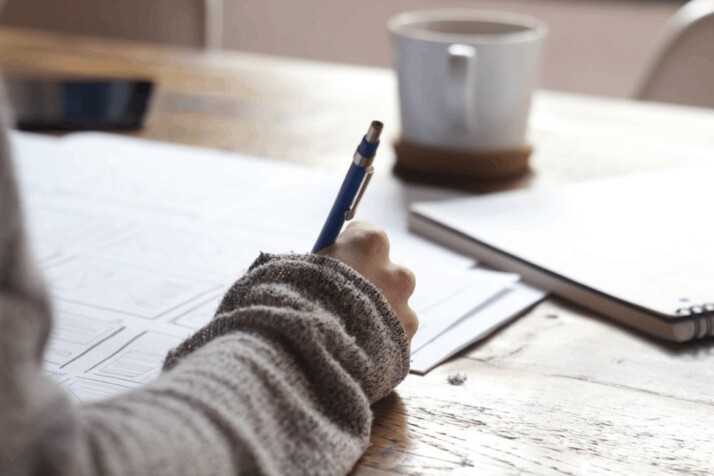 How to Write a Case Series Study
Writing a case series study is an essential step in any research project. It involves collecting information from multiple patients over some time and documenting the treatments, outcomes, and other relevant data points.

The results of this research can be used to inform clinical decisions or guide future studies. When writing a case series study, there are several key steps.
Decide which type of case report you'll be writing
A correlation between diseases or symptoms that was not predicted.
An unforeseen occurrence throughout patient observation or care.
Research that elucidates how an illness or side effect may have formed
Isolated or uncommon symptoms of illness
Original methods of treatment
A shift in the relative position of the organs or a change in their numerical size
Choose a suitable publication for submission
The nature of your case report may dictate which journal to use. Trauma, which publishes case reports is more likely to publish your research than the more general-interest British Medical Journal.

While choosing a journal, it is also crucial that you submit your work following the journal's fundamental formatting guidelines. It doesn't matter how well-written your case report is if it isn't presented in the required manner.

For this reason, it's crucial to pay attention to details like margins, spacing, figure numbering, and citation style (Vancouver, Harvard, etc.).
Case study report format
The abstract (sometimes called a summary) should be brief and should get to the heart of your study.
A more in-depth justification of why the study was conducted
What makes this instance special
How it adds to the current literature can be found in the introduction.
Conclude by summarizing the study's essential elements and talking about what you learned from them.
You could also offer advice to readers in the field, in the realm of research, etc.

The references used in your paper must conform to the journal's citation style and be relevant to your case report.
Start writing
A case study in a peer-reviewed medical journal can spread knowledge about a unique symptom, condition, complication, or treatment. Judge the publishability of your case report. The following factors can be used to make a call:
Is the diagnostic information you present in your Case Report unusual, puzzling, or otherwise novel?
Discuss problems, debates, and puzzles in the field of medicine.
What is the latest in surgical innovation, and how does it work?
Explain how a medication improves a surgical process.
Report any new medicine or medical mistakes.
Specify any unusual or unheard-of pharmacological side effects.
Explain why a treatment didn't work or how ineffective it was.
It's also important to remember the following guidelines:

Do a thorough search of the relevant literature using resources such as PubMed, Medline, Ovid, Embase, and even search engines like Google.

Focus your inquiry on a smaller subset of relevant results. If your search returns very few results, this usually indicates that the case is unusual and that the report deserves publication.
Accumulate Case-Related Data
Document the patient's history, physical exam findings, investigation results (with dates), and surgical findings (if applicable). Also, include the specifics of any interventions and follow-ups in the patient's medical records.

If you need to keep a record of a patient's medical history, make duplicates instead of keeping the originals.
Conclusion
To learn how to write a case series study, follow certain steps and adhere to specific formats. However, it is essential to remember that the output must comply with rules that ensure readability and emotional connection with the reader.

Ultimately, the goal of a case series study is to communicate findings in a way that is accessible and engaging for readers. By following these recommendations, writers can achieve academic requirements and humanize their research subjects.
Explore All
Write A Case Study Articles