Learning how to write a case study B2B is a great way to create content that showcases your organization's capabilities, successes, and work ethic. Writing a fascinating and appealing case study can increase brand visibility by showcasing client accomplishments and industry problems.

This blog post will explain the process of crafting an impactful case study from start to finish. Let's get started!
What Is a B2B Case Study?
A B2B case study is a type of content marketing that showcases the success and impact of a product or service on another business. It usually describes how the customer used the product or service, its benefits, and its measurable results.

Case studies are often used to persuade potential customers to invest in similar products or services. Writing a compelling B2B case study requires careful planning, research, and attention to detail.
Why Write a B2B Case Study?
Business-to-business (B2B) case studies are a powerful tool for demonstrating your credibility and expertise. They can be used to showcase the following;
Successes
Share best practices
Outline lessons learned from past projects
Provide evidence of how you solved real-world problems for clients.
When crafted thoughtfully, B2B case studies can help build trust with potential clients, increase sales leads, and help you stand out.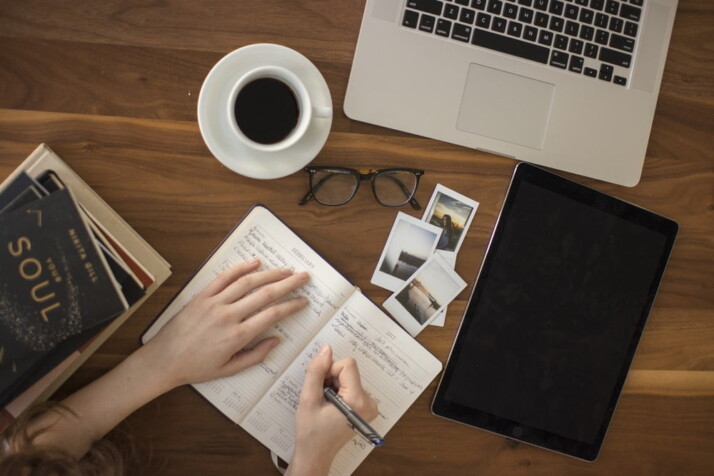 Essential Guidelines on How to Write a Case Study B2B
A B2B case study is an effective way to showcase your company's strengths and successes. However, it's essential to approach the writing process with a clear strategy in mind.
1. Start by Finding Eligible Customers
The first step is to find a suitable candidate for your case study. Get someone who has experienced significant benefits from using your product or service.

Once you have identified this person, conduct thorough interviews with key stakeholders to gather insights and anecdotes about their experience.
2. Focus on Objectives and Outcomes
As you shape the narrative arc of your case study, focus on clear objectives and outcomes that demonstrate how your offering stands out.

Provide details about the project's purpose, timeline, and outcomes. Explain how you solved the problem through your approach, techniques, or strategies.

Avoid industry jargon and buzzwords. Instead, tell a compelling story that highlights the value of what you offer.
3. Use Testimonials and Quotes
Use quotes from interviewees to add authenticity and emotion to your case study. Include visual elements like infographics and charts to make data more digestible.

Writing a B2B case study requires careful research and consideration of ethical implications. Ethical considerations include:
Obtaining agreement from all case study participants.
Protecting sensitive information.
Verifying data accuracy and sourcing.
Experience and research must be used to create an ethical yet compelling story that readers can learn from.
4. Draw Conclusions From Data
Use the data presented in the case study to explain how you used it to make decisions. Provide context to help readers understand the project's breadth and acknowledge any limitations or obstacles.

Be sure to include customer quotes, visuals, or other evidence supporting your narrative and showcasing your successes. This will help prospective customers connect with the case study and trust your services.
5. Promote Your Case Study
Lastly, remember to promote your case study widely across your marketing channels. Even the most well-crafted case study won't be effective if no one reads it.

With a thoughtful approach and careful attention to detail, you can effectively communicate your company's unique value proposition and win over new clients.
Conclusion
Learning how to write a case study B2B is essential for any business looking to showcase its success and attract new clients. Following the steps and format outlined in this guide, you can create a compelling narrative highlighting your company's strengths and achievements.

A successful BB case study needs careful planning, attention to detail, and the time and effort to develop high-quality content.
Explore All
Write A Case Study Articles