Case studies are common requirements for nursing schools and healthcare institutions. But learning how to write a nursing case study can be challenging. If you're stuck on how to get started, we've got your back!

In this article, we'll be guiding you through all the necessary elements you should include ensuring your study is clear and thorough. We'll also share some key tips to make your work more professional.

When done right, a case study can enhance your knowledge base and help identify better healthcare practices. And this can greatly improve overall healthcare standards.
What is a Nursing Case Study?
A nursing case study is a detailed assessment of a patient's medical history, diagnosis, and treatment. It seeks to identify the causes of an illness or injury and analyze how they have been addressed. This helps assess the overall quality of care given.

These case studies aim to understand the cause of certain illnesses, how to prevent them, and how to best treat them. The data gathered from these studies can inform policy changes and develop effective strategies for improving patient outcomes.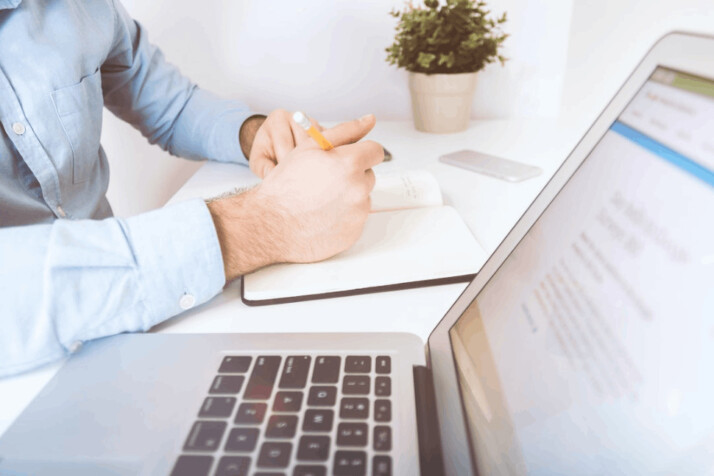 How to Write a Nursing Case Study
Writing a nursing case study requires thoughtful consideration of relevant information and resources. You must select a single subject, conduct research on it, interview experts, analyze the data collected, and present your findings.

That may seem like a lot, but let us break it down for you. Here's a look at the key elements that your case study structure should cover:
Title Page
A title page should be concise yet informative, helping readers understand what the focus of the study is. It includes the following elements:
Title of the case study
Author's name
Any collaborators or contributors to the work
An abstract summarizing the contents
Abstract
An abstract is a summary of the content of the case study, which outlines its purpose, methods used, results, and conclusions. It aims to provide readers with a clear overview of the studied topic without reading through the entire document.
Introduction
The introduction sets the stage for the case study by introducing the main subject and providing background information. It should include the research question(s) or hypothesis that will guide the investigation.
Case Presentation
Your case presentation needs to include as much relevant detail as possible while maintaining clarity and brevity. It details the following:
Patient's history
Physical exam findings
Laboratory values
Imaging studies
Treatments received
Clinical course
Pathophysiology
Pathophysiology discusses how diseases affect normal body processes and functions. Try to explain the pathology behind the observed symptoms to understand how they can be managed.

This may involve discussing anatomy, physiology, biochemistry, genetics, pharmacology, immunology, and pathogenesis.
Nursing Care Plan
A nursing care plan should provide an overview of the patient's current condition, including any pre-existing medical conditions. It should also outline the desired goals for the patient's health, such as stabilizing vital signs or reducing pain levels.

The plan will usually include a list of interventions to be carried out by nurses. It can also outline monitoring steps to evaluate whether these interventions are effective in achieving the desired outcomes.
Discussion and Recommendations
This section provides an opportunity to discuss any issues or suggestions related to the patient's case study. Experienced professionals can provide valuable input regarding the best strategies to improve the treatment outcome.
Conclusion
The conclusion is where you can summarize all the findings from the study and provide your final thoughts regarding the results. It should draw attention to any successes achieved during the investigation and identify areas for improvement.

Your conclusion should also make clear how the results relate to the overall objective of providing quality care for the patient.
References
The references section is where sources used throughout the case study are listed. These may include textbooks, reports, journal entries, and other forms of documentation that were consulted for the project.

All entries must adhere to proper citation standards (e.g., APA style) and appear alphabetically according to the author's name.
Final Words
Learning how to write a nursing case study has far more applications than just fulfilling a course requirement. These case studies can be invaluable tools in advocating for improved healthcare for individuals and communities.

Hopefully, this quick guide has helped you better understand how to write a more comprehensive and clearer work. Good luck!
Explore All
Write A Case Study Articles