Writing a captivating and informative abstract for a case study is an art form that requires skill, experience, and attention to detail.

For many, the challenge of penning this important document can be daunting. But with proper guidance from experienced hands, it becomes much more manageable.

This article explains all you need to know about writing an abstract for a case study.
What Is the Importance of Writing an Abstract for a Case Study
Writing an abstract for a case study is an important step in the research process. It introduces the topic and provides readers with an overview of the research findings or implications. An effective abstract should be concise, well-structured, and accurate. It should include details to help readers can determine if they want to read further into the research results.

A good abstract will provide a comprehensive summary of the case study. This includes the main objectives of the project, key questions asked, methodology used, and significant conclusions reached. It may include clear descriptions of any data collected and analyzed, how it was interpreted, and its relevance to the case study.

In addition, the abstract should succinctly describe the implications of the research findings for both practitioners and researchers in the field.
How to Write an Abstract for a Case Study
An abstract for a case study helps readers quickly assess the content of the study and its relevance and significance. This section of the article provides some tips on how to write an effective abstract for a case study.
Summarize the Main Objective
First, an abstract must present the main objective or purpose of the case study clearly. It should be concise yet comprehensive enough to summarize the most pertinent information contained in your case study.

In addition, be sure to include any key research findings or results that were generated by the case study. Doing so allows readers to get a better sense of what was discovered through the course of the investigation.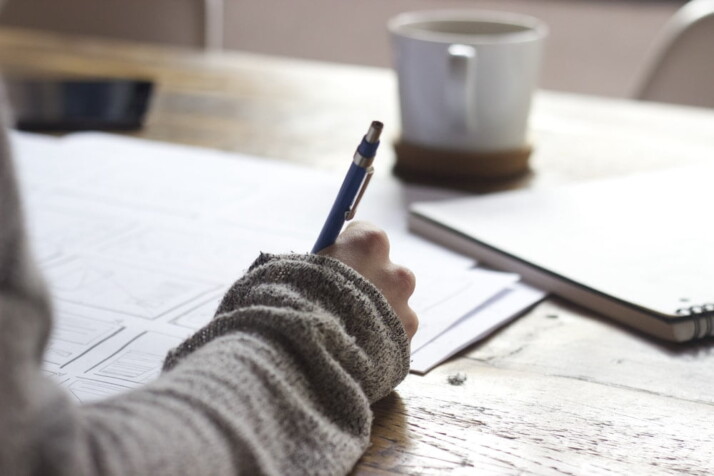 Emphasize the Importance of the Topic
When writing an abstract for a case study, it is also critical to emphasize why the particular topic is worth exploring. This may involve highlighting any unique perspectives or techniques used during the process. Furthermore, if possible, include any recommendations or implications arising from the conclusions of the study. Doing so will give readers an opportunity to consider practical solutions to whatever challenges are being addressed.
Use Formal Language
The language used in an abstract should be formal yet straightforward and easy to understand.

Avoid using overly complicated jargon and opt for more common words instead. It is also beneficial to break up longer sentences with shorter ones to ensure clarity and readability. The goal here is to communicate complex ideas in simple terms without sacrificing accuracy or meaning.
Keep It Brief
Finally, when creating an abstract for a case study, keep the length relatively brief while still conveying all the necessary details. Generally speaking, aim for somewhere between 150-300 words depending on the scope of the study.

Make sure that all elements discussed above are included within this range. Eliminate any unnecessary information that might distract or confuse readers.
Wrapping Up
All in all, writing an abstract for a case study is an essential part of the research process. It provides readers with an immediate snapshot of the work's purpose and main points. In the same vein, it enables authors to reflect upon their writing style and craft good summaries that capture the essence of their work.
Explore All
Write A Case Study Articles