Each brand, vintage, and taste has a unique narrative to share, and these elements often intertwine to form an even bigger cohesive tale. Our favorite online sample wine brand stories made us feel it was much more than just fermented grapes.

Whether you are an aspiring sommelier or budding connoisseur, understanding brand stories is essential for elevating your appreciation of wine. This blog post will show you how to write a wine brand story that captivates hearts and minds! Read on.
Why Your Winery's Marketing Should Focus on Storytelling
Storytelling is a powerful way to connect with your customers and build relationships. It can help your winery stand out in an increasingly competitive marketplace. In today's world, consumers expect more than just a quality product—they want to know the backstory.

At its core, storytelling allows you to share your winery's unique story. You can use it to show how your wines are made, where the grapes come from, and why you chose to make them. By providing this information, customers can appreciate your products better and connect with you on a deeper level.

Storytelling also helps you differentiate yourself from other wineries in the market. It can be used to highlight the unique attributes of your wines, such as their complexity, taste, and aroma. It gives you a chance to explain why they are unique and why someone should choose your product over another.

Finally, storytelling is an effective way to build relationships with customers. You may build brand loyalty and emotional attachment by interacting with them personally.
What Should Include in Your Winery's Story?
Your winery's story should provide customers with an inside look at your product and how it was created. You aim to create a narrative that will make people feel invested in your brand. Here are some of the key elements to include: 
History of Your Winery
Talk about the history of your winery. Include the vineyards where the grapes are grown, how long you've been in business, and any awards or accolades your wines have won.
Wine Production Process
Explain how your winemaking process differs, why it produces superior results, and what makes your wine special.
Values
Talk about the values you uphold in terms of sustainability and quality assurance.
People
Introduce your team, including the vineyard workers and winemakers who make it all possible. People love connecting with individuals, so this is a great way to create an emotional bond.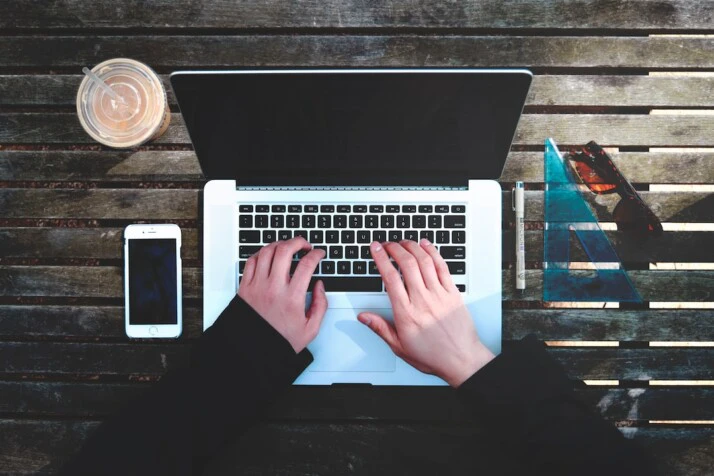 How to Create a Powerful Winery Story
Your story should not just be a list of facts—it should capture and engage your audience. Here are some tips to help you create a compelling story:
Use Visuals
Anything from photos to videos can be used to bring your story to life and make it more memorable.
Keep It Concise
You don't want to overwhelm your readers with too much information. Keep your story short and sweet. But ensure it is detailed enough to give people a good understanding of who you are and why they should choose your wines.
Tell a Story
Use narrative techniques to get people invested in your winery's journey. This will make them feel more connected to your brand and increase their chances of purchasing your wines.
Personalize It
Every winery has its unique story, so make sure to tell yours in a way that resonates with customers. You can create an emotional connection that will last by highlighting what makes you special.
Be Genuine
Be honest and authentic in the way you share your story. People will appreciate it if you're open and genuine about who you are, what you do, and why it matters.
Once you've crafted your story, the next step is to get it out there. Here are some of the best places to promote your winery's story:
Social Media
Platforms like Facebook, Twitter, and Instagram are great for concisely spreading the word about your brand. Share snippets of your story and use visuals to draw people in.
Website
Your website is the perfect place to tell your full story, so make sure it's prominently featured on your homepage. Talk about the history of your winery, its production process, and why customers should choose you.
Events
Participating in local events and festivals is a great way to get your story out there. You can hand out flyers or host tastings to give people an inside look at your work.
Reviews
Encourage customers to leave reviews of your wines on platforms such as Wine Spectator, Wine Enthusiast, or Vivino. This will inspire trust in potential customers, as they can read firsthand accounts of how people have enjoyed your wines.
Newsletters
You can use newsletters to keep customers updated on what you're doing and share snippets of your story. This will help keep them engaged with your brand.

You don't need to be everywhere. Just focus on the channels most relevant to your target audience and ensure your story is told well.
Conclusion
Crafting an engaging story is the key to making your winery stand out in a crowded market. You can create a loyal customer base and increase sales by highlighting what makes your brand unique and promoting it across different channels. 

You can find online sample wine brand stories with solid concepts and great visuals that effectively tell their stories to guide you. Start telling the story of your winery today—you never know where it may take you!
Explore All
Write A Company Story Articles