If you're entering into a partnership agreement, you need to have all the details laid out to avoid potential disputes down the road. This is where a memorandum of understanding (MOU) comes in. And to help you write your MOU, we've got a free memorandum of understanding partnership agreement sample you can refer to.

An MOU is an essential tool for navigating the complexities of a business partnership. When structured properly, this document can help foster better relationships and create mutual benefits for all parties.
What is a Memorandum of Understanding?
A Memorandum of Understanding (MOU) is a document used to formalize relationships between two or more parties. It outlines the terms and conditions of each party's expectations and any obligations they may have to one another.

This type of agreement is typically used for:
Business partnerships
Strategic alliances
Government collaborations
Joint ventures and other transactions
An MOU can ensure that both parties are on the same page regarding goals and objectives.

For example, if two companies agree on a project, the MOU will lay out specific details about the collaboration and how it should proceed. By having such clear guidance, all participants can better understand their roles and what needs to be done to achieve success.
How to Write a Memorandum of Understanding
A memorandum of understanding should be comprehensive and include all necessary sections. To ensure you have a clear agreement for your partnership, make sure to include these sections when writing:
Title: Use a concise title that summarizes the main points of the memo. It can be as simple as a "Memorandum of Understanding Between [A] and [B]."
Date: Include the date the parties agree to enter into the agreement. You can also include the expected duration of the partnership.
Introduction of Parties: Identify all parties involved in the agreement. This can be done by listing their names and roles.
Purpose and objectives: Explain why the two parties are entering into the agreement. It should also state clearly what each party hopes to gain from signing this document.
Description: Describe the subject matter of the MOU and why it was created in the first place.
Terms of the Agreement: This section will typically be divided into two main sections: Cooperation and Resources. First, you'll want to outline how each party will cooperate regarding actions needed in the agreement. The second part is where you clarify the necessary resources that each party should contribute.
Responsibilities: Outline, specifically, the tasks each party must do to fulfill the said agreement.
Miscellaneous: Any other issues not covered by previous sections should be addressed here, including potential disputes and applicable laws. It can also include a non-disclosure agreement or a privacy clause.
Signature Block: Lastly, a signature block should be included where each party involved in the agreement can sign and make it official. Include the words "Acknowledged and Agreed" with the signatures and the Date of signing.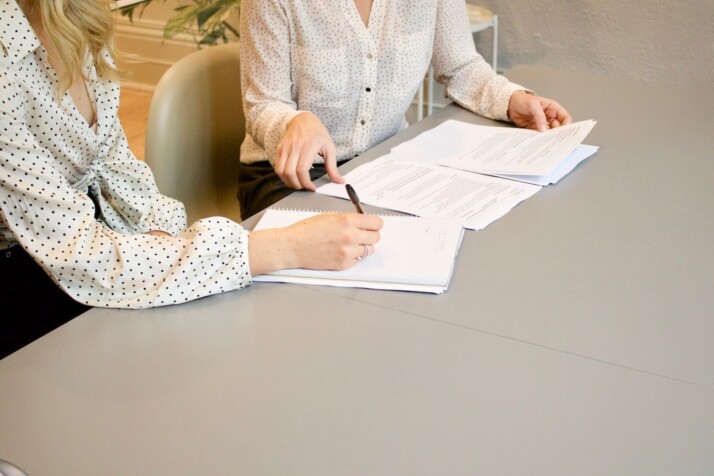 Memorandum of Understanding Partnership Agreement Sample
Memorandum of Understanding Partnership Agreement Between [Party A] and [Party B]

Date: ___________

Introduction of Parties: This Memorandum of Understanding is entered into by and between [Name of Party 1] and [Name of Party 2].

Purpose and Objectives: The purpose of this MOU is to define the terms and expectations of the parties for a mutually beneficial agreement. The objectives are as follows:

[List the key objectives that both parties need to accomplish.]

Description: The parties agree to enter into a partnership whereby they shall cooperate to achieve the outlined objectives set forth herein. This MOU outlines the following items about the partnership:

[Outline the details about what this agreement will cover.]

Terms of Agreement: This MOU is valid for [X] years from the Date of execution. It is subject to renewal or amendment with mutual written consent from all parties. Both parties will be held responsible for upholding their commitments under this agreement.

Responsibilities: Each party will bear responsibility for any obligations it has agreed to perform. These responsibilities can include but are not limited to the following:

[List the specific duties and tasks each party must perform.]

Miscellaneous: This MOU may be modified or amended at any time with mutual written consent from both parties. All communications should be made via email or mail. The laws of [State] shall govern this MOU. In addition, any disputes arising from this agreement will be resolved through mediation before resorting to legal action.

Signature Block:

[Party 1]: _________________________

[Date]

[Party 2]: _________________________

[Date]
Wrapping Up
Any partnership needs a detailed memorandum of understanding outlining what is expected of each entity. It clarifies expectations and establishes legally binding standards for both sides involved.

Take a cue from this memorandum of understanding partnership agreement sample to start writing clearer agreements.
Explore All
Write Partnership Agreement Articles