It takes a lot to initiate a partnership. And you need to trust your partner to an extent. However, a partnership profit sharing agreement is non-negotiable.

This guide provides an overview of the key elements of a business profit-sharing agreement. And it explains everything you need to know before signing on the dotted line.

Let's get started.
What Is A Partnership Profit Sharing Agreement?
A partnership profit sharing agreement is a legal document that explains the division of profits and losses between partners in a business venture.

It defines the ratio of revenue or losses allocated to each party.

Usually, this ratio is determined by the investment or risk of the parties in the project.

The agreement preserves each partner's interests by clarifying their financial rights and responsibilities. All parties involved in the profit-sharing agreement must reach a consensus on the contract terms.

Unlike regular partnerships, profit sharing agreement is often between two or more entities working on a project within a specific time frame.
What Information Should I Include In A Profit Sharing Agreement?
1. Profit Sharing: Be clear on the profit ratio each party will get from the business. Specify how you will calculate the profit and the time span.

2. Dispute Resolution: The dispute resolution clause states how the partners will resolve disputes. This clause will come in handy to maintain order even during disagreements.

3. Termination: You may also include the situations that warrant a partnership termination or dissolution.

4. Confidentiality: This clause is vital if you are keen on keeping the profit-sharing ratio confidential.

5. Intellectual Property: Parties will most likely exchange ideas and develop IPs during the business transaction. The contract should indicate who owns which IP and what will happen to the IP developed during the project after dissolution.

6. Liability And Indemnities: This clause stipulates the damages that come with a breach of the profit-sharing agreement.

Crafting an agreement from scratch isn't a walk in the park. But with a template, you can hit the floor running. Hence, check out the template below for how to draft your agreement.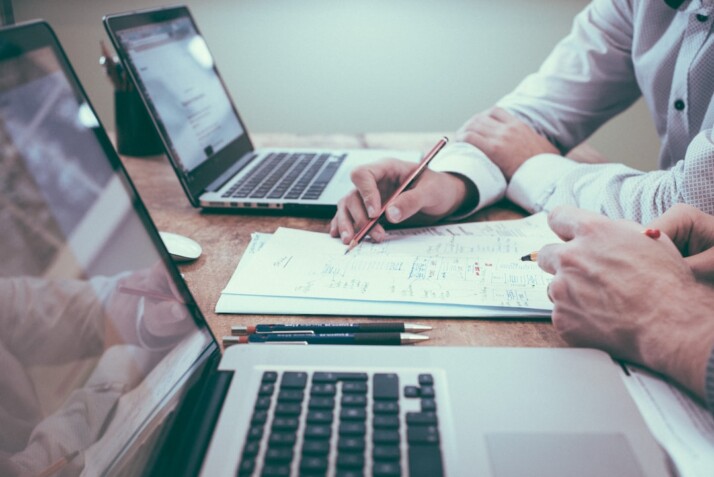 Business Partnership Revenue Sharing Agreement Template
Crafting an agreement from scratch isn't a walk in the park. But with a template, you can hit the floor running. Hence, check out the template below for how to draft your agreement.
Sample:
This profit sharing agreement ("Agreement") outlines the terms and conditions between two partners, hereafter referred to as "Parties," for profit sharing . Per this Agreement, each Party agrees to share all financial rewards from their joint efforts equally.

To ensure a fair allocation of profits, both Parties agree to track their contribution to the project through any mutually agreed-upon metric.

The total profits shall be calculated based on these records and divided proportionally among the Parties. Moreover, losses will also be shared according to pre-determined ratios outlined in this Agreement.

The Parties agree to ensure compliance with applicable laws and regulations related to the collection and use of revenue generated by the partnership. Each Partner should pay all resulting taxes separately based on their respective incomes.

If they desire to end the Agreement before completion of the venture, they must provide written notice 30 days before termination.

Upon expiration of said notice period, it is assumed that all profits accrued until then have been distributed accordingly. However, if unforeseen circumstances render it necessary for either partner to cancel prematurely, a new distribution plan may be negotiated by mutual consent.

Furthermore, both parties shall resolve any conflict arising out of the execution of this Agreement amicably. As a last resort, arbitration can be sought from a neutral body that will consider both parties' interests when delivering its judgment.

Finally, both Parties understand and accept that any change or modification to this Agreement requires unanimous approval and must be documented in writing.

Signed: [Party 1] Date: [date]

Signed: [Party 2] Date: [date]
Final Words: Your Turn
If you are on the verge of partnering with people, pause for a minute. Do you have your partnership profit sharing agreement signed?

If not, then you need to draft one before making another decision. It's a protective suit or helmet; it shields your interest in a partnership deal.

Get familiar with the structure provided in this article to set the ball rolling.
Explore All
Write Partnership Agreement Articles