A solicitor partnership agreement is a legally binding document that governs the relationships between solicitors in professional partnerships.

These documents are essential for ensuring both parties receive fair and equitable treatment. It also provides clarity in terms of roles and duties as they relate to managing clients and resources within the organization.

With careful consideration of both parties' interests, solicitor partnership agreements can be used to protect each individual's rights and obligations. With these in place, they can practice with peace of mind.
Importance of a Solicitor Partnership Agreement
Lawyers are no strangers to partnership agreements. Nonetheless, it is important for lawyers to also have a solid partnership agreement when teaming up.
Offers Clarity on Duties and Profit Distribution
A solicitor partnership agreement provides transparency on different aspects of a solicitor partnership. It offers specific details on profit distribution, decision-making powers, conflict resolution procedures, and liability protection.

As such, it ensures that partners know the expectations surrounding their roles within the firm. This allows them to work together effectively without any confusion or misunderstanding about who should handle what tasks, thereby creating a smoother working environment.

The clearer the terms outlined in the contract, the more efficient the business operation.
It Reduces the Risk of Miscommunication
The security offered by solicitor partnership agreements also reduces the risk of miscommunication among members.

When partners agree to follow specific rules regarding how decisions should be made, it helps a firm succeed. It eliminates potential misunderstandings or disagreements, which could lead to costly disputes and jeopardize the company's success.
Prevents Abuse of Power
Furthermore, a good agreement helps ensure that there is no abuse of power. It helps ensure everyone knows exactly what they are responsible for while providing necessary protections against unfair advantage-taking.
Defines the Scope and Purpose of the Organization
The agreement further defines the scope and purpose of the organization so that every member understands their role within it. For example, if one partner wants to take on additional clients outside the scope of existing services, the agreement should address this.

By clearly specifying these conditions ahead of time, partners have the assurance that each other's contributions to the firm will be acknowledged and appreciated.
Makes Amendment Seamless
Finally, having a clear agreement makes it easier to manage any changes that may occur over time. As circumstances change, a written agreement enables partners to easily make alterations that reflect those changes without worrying about conflicting interpretations.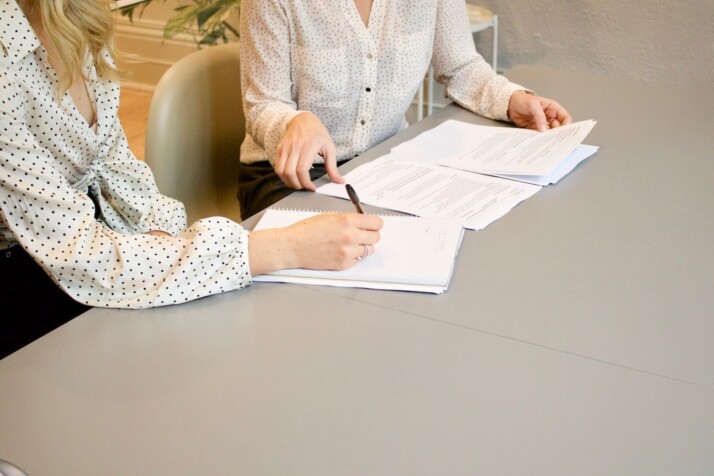 Parts of a Solicitor Partnership Agreement
Introduction/Definition
The most important part of the agreement is the definition section which lays out the details of the partnership.

The details included include the firm's name, purpose, management structure, and other relevant aspects. This section will usually specify how decisions are made by the majority vote. It should also address any potential conflicts of interest arising from personal relationships between the partners.
Financial Arrangements
The second main component of the agreement is the financial arrangements. These include clauses on capital contributions, loan repayment schedules, taxation rules, investment policies, and profit-sharing agreements.

Such detailed provisions make sure that all parties receive their fair share of the profits earned from the practice. Furthermore, it will provide protection for the partners in case of dispute or mismanagement.
Roles and Responsibilities
The document should clearly state the roles and responsibilities of each partner. Depending on the size of the firm, these can range from general day-to-day operations to specialized duties delegated to particular individuals.

In some cases, non-solicitor staff members may also be included under this clause, as they often have specific roles within the firm. By outlining all of these responsibilities, partners will know exactly what is expected of them.
Succession Plans and Exit Strategies
A solicitor partnership agreement must cover exit strategies and succession plans. This includes setting out guidelines on how assets should be divided if one of the partners leaves or passes away. This clause ensures no partner will be left with unfair debt or responsibility when someone else leaves the firm.

In conclusion, a clear and comprehensive partnership agreement is essential for ensuring everyone knows their rights and expectations.
Conclusion
Solicitor partnership agreements are essential documents for all law firms as they define the relationship between each of its partners. It outlines their rights and responsibilities and sets out a dispute resolution structure.

In addition, it establishes guidelines that guide the firm's operations to protect both parties' interests. A well-drafted agreement will provide clarity, cohesion, and stability for the firm, ultimately fostering mutual trust and understanding among members.
Explore All
Write Partnership Agreement Articles