Are you one of those teachers looking to figure out the best lesson plan on ESL for beginners? If so, you may want to read the seven tips in this article to ensure you have the right lesson plan for your students.
What Is ESL for Beginners?
English as a Second Language (ESL) is the practice of teaching students who do not possess a sufficient understanding of the English language. With ESL, students are provided with English instruction appropriate to their level of skill to have the ability to communicate in English.
ESL for beginners is a program where people who don't speak English as a primary language are taught English.
For example, someone in an ESL class may be learning how to read, write, and speak English. It also includes how to take notes effectively, how to assemble a written sentence, and other valuable educational skills.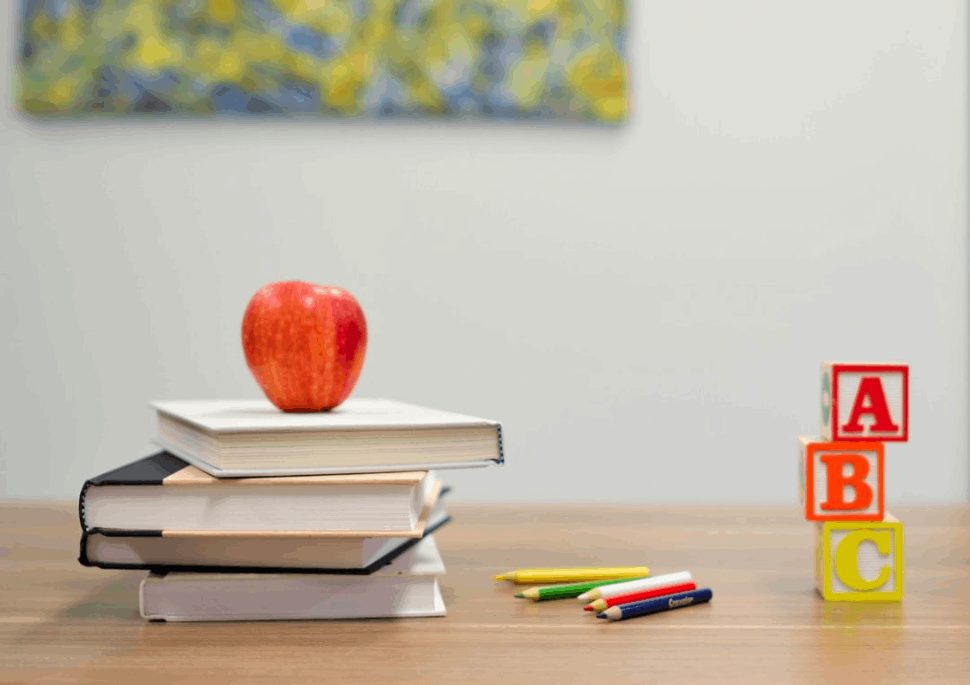 7 Tips for Creating ESL Lesson Plan for Beginners
Needless to say, teaching English is a taught skill. This being said, it is great to plan ahead for any lesson so that it runs as smoothly as possible. Below are seven tips for creating an effective ESL lesson plan for beginners.
1. Know Your Students
Knowing who you have and who you have to teach or direct your lessons towards is vital in the planning process. Teenagers will struggle to learn nursery rhymes, but adults may need to study business English even if they are only beginning the language. For any ESL course, you will need to know who is in the class, how much experience they have, and their course level.
2. Develop a Clear Plan Beforehand
You should start by developing a clear plan. Why are you offering lessons? What do you want the students to learn by the end of the class? This could include what they can comprehend, say, read, or write. The asking of these questions will help you outline the scope of your lessons.
Remember that they're beginners, so you'll need to keep things in perspective for them. Also, consider what skills they require to achieve their linguistic objectives. Working backward from the answers allows you to break the entire lesson into key components.
3. Make Your Classes Interactive & Engaging
To keep students engaged and make the learning process more interactive, use a variety of active learning techniques. One of these techniques is to have students take turns with presentations.
Since the ESL students need to be more social, interactive activities will help them learn and understand the message while having a good time. Interacting with each other helps them develop a second language and helps establish trust, fostering a positive learning environment.
4. Include all Four Components of Language
This may seem obvious to you, but it may not be obvious to those who haven't tried to teach their students English. As a general rule, include communication, comprehension, fluency, and vocabulary. Each component should be assessed throughout the lesson.
Think in terms of speaking, listening, reading, and writing. All of these components are interrelated. If one component is in the lesson plan at all times, you can ensure that all the other components are also being focused on.
5. Make Lists to Develop a Vocabulary Book
On most occasions, ESL students aren't going to have a vast vocabulary bank. The situation will determine how to develop vocabulary books. It's a simple workout with one-on-one adult tutorials.
However, small children should do it as a class exercise so that everyone is on the same page. If you or your students can't learn a new word, you will have to wait instead of creating immediate results.
Therefore, it is essential to develop a vocabulary book and make lists of vocabulary words you need your students to learn.
6. Speak in Short and Simple Sentences
Your students will be very used to speaking in complete sentences when learning in their native culture.
However, it is best to speak in short sentences to allow for more understanding when teaching ESL. This will pass a greater understanding of the language to your students.
Move on to speaking in simple words once beginning students have mastered the fundamentals. Memorizing words in isolation has no value if students can't use them in sentences.
7. Start the Class Reviewing Previous Content
ESL lesson planning is an art and should be approached that way. At the beginning of each lesson, you should review the content of the last lesson.
Make sure to answer questions and plan for the upcoming lesson by focusing on the students' needs and goals for the day. Create a detailed lesson plan and notes on the board or paper.
To Wrap Up
To build a successful ESL class, a teacher must first decide on their students' age and their stage of language acquisition. Based on those choices, they will then devise a lesson plan on ESL for beginners. Without a lesson plan, teachers may struggle to introduce and conduct each activity necessary to the lesson. This article provides some helpful tips on creating ESL lessons for beginners in the most effective way.
Frequently asked questions
How do you plan a lesson for beginners?
Identify the objectives
Consider your students' needs.
Your resources and materials should be well-planned.
Engage your students
Describe and present information.
The student should take time to practice.
Ending the lesson
Evaluate the lesson
What are the stages of an ESL lesson?
This lesson will work particularly well when you have a structured language point to work through in three main stages: presentation, study, and practice.
What are ESL teaching techniques?
Your students will enjoy the class as much as you do if you choose the method that fits your teaching style. ESL teachers utilize five kinds of teaching styles in their classrooms today: The Authority Style, The Delegator Style, the Facilitator Style, and The Demonstrator Style.
What makes a good ESL lesson?
When developing an ESL lesson plan, defining a clear objective is important. A clear objective is the first step in planning and development. The thing you want your students to learn from the lesson.
What are the 5 methods of teaching?
These methods include teacher-centred methods, learner-centrated methods, content-focused methods, and interactive/participative methods.
What are the 6 steps in lesson planning?
Finalize your lessons
Make a realistic timeline.
Examine student understanding
Have a plan to sequence the lesson in a meaningful way.
Organize specific learning activities.
Identify learning objectives
What are the 4 key components of a lesson plan?
Assessment activities
Introduction. Beginning of the lesson should engage the students with the subject and focus on it.
Wrap up:
Lesson development. Educators should make students aware of the intended learning outcomes of the lesson.
What is a 5 step lesson plan?
The five steps involved are Anticipatory Set, Introduction of New Material, Guided Practice, Independent Practice, and Closure.
What are the 5 important factors to consider when planning a lesson?
Anticipate Challenges
Clear Goal/Objective. Your students find something new to teach.
Lesson Assessment
Make it Relevant
Practice Presenting
What are the 8 steps of a lesson plan?
These 8 steps include : 'Prior Learning', &Curricular Links', and 'Learning Intentions';, 'Success Criteria', the Learning Activities'.
Is 7E model lesson plan effective?
It has been determined with the analysis that experimental group students trained with the 7E model were more successful than control groups. This leads us to believe that teaching using the 7E model is effective.
What are the 7 part of lesson plan?
The Seven Steps lesson plan provided above contains the so-called "Hunter direct instruction" elements: 1) objectives; 2) standards; 3) anticipatory set; 4) teaching [input, modeling, and check for understanding; .
How do beginners teach ESL students?
Keep instructions concise and simple.
Let the listener listen first.
Drill, repeat, drill, repeat..
An early start in your classroom is essential.
Avoid metalanguage
Remember that your students are fluent in their own languages.
Get the best of them, prepare a lot, keep them talking.
What should I teach beginner ESL?
Read, write, look, stand up and sit down for a while. When you repeat the same words in your instructions, students without experience with English will understand those words quicker and more easily. You can also add the concept of repetition to your classroom routine.
How do I make a perfect ESL lesson plan?
Decide on your lesson plan objectives.
Let's outline your lesson plan in step 2.
ESL activities for the final goal of your lesson plan.
Step 4: Construct ESL materials and worksheets.