If you've started a career in teaching English Language Learners but want to know more about ESL for Kindergarten, check out this article. This can be an excellent resource for students interested in teaching themselves English. This is beneficial for teachers looking for advice on how to approach teaching the youngest learners.
What Is ESL for Kindergarten?
English as a Second Language (ESL) enables children who do not speak an academic language at home to learn a centralized instructional language. ESL for kindergarten is a learning English program that can help children learn to speak, read, and write English. It is designed to help students learn English before they start school. The course must be taught by an ESL certified teacher who teaches students before school at a convenient location.
Is It Difficult to Teach ESL to Kindergarten Students?
If you've never taught ESL, it can be difficult to find a balance between speaking and your students' comprehension.
Not only that, but you will also want to find a way to keep your students interested and engaged in your teaching. Telling your students stories, using familiar songs, and making lessons into a game are the best ways to engage your students in the class.
It is important to know that teaching ESL to kindergarten students is quite challenging. It requires patience, creativity, commitment, and much help from the entire class.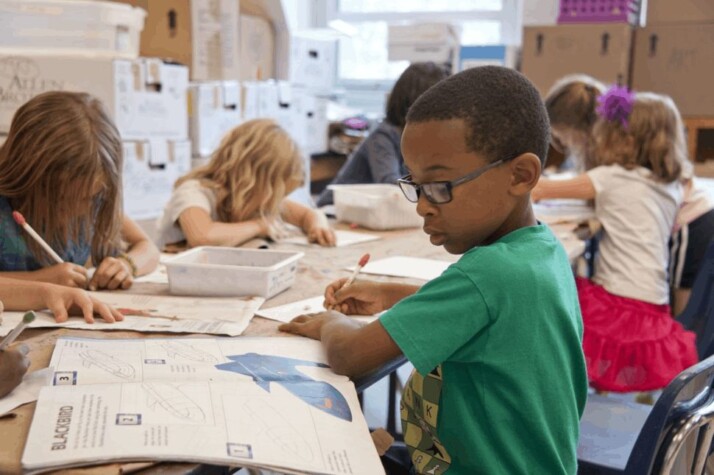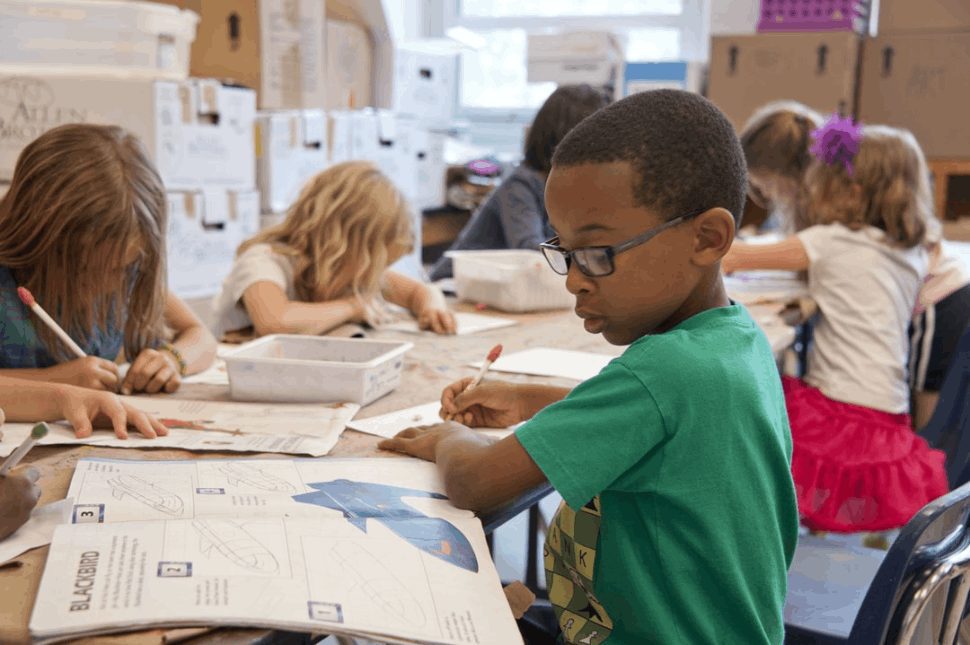 7 Tips to Teach ESL for Kindergarten
When teaching language skills to students at the elementary level, it is easy for your teaching to fall short. It can be challenging to make learning language skills interesting to children who cannot yet connect concepts to their daily lives.
To make language learning more fun, consider these tips for teaching English to kindergarten students.
1. Engage Kids in Hands-on Activities.
When teaching ESL to kindergarten children, it is essential to find activities that their age-appropriate skills can be used to complete. The minds of children are extraordinarily open, and they learn by directly absorbing ideas and concepts.
Children must participate in engaging activities. Students should be encouraged to get out of their seats and move around. Play games and sing songs.
2. Avoid Long Periods of Conversations
ESL students tend to talk without thinking, and they may even talk too much. This can lead to avoiding vocabulary when your students need to practice and learn new words.
They may also lead to a lack of listening. A good way to avoid too much talking is not to allow more than 4 minutes of discussion. Provide a timer that is manageable away from the player, and when it is off, move quickly to another topic.
3. Let Children Learn Through Interaction
Consider different forms of interaction as part of your classroom culture. Try to chat with each child individually in each class.
Children should work in groups whenever possible because actively engaging with others helps them learn better. Young children, in particular, are already eager to interact with each other and will benefit from learning a language alongside other subjects.
Include events and activities that promote language learning while keeping your curriculum fun and interactive.
4. Review the New Concepts
Teaching children to learn English is a daunting task. Try to link new information to previous knowledge because it is more easily absorbed and understood.
At the start of each lesson, quickly review new concepts. You may need to start with small concepts to get children interested before you can share more challenging material.
This will also serve as a good opportunity to teach the principles of using English. It's important to have fun, despite the difficulty of the material.
5. Encourage Students to Correct Each Other and Themselves
Self-correction, also known as self-regulation, is an essential component of learning. Encourage students to answer questions and explain them to their peers.
Encourage students to question openly and without judgment. Offer students opportunities to act, speak, and write, recognizing and correcting themselves and others as well. Watching and listening to other students' mistakes is a good approach to motivate students to learn how to correct their mistakes.
6. Use the Learned Concepts in Different Contexts
Using more context and real-life examples is better to help children learn and remember.
Talk to the students about their lives to make the context more real for them. Involving children in learning English in different contexts makes the task easier and more enjoyable.
For example, if you are preparing for an English lesson, you might consider teaching them a school song and use that for vocabulary practice.
7. Motivate & Praise the Students
Motivate students to let them grow as confident learners. It will help them build up naturally. Learning is at its best when students are praised and encouraged.
So, you need to work as a team. Be encouraging not just in words but in actions. Watch out for students. Smile and be friendly, even if you are trying to teach hard topics!
To Wrap Up
There are a lot of options to teach ESL to kindergarten students, as evidenced by this list of 7 tips.
These are some starting ways to get the ball rolling and get your children interested in learning their first formal language. You could dive in with materials and activities of your own.
You can also find materials that you and the children like and adapt the approach to your style.
Explore All
English as Second Language Articles