ESOL is the English language program established for those whose first language is not English but need English to communicate. ESOL students have the same rights to English educational resources, services, and opportunities as their English-speaking peers.
What is ESOL?
ESOL stands for English for Speakers of Other Languages. Its purpose is to offer the skills needed to communicate and give people a chance to practice these skills with English native speakers.
ESOL classes provide students with the language tools to participate in an increasingly global and multicultural society.
English for Speakers of Other Languages (ESOL) is a method of teaching English as a Second Language. ESOL programs teach English to people whose first language is not English but require English to communicate daily.
What is ESOL Curriculum?
The curriculum for the English for Speakers of Other Languages (ESOL) schooling program varies from state to state. A curriculum will give teachers a lead as to what to teach and the time required to complete the programs.
ESOL Curriculum plans for students living and studying in English-speaking countries who cannot speak and read English fluently. Many people in developmental stages learning English after immigrating to English-speaking countries are often the target for ESOL.
People interested in studying at academic institutions who are not fluent in English need to take an ESOL class. The curriculum has to be adjusted to fit the demands of the individual and improve their skills in speaking, listening, writing, reading, and grammar.
Why ESOL?
Individuals who live in English-speaking countries need to learn a second language to be in the workforce with native English speakers. One benefit of ESOL is that literacy is increased because people are comfortable reading and writing; which leads to intellectual development.
There is also an increase in communication because people can understand each other through language.
A Quick Overview of ESOL Classes
Essentially, ESOL classes allow multilingual learners to practice the English language with a native speaker who can guide them on language acquisition. ESOL classes can be enjoyed in various ways; as an individual, in a group, or as part of a more extensive school program. ESOL classes may also provide after-school and weekend services for students of all academic levels.
The ESOL classes may provide English speaking, reading, and writing activities to children at the preschool level during the school day. ESOL classes for adults serve as a springboard for job and career training and English language training for immigrants.
What To Know About ESOL Students
ESOL students are individuals looking for a pathway to surpass language barriers, gain career opportunities and learn about a new culture. The goal of ESOL classes is to develop interpersonal communication. While this may not be an easy task, it is necessary to have a successful learning experience.
ESOL students usually have different cultural and linguistic backgrounds. They include immigrants who live, work or study in English-speaking countries and need to improve their English. Preschoolers who weren't born English native speakers but are learning English at an early are also ESOL students.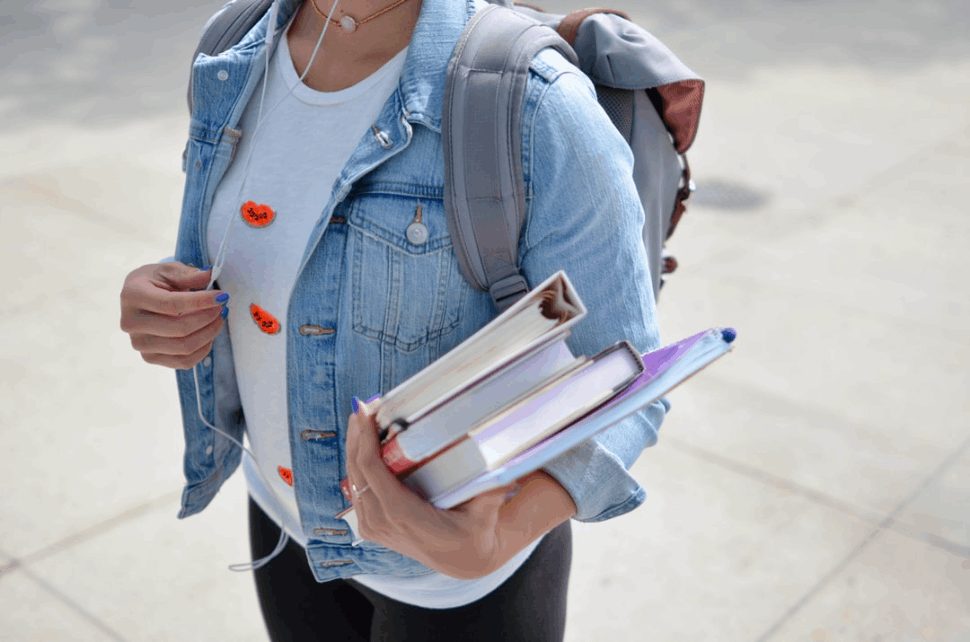 To Wrap Up
ESOL courses provide English language training and education to foreign-born individuals, immigrants, refugees, and traveling people according to the needs of individual students.
ESOL-based learning is focused on teaching a range of life-long skills, including how to speak and write. ESOL also teaches how to work and study in a culturally appropriate way under the supervision of an experienced teacher.
Frequently asked questions
Do ESL teachers have their own classroom?
In an ESL classroom, the basics are the same, but the students are likely fewer than usual. English instruction will be intense for new students and extend to meet their needs as further assessment takes place.
What does an ESOL teacher do?
ESOL teachers focus on developing a communicative English skill quickly so students are able to function in their new settings. Students benefit from their education by providing scaffolding, experiences, and support necessary to begin comprehending and using social language.
What do you learn in ESOL?
Having an ESOL course will give you the language skills you need to be able to communicate in English. Your ability to understand the English language will improve through covering topics such as grammar and punctuation, writing and reading, and speaking and listening.
How long is an ESOL course?
It could take between four months and a year depending on the level of your course. Full-time courses are available for 16-19 year olds, while part-time classes are available to 19 and older.
What is difference between ESL and ESOL?
English as a Second Language (ESL). This is English to Speakers of Other Languages. Students who do not identify with English as their native language and/or continue to use other than English as a dominant language will be considered English language learners.
How do I teach ESL students?
Make connections with your students.
To create a safe learning environment, create sanity.
Establish routines
Slowly and clearly say some words.
Use non-verbal communication
Make things visual
Check for understanding
Be adaptable
What qualifications do I need to teach ESOL?
The most comprehensive option is to teach ESOL in the Further Education and Skills sector in England using an integrated specialist ESOC qualification or specialist pathway – a Diploma, Cert Ed or PGCE in ESOT.
What is ESOL called now?
Language of English as a Second Language. English to Speakers of Other Languages. English Teaching Language to Speakers of Other Languages.
Which is better ESL or ELL?
The term English language learner (ELL) refers to a student who is older than 50 and learning English as a second language. English as a second language (ESL) is an approach where students who aren't native English speakers are taught in English. Language skills are more important than content in it.
What is ESOL Entry level1?
We have designed our ESOL (English for Speakers of Other Languages) Entry Level 1 qualifications to help learners who don't use English as their first language gain the necessary skills necessary for employment, education, and day-to-.
What does ESOL stand for?
ESOL stands for English for Speakers of Other Languages.
How do ESL classes work?
To improve his/her English, ESL students are stowed away from the regular classroom by their teacher. Time is determined by the student's individual needs and the level of English proficiency in reading, writing, listening, and speaking.
Are ESOL courses free?
Surrey Adult Learning has free ESOL classes for adults aged 19 or over on 31 August 2022 who meet the following eligibility criteria. You must also be able to take exams and assess if necessary.
What skills do ESL teachers need?
Time Management
Sales Skills
Communication Skills. On job descriptions, the applicant must have excellent communication skills.
Public Speaking
Problem Solving. Imagine you plan a class, you know the students and you know everything will go well.
What do you need to be an ESOL teacher?
The QTS may be required by employers upon having a degree or postgraduate qualification (QTS). A degree is usually required for two to three A levels or equivalent, and a degree in any subject for a postgraduate course.