Writing a 2000 words article in a short period can seem like an impossible dream for many writers.
Are you struggling to keep up with your writing commitments? As a content marketer, you need to be able to write high-quality content and meet deadlines consistently.
Sometimes we all need a little help with the words. Our goal for this is to give you some inside tips for when you need to crank out 2,000 words in a day.
This is the fastest, cheapest, and easiest way to write a blog post from start to finish, even if you're a complete beginner.
To help you tackle this type of content challenge, we've compiled a survey of the methods that helped our writers succeed. Check it out!
Have you ever thought about getting help with your writing? Two thousand words is a large hole to fill. Worry not, because there are computer applications that can help.
There are now several AI content generators online that will help you write thousands of words. In this way, you'll fill the 2000-word article hole faster than ever. 
An AI content generator can also analyze articles that already existed for keywords and use that information to help you write the post. The content is also SEO optimized, which saves you the trouble of re-writing.
You have to enter the text into the application, and it will do the rest. You'll end up with a much more readable piece of content for your blog post.
This feature alone will get you a lot more traffic to your blog and is something you should be using. The ability to auto-generate content for you is a massive time-saver. You don't have to spend hours writing content.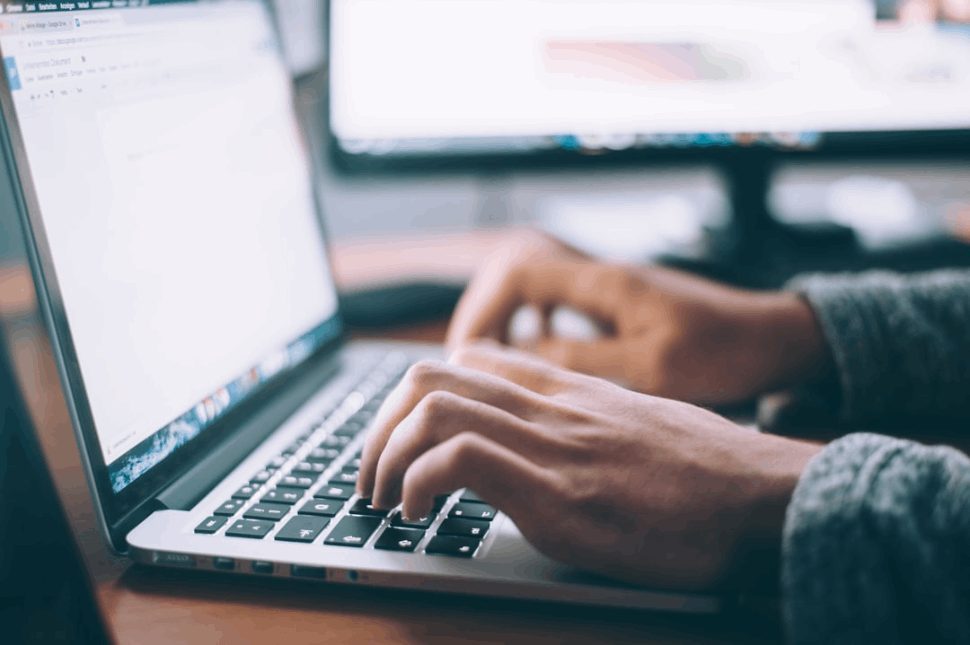 Sometimes, instead of reinventing the wheel when writing this many words, there are shortcuts you can take, such as the ones below. These strategies employ a mixture of software use and actual writing.
The 4x Strategy to Writing a 2000-Word Article
Generate four times as much as you originally planned to write. On average, this will result in two thousand words. Of course, It is essential to understand that the legitimacy of using this strategy depends on the topic.
After this, break this text into smaller chunks categorized by subheads. Use Google Docs or your word processor and insert your keywords with variations for search.
This way, you have a series of articles to access quickly when needed.
The 5x Strategy to Writing a 2000-Word Article
This is a compelling method for writing articles and also one easily mastered by anyone. It essentially consists of five steps, each designed to build on the previous and work independently of the others.
In the first step, generate 200 words. This will put you at a first draft-level speed, but it will still help you write concisely with thoughtfulness.
In the second step, write 400 words. This will take you through the bulk of the article and enable you to take things a step further.
In the third step, write 800 words. This will put you well into the thick of writing and offer you space to take your thoughts further.
In the fourth step, write 1,600 words. By this point, you may have written quite a bit. You might be able to complete one or two more articles along the way.
Finally, in the fifth step, write 2,000 words. This will take you through the remainder of your article. Once you're here, you'll have enough content to write in a short time.
The 6x Strategy to Writing a 2000-Word Article
Like the strategies above, the 6x method relies on software and your material. The software will give you a rough number of words you should write and the time it should be written to meet your goal.
After that, you'll need to do your research. Then, you create an outline and follow a schedule to make sure you get your content finished by your deadline.
From here, you copy and paste from this document into the article you were working on and write from there.
Here are other tips to consider.
1. Find a World Class Topic
It's much easier to meet a 2000-word limit if you have more to write about. That's why your choice of topic is so important. Some subjects lend themselves to long-form writing better.
If you want to write 2,000 words in record time with ease, consider a popular topic and how it affects the society today. This will ensure you develop enough material to put your point across.
A popular theme may include a subtopic, a story, or an experience that can be detailed into enough material to warrant a 2000-word article. Think of a topic or two you feel passionate about. You'll see how much you come up with.
If the topic is travel, a subtopic could be "what does a world traveler need to know to get from A to B?" This kind of article would help travelers who are new to a city learn about the transportation systems of their destination city.
2. Do Your Research
Once you've decided on an important issue, it's time to find the right experts and experts in your industry. As a rule of thumb, always use reputable sources writing about the same topic as you.
If you're looking to write 2,000 words on the topic, you can't use an expert to discuss the issue in 500 words. That's not helpful to you.
Understand as well that research takes longer to do than the writing itself. If you can find a way to speed up the research process, you can hit your 2,000 words faster.
For example, you can spend an hour and a half researching the same topic in five different areas. Or, you can spend 5 minutes exploring ten other areas. It takes a similar amount of time to write the article, but the second approach nets five times the number of sources.
Interviewing experts may also be quicker than doing independent research. An interview can be as short as 5 to 10 minutes. The best way to write an article is to discuss the topic with various experts. Once you have the interviews, writing can take place in less than an hour.
Compare this to how long it would take to write such a lengthy article without using these methods. A writer can take up to 4 hours to write 2,000 words.
3. Create an Outline
You have your word limit, and you have your research. Now you need an outline for your article. Create your topic first, and then go down your strategy to get yourself into a rhythm.
Your outline is the plan you have for your piece. It is what you are going to write about. Creating an outline will ensure you compile enough information to write the 2000-word article or story in a shorter time.
You can begin plugging the research you gathered into your outline and expand as you need. Once you are done with the outline, you can start writing your article. T
This step will yield more significant results than jumping in with no outline. Besides, you may be stuck on a story that feels too big to tackle if you don't.
4. Follow a Schedule, Manage Your Time
Texting or Face booking is not something to be indulged in as it distracts you from your final project.
You should set a schedule to get the most out of your writing time. This schedule should provide some light structure for your day and allow regular breaks throughout the day.
You can use the Pomodoro technique. The Pomodoro technique provides a fixed 15-minute writing period. Then, there's a 5-minute break followed by 25 minutes of writing. After this, there's another 5-minute break before repeating the cycle.
You can use this technique as a daily writing habit to ensure you have a full day of focused writing. The Pomodoro technique can be combined with a writing schedule or routine to ensure you maximize your time at the keyboard.
Improving your focus also helps you manage your writing time better. Your smartphone's "do not disturb" mode can be handy here. Another way you can focus is to use a timer.
Some apps will automatically block emails, texts, and social media unless you allow it. If you turn off your email, text, and social media notifications, this can also help with focus.
6. Know Your Audience
It's easy to write quickly when you know who you are writing for. If you have been writing for a particular niche for some time, this should be easy. You are already familiar with the information and audience.
If you are less familiar with the topic or audience, learn more about them before you begin to write. Don't assume. Ask yourself what you want to share and what your audience wants to read.
You can also use a template for the article or blog type. Templates help speed up your writing because you get right to the point and don't need to spend time on the topic.
7. Curate Content
When you don't have the time to do all the steps above, curating content is the way to go. When you curate content, you take an editorial approach to writing. You do the research and understand your audience by focusing on what they want to read rather than what you want to write about.
You then compile this into a form that others can use. Curation gives you a chance to be creative and pull together topics you and your audience will enjoy quickly.
You can combine your expertise with a template or write the main piece of content in a short article. This way, you don't need to create or write all the posts yourself, and you get to enjoy the content you curate.
8. Break up Text With Visuals, Graphics
Even though you want to make your 2000 words article limit, no one wants to read massive walls of text. You can use bullet points, illustrations, infographics, listicles, and graphs.
These condense your text into a few sentences to break up ideas without you losing meaning. People don't read content linearly. They read in chunks. Make them read more by breaking up text.
Some of these visual elements come with their expanded explanations on the source site as an added benefit. You can borrow this data to add relevant material to your article.
9. Create a Content Calendar
When you go deeper into your business, you learn more about your customers. Having a content calendar is the next step from here. It will allow you to write a 2000 words article faster for that audience. 
A content calendar helps you predict what will happen with your business or industry and figure out your best content for the future.
When it is time to write, you won't be starting from scratch. You would have already plotted out the dates for your upcoming articles. You would also have some basic research done on the topic.
In addition to helping you write your content faster, it will allow you to plan and produce content for the entire year. You can see the advantage gained here. You will not be scrambling for content every time but will have a pool of articles to draw from.
10. Use Reader Generated Content
Sometimes you are just stumped for words. You may have a ready-made solution if you have a regular following who comments and interact with your content.
Even when you have lots of content or blog posts to read, you should not forget to read reader comments. It is easy to overlook the reaction of other visitors to your content. You can use words and reader-generated content to develop remarkable new articles.
It is best to use reader comments as a source of the material. This is because it's often hard to write about something discussed at the time of the writing.
You can do it faster when you know what you are writing about. You are focused, writing a little bit every day, using tools, and planning your content calendar.
Remember to pace yourself and that even a little bit gets you a long way. And then enjoy your newfound productivity and focus!
Frequently asked questions
How long does it take to write 2000 word blog?
Neil Patel, an award-winning blogger, has noted that he used to write four to five hours to write a blog post for a newspaper, but he cut that time down to under two hours after seven years of blogging. Kevin Lee of Buffer used to spend 8-12 hours per post but has now cut that time significantly.
How much should I charge for a 2000 word article?
Articles and books For magazines, a writer who writes a 2,000-word article may earn $200 from one publication, $500 from another, and $2,000 from yet another publication. One writer earns 10 per word at $200. The price breaks down to 25 per word. A word worth $1,000 is the holy grail of $1.
Can I write 2000 words in 5 hours?
Typing 2,000 words on a keyboard requires an average writer about 50 minutes, and writing 1.7 hours. However, if the content is needed to include in-depth research, links, citations, or graphics, such as for a blog article or high school essay, it can grow to 6.7 hours.
Can you write 1800 words in 2 hours?
For an average writer typing on a keyboard, 1,800 words usually take 45 minutes, and for handwriting 1.5 hours. A blog article or high school essay may contain in-depth research, links, citations, or graphics, so the length may go up to six hours.
Can you write 2000 words in 10 hours?
The 2,000-word essay takes about 6 hours and 40 minutes to write.
How do you write 2000?
2000 words equals two thousand words. English takes 2000 as two thousand. We may have used the number 2000 in many ways in mathematics.
How do you write a 2000 word article in two hours?
Flip your script in Step 1.
Read the facts in Step 2.
Take Your Facts to Life in Step 3.
Create an Editorial Calendar.
Curate when in doubt.
Conclusion
How long should it take to write a 2000 word article?
This article should take between six and eight hours to complete. The reason it takes so long is that you are not experienced with consistently writing. Also, you should add images, links, structure the URL, etc. I find that all these things take a lot of traveling when you are just starting out.
Can you write 2000 words in an hour?
With fast typing speeds, shortcuts and a comfortable keyboard, it is theoretically possible to write 2,000 words within an hour. As a result, you will need to take several pauses to think in order to type this.
What does a 2000 word article look like?
Each page contains 2,000 words, and every eight pages have double spacing. The 2,500 words are contained in 5 pages each, and 10 pages double.
How can I write 2500 words fast?
The first step: Show up every day to write.
2 Step 3: Make a written plan.
Increasing Your Typing Speed and Writing Speed.
Don't edit as you write step 4.
The hardest part is written in step 5.
Step 6: Minimize Distractions
Do Your Research Before Writing. Step 7: Do Your research.
How can I write a good article quickly?
Keep a list of your ideas handy. Writer's block is never a certainty.
Eliminate distractions. Multitasking is one of the most common ways people claim to work better.
Research efficiently
Keep it simple
Make bullet points into your essay.
Edit after writing
Set a timer
How do you write 2000 words in a day?
The four writing sessions took 500 words. In one session, without breaks, write them all. Take a break, then write the next 500 words. Keep repeating until you reach at least 2000.
How long is a 2000 word speech?
What is the average length of 2,000 words? 2,000 means 13.33 minutes.
How many paragraphs is a 2000 word essay?
An essay of 2,000 words consists of 13 to 14 paragraphs. An essay worth 2,500 words can consist of 16 to 17 paragraphs.