Almost all advice about using an essay extender technique tells you to do gimmicky things that will lead to a loss of marks.
You've wasted time if you turned "15" into "fifteen" to get an extra 6 characters into your essay. Or increased font size. Or, stuck fluffy adjectives into sentences to make them longer. Rest assured, you're flushing marks down the drain.
Need an essay extender to hit that target word or page limit every time?
Don't use the above tricks in your essay! To make your essay longer without losing marks, you must first work to make it better. Your academic success depends on your academic effort more than any other variable.
So if you writing is weak, it means you didn't take enough time to work on it. It follows that you probably aren't going to get as good a result.
Consider the steps below:
Here are some ways to make your essay longer.
1. Consider your spacing
For the most part, spacing, is irrelevant. If you misuse it, it can fall into the same category as the gimmicks listed above. That said, a clever use of spacing in your paper can be an excellent essay extender.
When you put more space between sentences by using the double line feature, you avoid the "wall of text" effect. This makes your essay more pleasing to the reader's eye. It also has the added effect of being an essay extender and taking up more space on the page.
2. Research your topic thoroughly
This is what we mean when we say put in the work. When you're writing a 500-word essay, research more; when you're writing a 1,000-word essay, research a lot more. Hopefully, you'll be able to find many resources that can act as an essay extender and help you break new ground with your writing.
In fact, the more varied the research material you read, the better content you will find for your essay. If you want to make your essay longer, you should identify additional sources of information and add them to your essay.
When you have your research compiled, it's time to organize it by referring to your assigned question.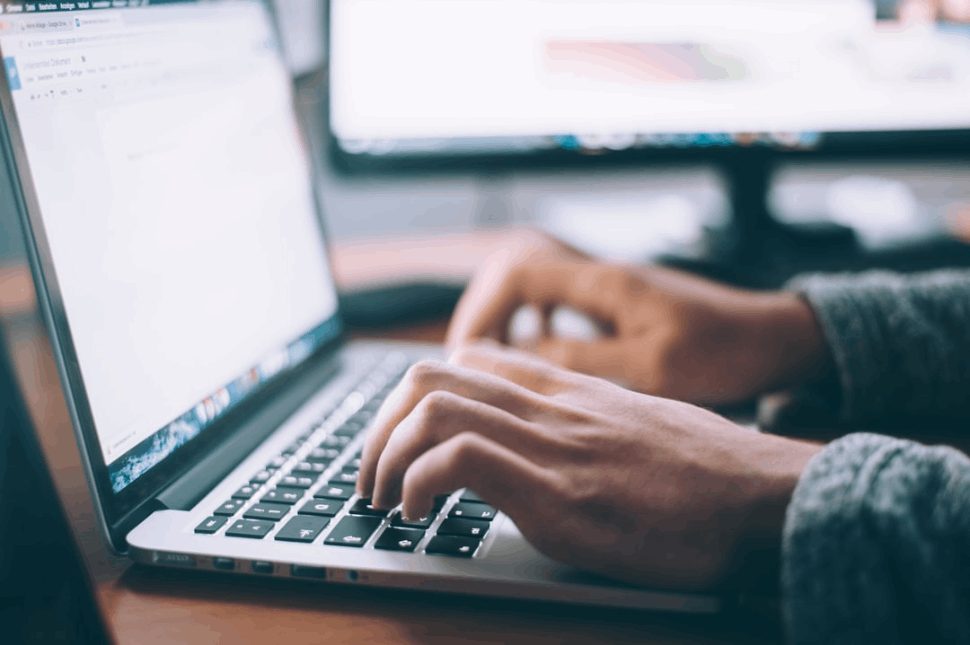 3. Give complete answers for your assignment
There is a reason you get a particular word or page limit when you do an essay. That's because it's an indication of how much space it will take to answer the question completely.
Therefore, when you don't fully answer the essay question, you're likely to come up short. Review your research and your question. This will give you a good sense of the angle you have to take when writing your essay.
Does the question have multiple parts? Do you have to answer each one? If so, make sure you write thorough answers to each part of the question. Do you need to analyze a certain theme? Make sure you address each part of the question relating to that theme. Doing these things helps you extend the length of your essay.
Keep in mind that your answers must be specific in detail, otherwise, you may end up fluffing the answer. Fluff is something that's used to describe writing that's devoid of useful information.
This kind of writing is more like a dissertation than an essay. Fluff shouldn't be in essays. This adds length that may not translate into good grades.
4. Start with Context
In many instances, including with essays and assignments, you need to create a good context for your writing. Creating context begins with writing an introduction. This is a list of the main points to come.
This is not only a smart way to ace your essay, but it's a great way to lengthen your essay too. Your introduction should have a description or at least a brief outline of what the main point of your essay is and your thesis.
It can be tempting to make your introduction too short. You may believe that the reader already knows what the question is about, and they don't need any context. Without a full introduction, you run the risk of not making the word or page limit for your essay.
Your introduction should be relevant to the topic and the paper you're writing. You want it to be long enough to summarize your thesis and main points. But, it shouldn't be so long that you're making your reader suffer.
5. Use Examples
At this point, consider the content of your essay. Is it still too short? What can you do to supplement the essay? If it is too short, you can use examples to make your points clearer.
Good examples help strengthen your essay. You might have to look a little for good examples to use. If you can't find any, you'll have to make do with quotes and direct quotations. As a rule of thumb, use at least three examples to demonstrate each point. Use only the most relevant points of your paper. Make sure your examples are relevant to your thesis.
6. Use Quotations
Quotations are a good essay extender if you're still falling short of your word or page limit. You can enhance an essay's word count through expert quotes. You can add several in a row or just a few at a time depending on how long each is.
As with all the other information you add to your essay, make sure the quotes are relevant. The quotes you use should support your arguments or provide evidence of your thesis.
Quotes such as these show you have taken into account the perspectives and opinions of others. These people are well-versed in the subject you're writing on and can add considerable length to your paper. Be sure to quote from multiple sources.
7. Use Your Rubric
A rubric is a marking scheme that your teacher usually hands out with the essay question. A rubric breaks the essay into sections like Introduction, Details, Examples, and Conclusion.
The rubric is a roadmap for your essay and will assist you on how to properly structure your essay. It's an easy way to match your essay and grading scale.
It's also an easy essay extender to add length to an essay. If you're assigned more marks for one part of the essay, this is a clue that you can add words to it.
8. Paragraph Length
Sometimes when your essay is shorter than you'd like, it's because your paragraphs are too brief. One paragraph, according to MLA and APA guidelines, should amount to anywhere between 300 words and 1,000 words.
The best paragraphs you will write are the ones that explain a central idea in full, but succinctly. Paragraphs that are too short indicate that you may not have developed your ideas fully.
Therefore, to write a longer essay, try using one paragraph to explain a single idea. This will act as an essay extender and is better than having several ideas in one paragraph.
9. Don't forget your conclusion
Just as your essay needs an introduction, it also has to have a conclusion. Start by putting together a paragraph that summarizes your paper. You can reference one or two of the main points to make sure that the audience remembers them.
Restate your thesis statement and provide the implications of your essay for future research topics or communities. You can also include a second paragraph explaning how your can apply your thesis statement outside of your paper as a final point.
Writing and improving your conclusion this way can make an essay longer while making it better.
As you can see, getting to the required word limit or number of pages you desire doesn't have to be stressful. Consistent practice and patience is what will make your essay longer.
To summarize, make sure you research your topic well. That way you'll have lots of material to work with. Include an introduction and conclusion. Use examples to support your points. Pay attention to the length of your paragraphs as well.
If you struggle with making your essay longer and better, use the tips in this article and don't worry. You will see results and make progress.
Frequently asked questions
How many marks do you lose for going under word Count?
You'll have your mark reduced 10% if you're 10% over or under the word limit. After you've worked so hard on an essay, the last thing you want to do is lose marks over something you can control.
What are transitions in an essay?
In any text, transition words and phrases (also called linking words, connecting words, or transitional words) are used to link different ideas together. The reader is encouraged to follow your arguments by explaining relationships between different sentences or parts of a sentence.
How do you expand a paper?
Elaborate. When you're trying to explain something, nothing is more poignant than providing an example.
Counter Arguments. View your reader in multiple ways by offering them multiple perspectives.
Details
Broader Conclusions
How can I get more words?
Keep reading
Thesaurus and dictionary
Play word games
Use flashcards
Subscribe to our "word of the day" feeds.
Use mnemonics
Practice putting words into conversation.
How do you elongate a sentence?
The simple way to fix short sentences and their choppy nature is to combine sentences into longer ones. Use coordinating conjunctions (or, nor, but, or, yet, so) to avoid strings of brief, vaguely related sentences. Subtending conjunctions (after, since, whereas, since..).
What is the easiest way to extend an essay?
You should include everything in the rubric.
Get stuck on transitional phrases.
Decide your numbers
Ditch the contractions
Use numerous examples
Add quotes
Become very descriptive about everything.
Make your header longer.
How do you inflate an essay?
Prepare a Plan
Prepare a Few Quotes.
Find Relevant Examples
Introduce transition words and phrases.
2) Structure Your Paragraphs
Use more words than necessary.
What you should know more about.
Reread Your Prompt
How do you fake a word count?
How do I make my paragraph better?
Start your topic sentence with a single sentence.
Through the middle sentences.
Don't forget to put your last sentence in your last paragraph.
Start a new paragraph when you know when.
Use transition words
How do you extend words in an essay?
Add Examples. Take a look through your essay and see where you have used an example to make a point.
Address Different Viewpoints
Clarify Statements
Find Additional Sources
Use Quotations
Reworking the Introduction and Conclusion.
Page Count
How do I lengthen my introduction?
The introduction of an essay is usually short, but you can lengthen your introduction by providing a brief history of what you are writing about. Make sure you touched every point you had discussed in your body but in summary form when you ended.
How can I make my essay sound smarter?
Give yourself something specific and persuasive.
Utilize Simple Language
Simple sentences and paragraphs should be written.
Eliminating repetitive or fluffy words.
Avoid Rambling
Edit and Do & Do Painstakingly.
Slang and clichés should be avoided.
Make Smart Transitions
How do you count 300 words in an essay?
The first step: Write down the words for each line.
Two steps: Count the lines per page.
Step 3: Multiply
As you already know the number of words per page, divide 176 by the total pages of your composition/essay.
How many pages is 1000 words?
For essays, the most common format required is double-spaced, font type Times New Roman, and font size 12pt. Putting that in mind, 1,000 typed words are about four pages.