How long is an essay? The length of your article is determined by several factors. These include level of education, course of study, departmental guidelines, and tutor's requirements.
Compared to a research paper or dissertation, an essay is a shorter piece of writing. This article provides general guidelines for the length of different types of essays.
Since there are several essay types, it is crucial to understand the length required of your assignment. On average, an essay should be at least 700 to 1,200 words. It shouldn't be too long or too short.
Usually, when an instructor hands out a project, the number of pages to be written will be given alongside. The instructor will often give the word count for the assignment, which will be more helpful than just telling the number of pages. This will mostly be a range (e.g., 500-800 words).
Most important in writing an essay is to prioritize quality over quantity. The focus should be on making a solid argument about the subject rather than hitting the specified word count. However, writing an essay according to the specified length is possible without compromising quality.
The specified length of your essay gives you a sense of how much information and complexity you can fit into the given space. This will determine how you outline your ideas and structure your argument.
The time needed for editing and proofreading also varies by the length of the essay.
A few tips to keep in mind when writing an essay include:
An essay should have a minimum of three paragraphs. The paragraphs should contain the introduction, body, and conclusion, respectively.
For an introductory paper, a five-paragraph structure is typical.
The conclusion and introduction paragraphs are generally shorter.
Each central idea should occupy a separate body paragraph.
There is a standard essay length for most high school, college, graduate, and professional schools. Although it is usually difficult to determine the length of an essay by words, working within the specified range is generally good. The following guidelines will help you determine how long your essay should be.
1. High School Essay
The recommended word count for a high school essay is 300 to 1000 words. It may vary, but you'll often need to write a 5-paragraph essay that contains an introduction, three body paragraphs, and a conclusion.
2. College admission essay
College admissions essays are much shorter than any other. They range from 200 to 650 words and contain a few paragraphs that express your motivations and interests.
3. Undergraduate college essay
The length of undergraduate essays varies depending on the institution, course of study, and course levels.
However, no matter the length, every undergraduate college essay must include the following:
Introduction
Body (containing the subject arguments)
Conclusion
The word count of a typical undergraduate essay ranges from 1500 to 5000 words.
4. Graduate school admission essay
A typical graduate admission essay contains about 500–1000 words detailing your statement of purpose and highlighting some of your academic achievements.
5. Graduate school essay
Graduate school essays are usually more detailed and comprehensive, which means they tend to be longer. A typical graduate school essay ranges from 2500 to 6000 words.
First, you need to decide how many words your essay requires. Afterward, you can break it down into paragraphs. A short piece of 600-800 words will require that each section contains 100-150 words.
The introduction is one of the essential parts of an essay. The introduction is usually the same length as the conclusion and is shorter than the body. It should be just one paragraph and should match the length of the essay. For example, an essay with a length of 500 words would have an introduction of about 100 words.
The essay's main body is usually the longest part and should take up the most space. It would be best to put each argument and idea in a separate paragraph. The paragraphs in the main body should be roughly the same length.
The conclusion of the essay is often a single paragraph. It should sum up the main points in a convincing way.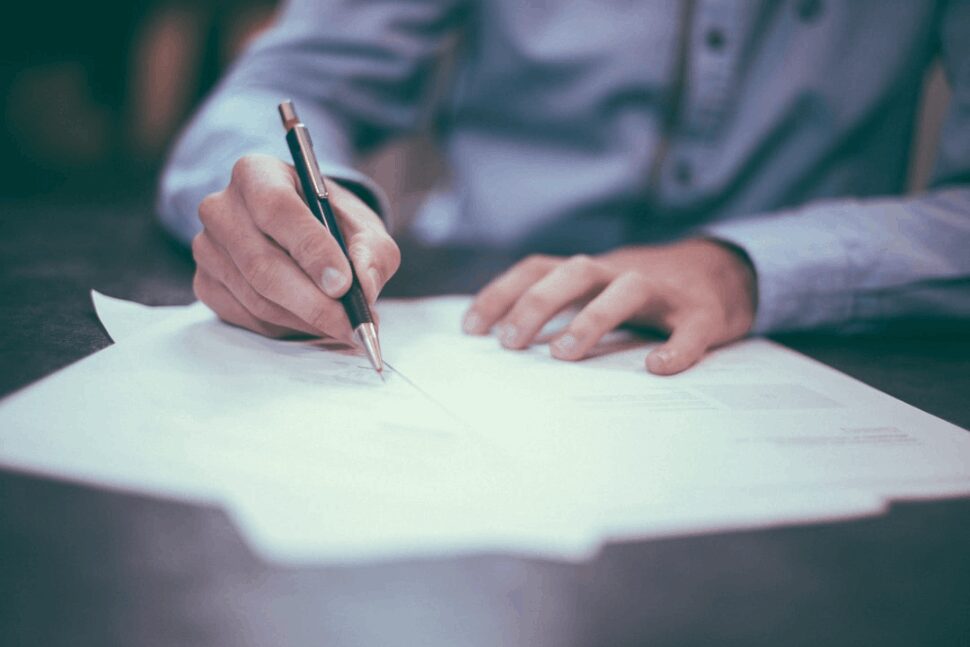 Writing your essay according to the specified length is essential, especially when your instructor recommends it. However, the length of your essay should not compromise its quality.
Creativity and originality are crucial factors in writing a well-structured essay, but it's also vital that your essay is well-written.
Essay length can vary depending on the requirements of the forum you are submitting your work to. If the length is not specified, the specifications in this article should help you determine the length.
Frequently asked questions
Is 12 sentences too long for a paragraph?
A paragraph usually has three sentences, although few of these sentences exceed ten. A well-structured paragraph usually requires three to six sentences in length. It is recommended that you use paragraphs of not more than 150 words in three to eight sentences.
How many pages is a 1000 word essay?
An essay format that is commonly required is double-spaced, font type Times New Roman, and font size 12pt. 1,000 typed words is about four pages.
How long should an essay be in a 1 hour exam?
I've seen exam essays vary from one sentence (I kid you not) to over 8 pages. For a degree-level exam essay, it typically includes 2 to 4 pages, but this is dependent on how long the handwriting is. 2 pages of relevant material should be written rather than 6 pages of repetition and irrelevance.
How many pages should an essay be?
One thousand words typically covers 2-3 pages. The most common assignments are. An essay that is single spaced will take up to two pages. If it is double-spaced, it might go up to four pages.
How long should you spend on a 3000 word essay?
In order to write 3,000 words, it will take anywhere between six and 24 hours depending on the topic. However, our tips will help you get it done in less than a day. Keep your head down and you may be able to meet the deadline or even produce an essay that you are proud of.
What is the proper length of an essay?
| Type of essay | Average word count range |
| --- | --- |
| High school essay | 300–1000 words |
| College admission essay | 200–650 words |
| Undergraduate college essay | 1500–5000 words |
| Graduate school admission essay | 500–1000 words |
How long is a 500 word essay?
An essay of 500 words will have one-sided or two-sided double-spaced pages. 500 words are required on a typical single-spaced page.
How long should a 7 paragraph essay be?
An essay that is 1,000 words averages six to seven paragraphs. An essay of 1,250 words has eight to nine paragraphs.
Can you write 3 pages in 2 hours?
The average writer typing on a keyboard takes 37.5 minutes and 1,3 hours for handwriting. Nevertheless, if the content is required to include in-depth research, links, citations, or graphics, such as for a blog article or high school essay, it can grow to five hours.
Can an essay be too long?
Essays can range from 250 to 650 words. It is rare to find a word limit higher than 650 (over one single-spaced page).
Is 400 words too long for a paragraph?
400 words in a new paragraph may be considered a bit long, but there is no definitive rule about the length of the paragraph. Some people agree that 150 to 175 words are ideal for a typical essay-type paragraph, while a blog post can have between 30 and 40 words.
How long is a 100 word essay?
The text of a 100-word essay will consist of 0.2 pages single-spaced or 0.4 pages double-spaced. An ordinary single-spaced page contains 500 words.
Can an essay be 3 pages long?
There are three pages for a 750-word essay if; the font style is Times New Roman; the width is 12; and the lines are double spaced. Our essay writer who writes college papers tells us that this is the standard format for a 3-page essay.
Is two pages enough for an essay?
The average length of school essays is around two pages. About 600-700 words are usually in it. Consequently, not too much space is left for creative thought in these two-page essay examples you may find. It is essential that you be able to describe your thoughts thoroughly and coherently.
Is 4 pages a long essay?
For high school students, one to five pages are sufficient. The essay should normally consist of 5 paragraphs and follow the standard essay model. Therefore, you will need to write a thesis, main body (3 sections), and conclusion. It is more important to focus on quality than quantity at the high school level.