Knowing how many words fit on a page might be handy when trying to outline an essay.
There are times when it is helpful to know how many words per page you are writing. While we can generally assume that one page is 500 words (single-spaced) or 250 words (double-spaced), this is a ballpark figure.
Several factors can influence the number of words that fit on a page. Examples of such elements include typeface, font size, spacing elements, margin spacing, and paragraph length.
As such, detailed knowledge of word-to-page conversion is necessary to answer how many words are found on a page.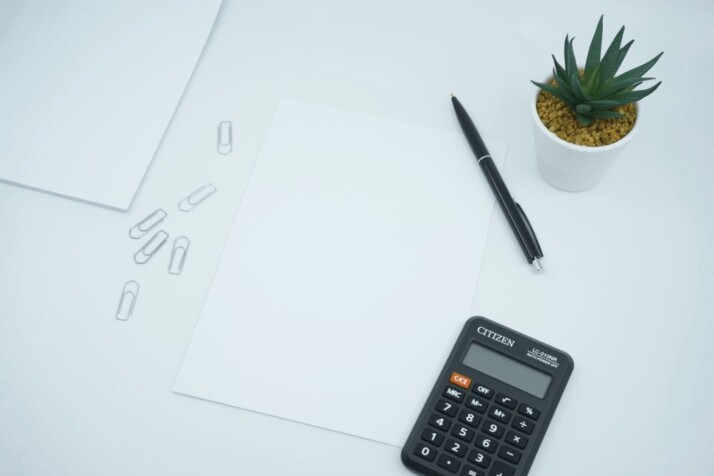 1. Find an Easier Way to Count
It's a big problem to determine the number of words that fit on a page. Most people have no idea how many terms can a single page contain.
The issue might make you nervous about reaching a specific word count while keeping your text on one page.
It can be time-consuming and frustrating to count words on a page manually. Indeed, you might be wondering if there must be a better way.
If you want to convert the number of words into several pages, it's a beautiful idea. You'll get a clearer view of how much work you will do and have done.
2. Use Words-to-Page Counters
You can find the correct number of words in a paper by converting from "words-to-page."
A word-to-page calculator makes calculating the number of words on a page more manageable. Use the "Words-per-page" option to determine how many terms you can fit into various pages.
The reason why it's recommended for you to use a words-to-page counter is that manually counting words might go difficult for you.
You can use any word count calculator in cases like this.
By entering the document file, you can estimate how many words are on the page. It will tell you how many are on it. It will also show you a list of the terms used on the page, including how often each word appears.
3. Determines Proper Font Style
Words per page calculators allow you to estimate more accurately if you are familiar with writing and what font style to use.
For pages with one-inch margins, Times New Roman font, and minimal spacing elements, 500 words are the best rule of thumb. For example, a 3-4 page double-spaced paper is 750 to 1000 words, and a 7-page double-spaced paper would be 1750 words.
A typical letter-size sheet with 1″ margins using a standard font like Times New Roman can hold 500 words. The same scenario would have 250 words for a half-page of text.
The 500 words, handwritten and single-spaced, make up two pages. As handwriting is twice as large as words typed in 12-point Arial or Times New Roman fonts, single-spaced handwritten pages will have double-spacing.
4. Helps Revise the Paper
Getting an estimate of how long your text should be will help you make some proper adjustments to your paper.
It can also help you determine how many minutes it would take for someone to read your essay. Counting the approximate number of words on a page will give you a sense of how many words you need to add. This is especially vital for reaching a specific word count.
It will also help you decide if you must set your page formatting to single-spaced or double-spaced.
The reading time for 500 words is approximately 2 minutes. In turn, a page of writing is about 500 words.
Double-spacing means that the letter page will appear as the size of the typed page and noticeably longer. The reading time for 1,500 words, double-spaced, is about 3 minutes. The reading time for ten pages is about 15 minutes. You can check your reading time by the time you take a break or by reading an article in your favorite online magazine.
5. Identifies Other Vital Factors
Words per page are determined by various factors, including font type, font size, spacing elements, margin space, and paragraph length.
Word count can vary according to font size, font type, margin size, and spacing elements (single/double space, blank lines, subheadings, graphics).
To outline a paper, you should know how many words fit on a page. That way, you can decide which font style, font size, margins, and subheadings to use.
The words per page calculator should estimate how many words you need to write per page. It will only become possible if you choose these three options.
On the other hand, it can help you estimate how many pages you've written if you only know how many words.
500 words equate to approximately 1.8 pages
750 Words equate to about 2.7 pages
1,000 words equate to about 3.7 pages
2,000 words equate to about 7.3 pages
2,500 words equate to about 9.1 pages
The number of words you need to fit per page depends on the type of paper, formatting, and other oddities. This is a standard to convert on, and it just might be different for you. Read your writing, find an easier way to count, and use your discretion. Have an app or a paragraph counter handy!
Using a word counter app is a super-easy way to determine word counts.
Remember these simple things to know how many words fit on a page.
Explore All
Long-form Articles