Any ideas on how to make a story longer?
Many new writers want to write long stories. Unfortunately. their stories keep coming out shorter than they would like. This is often because they summarize the story's action rather than developing scenes.
Over-exhausting a story's plot and dragging it out can be fun but incredibly frustrating to read.
If you want to write successful long stories, read many contemporary authors' stories and pay attention to how they're structured.
Making a list of scenes can help you analyze the stories. Then consider why each scene was included in the story and what is accomplished in that scene. The key to making a story longer requires the development of complex characters and raising the stakes in your story.
Complexity is not simply adding more unique details but addressing the challenges your characters face. For examle, how does this character get what they want or need?
Your protagonist should also have some goals, making it more interesting for the reader and audience. Let's take a look at how to structure scenes properly to yield longer stories.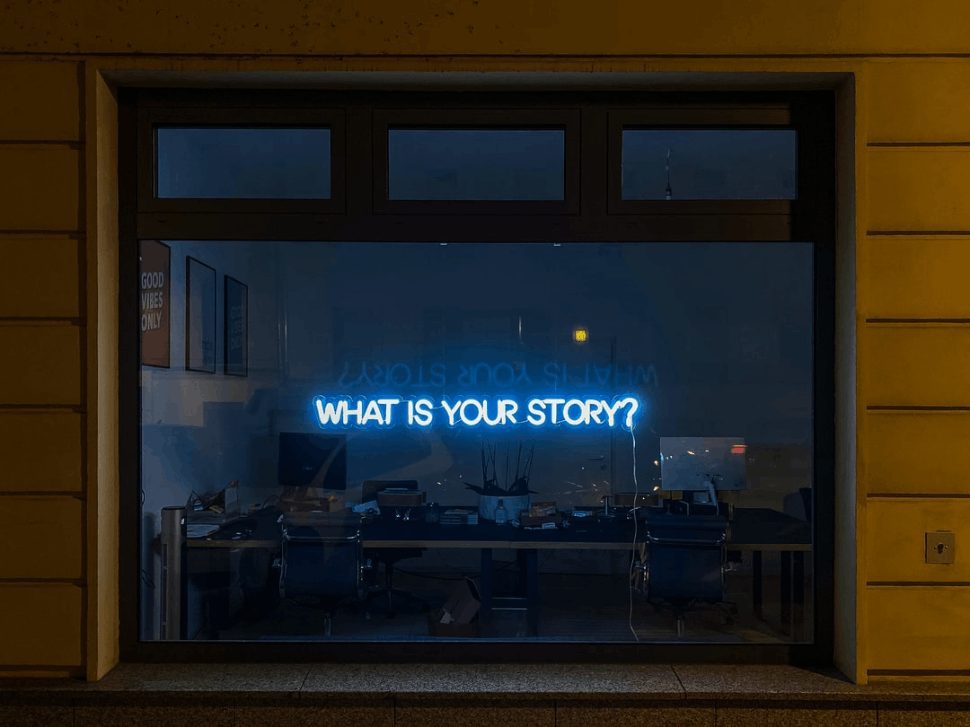 A scene is a story unit in more or less continuous space and time and has a specific cast of characters. It is told from a single point of view and has a mini-arc of change from beginning to end.
A scene card is a scene that takes place in our story. It can include either a major or minor scene, but it is the scene during the first part of your story.
Now that we've defined what a scene is, let's explain what a scene isn't.
A scene DOES NOT INCLUDE:
Extensive descriptions of the setting, characters, or weather
Characters contemplating or reflecting
Random occurrences that do not contribute to the overall story
Backstory info dumps with explanations of childhood, parents' lives, dramatic events from the past, or reasons why the character is doing whatever they're doing.
Some of these elements can be present in a scene, but they do not constitute a well-structured scene.
Making scenes longer isn't the answer if you can't come up with that many words. Each scene has its own length. That could be 100 words. It could be 3000 words. You distort the story if you try to make a scene longer or shorter than its natural length.
What should you do if you need more words than you have? The easy solution is to add another story thread. The main plot revolves around your main character (or lead pair if you're writing a romance).
If you want to add another story thread, write a one-sentence summary for the story. Then expand that to a one-paragraph summary before expanding it to a full page synopsis. Make certain that this story thread intersects with your main story thread at all times.
To build a full-length story, a few essential elements must be included. Fairy tales are a fantastic illustration that portrays a clear depiction of the elements of story writing. 
Fairy tales are universally accessible stories with obvious stakes, a well-structured plot, and memorable characters. If you're having trouble understanding how these elements function in context, looking for examples in fairy tales or fables will help.
A good story should include the following elements:
Premise
A premise establishes the setting, people, and events that your readers must know before you begin the story's plot. A premise is a geographical location, such as an elementary school or a hospital. It is also the basic expository information that your readers will need to know at the start of your novel.
The plot is the series of events that make up your story's action. A writer's understanding of plot aspects is critical. A storyline moves from an instigating incident and rising action to a climax. It could also spill over into falling action and resolution in chronological order.
Character
A plot cannot exist in a vacuum; it necessitates the participation and advancement of several characters. One of the most significant literary characteristics is character development
A writer's narrative begins with creating a significant character and minor characters. Character has an impact on your story's point of view, especially if you choose to tell it in first-person rather than third-person.
Each of your characters has a unique narrative to tell, and you decide how much to reveal to your readers. Secondary characters can help move the main plot and subplots along.
Prose: The sentence structure and word selections you use in your writing are important aspects of your story. Writing in the first-person narrator's voice or the more neutral voice of a third-person omniscient narrator will impact your prose. Decide carefully.
It is essential to know how to increase word count when writing dialogues. The main things on how to improve the word count when writing dialogues for fiction are:
To add words to the dialogue where there are none in the original story. For example, the actual story is too short by four paragraphs. The author includes a total of six paragraphs of dialogue. The author makes the dialogue longer by having more words in the paragraphs.
Another way of increasing dialogue words is to use an italic font. When you use italics for dialogue, it looks like a regular chapter, not like an actual part of the story. If italicized dialogue is used, it is easier to tell that this is dialogue and not part of the story.
The author can use more words in the dialogue by adding more adjectives, adverbs, and other descriptive words.
These are general tips on how to make a story longer. You can increase your word count by completing the following structural changes to your writing:
Pacing: Slow the story down.
Tension: You can add value to the tension by dragging it out and writing slow-motion moments. A time constraint, such as a ticking bomb or the impending arrival of guests, is also a helpful device.
Sentence length: You need variety in sentence length, but longer sentences will help you increase your word count.
Add adjectives and adverbs: Strengthen your descriptions by using strong nouns and verbs. Few adjectives and adverbs will undoubtedly increase your word count.
Make the following changes to your story:
Then, to increase your word count, you must make the following changes to your stories:
Scenes: If your story is short, you will most likely only have one scene. Determine what scene preceded and what followed. This will assist you in adding two scenes.
Backstory: This could be an opportunity to allude to backstory. A flashback is also an option.
Characters can be added: Is your character the only one? Perhaps he should call a friend to help him carry the corpse.
Include a setting description: This is what I usually leave out, but don't start writing a travel brochure just yet. Make sure that the details you provide are relevant to the story.
Add character description: This is an opportunity to flesh out your characters and add layers to them.
Add a subplot: Consider including a subplot if you're writing a long short story, such as 4000 or 7500 words.
Dialogue: Use dialogue to flesh out the backstory and reinforce motivation.
Dramatize events: This is where you can get into the events that shaped your characters or upset them. Make a note of it.
Experiment with emphasis, symbolism, and foreshadowing by adding layers.
Most of these will work for lengthening your story, but make sure you are not just adding words but value.
So, there you have it! These are the steps that should be taken to make your story longer. Don't keep the story in a single sentence, and don't use these steps as a crutch. Have faith in your writing skills and believe in your story.
It's a long road, but your journey to success will only begin once you put your best writing forward.
Frequently asked questions
What is good creative writing?
Good writers have a love for words – and the vocabulary to communicate it. The art of creative writing is all about using words effectively, whether it's bringing a story to life and transporting readers into another world or you're trying to convince them to use another brand of soap.
What are the 7 elements of a story?
Style
Plot
Literary Devices
Character. Because unless your reader feels something for the characters, they won't care what happens to them, and they wont read on.
Setting
Theme
Point of View
Who speaks first in the story?
When approaching a story from the narrator's perspective, the first person viewpoint uses the pronouns "I," "I", "we," and "us.". A storyteller in a first-person story is either the protagonist showing their experiences or a peripheral character telling their story.
What makes a good story plot?
A strong plot revolves around the interruption of a pattern, a turning point, or an action that raises a dramatic question that must be asked throughout the story. There is also plot A in this sentence.
What makes a story powerful?
Conflict and resolution are needed; tension and release; mystery and revelation are needed. Losses and losses, setbacks and comebacks, and peaks and valleys should be reported. Above all, a story should focus on people: their dreams and desires; love and hate; problems and passions.
What are the 5 characteristics of a short story?
Each great short story is a masterpiece if it combines these five elements: character, setting, conflict, plot and theme. The Classics of American Literature section of the College of Education uses one of these five key elements as the focal point for each of the five lessons on-line on the College's website.
What do you do if your book is too short?
Diagnose the Problem. If you want to add any scenes, create an editorial map and look at the novel's structure before adding any. You may discover your beginning is too short, or there isn't enough happening in the middle. If you're lucky, you may find the perfect place to add a scene and fix the problem.
How can I make my story longer?
You can create long Instagram Stories using the new feature by tapping the Your Story icon, the record button from the bottom-center, and press and hold the record for as long as you want – without worrying about the 15-second limit.
How do you make a good story?
Provide dramatic content to your story.
You may want to change the rhythm of your prose.
Create character-building that is memorable.
Use the main story sections to make them effective.
Subplots deepen your plot.
Make every line count.
(immersive setting)
What makes a story unique?
Characters (Name, job, hobby, goal) plot or sequence of events. Conflicts and challenges related to setting (time or place).
What are some good plot twists?
The Old Acquaintance. Make an old acquaintance that has left a character's past.
Unexpected Action
Weather Breaks
Antagonist Gain
Animal Cameo
Missing Item
Personal Artifact
The Unknown Fear. A character reveals a previously unknown fear or phobia.
How do you begin a story?
Action or dialog: The first step.
Ask a question
Action 3: Describe the environment.
Begin with background information.
The main character should introduce himself or herself in Strategy 5.
How do you write a 100 word story?
What makes a story boring?
Too many writers end up developing characters that get killed off too soon in the story. They also show us charms, objects, and other things we never see again. These factors, as well as a fascinating but ultimately irrelevant history, appear in boring stories.
How can I make a story in English?
Exposition. The story should begin with an explanation of the situation.
Rising action. Starts off with this.
Climax. What surprises me most is the storyline itself.
Falling action
Resolution