When you have multiple papers or exams, it can be challenging to think about how to make an essay longer. Students often use tricks such as increasing margins or making their font larger in cases of pinch.
While these tips can make pages longer, there are easier ways to write a long, high-quality essay. It doesn't have to be difficult to meet minimum word count or page counts – you can add length while adding clarity and depth.
Students attending college have been there. They're writing a paper and the deadline is approaching, but they haven't met the required word count or page length.
A paper's length is important to any good college paper. The professor sees that you are able to follow the instructions if you meet the size requirements for a paper.
Here are tips on how to make an essay longer, as the deadline approaches.
Add Supporting Evidence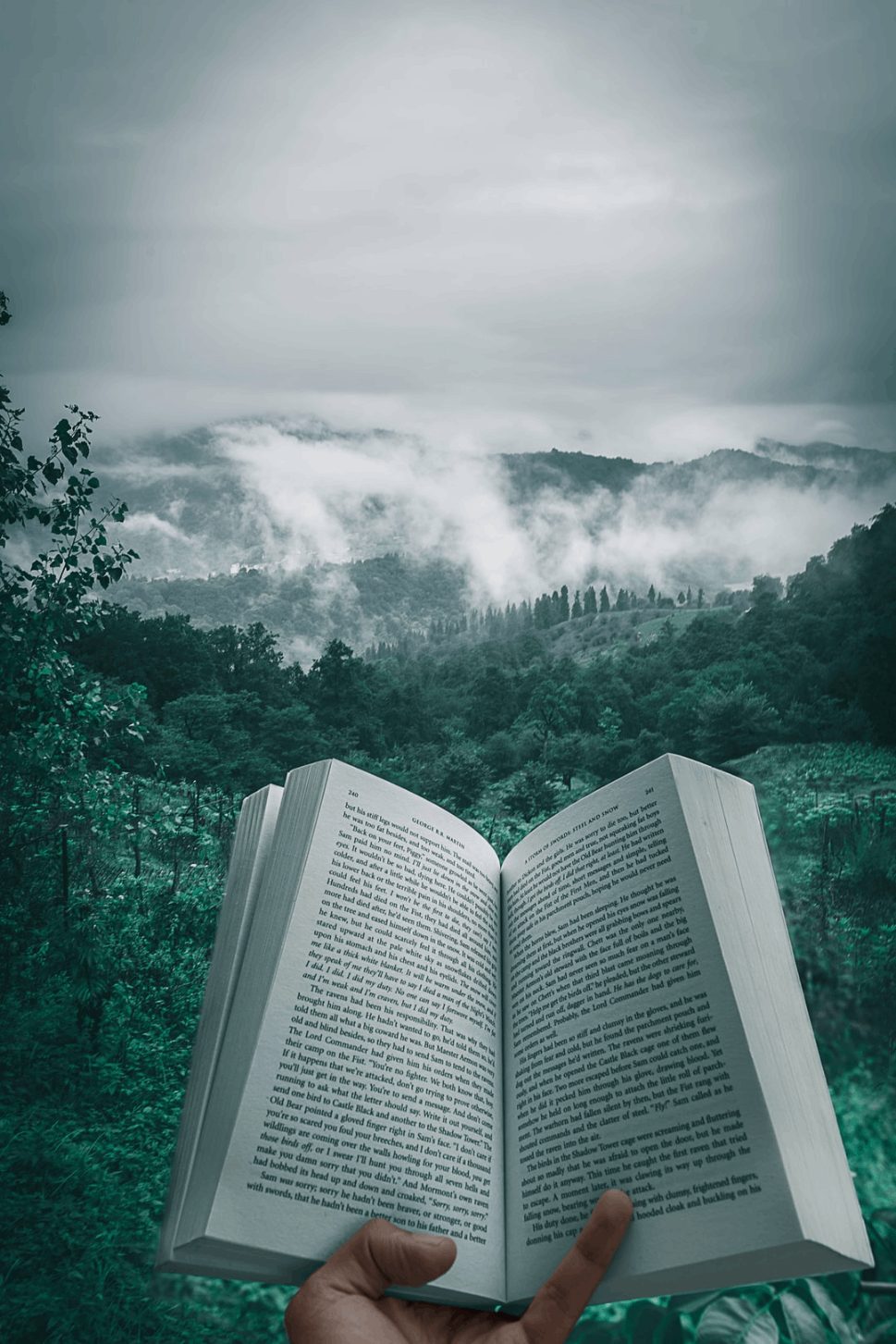 If you only offer evidence for your first claim, that may be a problem. In your essay, you should have more evidence than your first claim, and you be able to prove your next points too.
To make your essay longer, you can find information that supports your claim. Look for something that you can use for the rest of your essay in support of your arguments.
Look at the details and examples that you have presented in your essay. Add information that illustrates your claims.
An essay, Shakespeare quote, a poem, an alphabet or a map might offer some details. Look at the facts of these supporting materials. They can help show your readers that you are also knowledgeable about the topic at hand.
You should be certain your information is valid, and you should have proof for any claims that you make. Support your claims by adding evidence to why you are right. If you are wrong, then support that claim with opposing evidence.
The only source you can use to explain a point are reliable and peer-reviewed ones. Do some extra research on it and add examples to illustrate your point. This can not only extend your research paper, but also add depth to your ideas and provide them with a little additional support.
Use Transitional Words
You can have natural ways to increase your essay length through transitional words. These words intend to connect sentences or words with more sentences and words that will help lengthen your paper.
Using transitional words will help you solve your essay word count problems.
Transitional words will keep your reader informed of what to expect next in your essay. It will also help your reader understand the idea that you are trying to convey to them.
Try to use transition words that will assist your reader follow your lines of thought in the essay. You can also use these words when you are trying to make a point. These words can be useful when you try to add more to a topic. As a result, transition words will help you write clearer essays.
You will then notice that your essay has a smooth flow. Use words such as: as, and, however, so, and, as such etc. You can use these words to transition from one point to another. You can put as many transitional words as you want. If you do not know what transitional words to use, you can try to find some online, and see what works for you.
When reading your essay, ensure that the sentences and thoughts flow from one to the next.
Graders also consider this when marking an essay.
Insert Quotations
Use quotes that have meaning to you. They could be from a book, an artist, or a famous person.
You could also use quotes to highlight some of your own ideas. Be sure that it has meaning to you and express your point of view. This will help strengthen the argument you are making. It can also help support a theory or argument that you are presenting.
If you have a well-researched paper, it is likely that you have already included quotes. Quotes are an easy way to add something extra to your argument while also increasing your essay's word count.
Care to use some quotes on your essay. In some cases, if you do not use quotes sparingly and in the right way, your essay might look poorly written.
Your essay will grow because of this, but also shows that reliable sources agree with you and solidifies your arguments.
Create an Outline
An outline serves as a guide and the first part of writing an essay.
In this case, your outline could be your guideline. Make sure you understand the format of your paper before you begin writing. It is also a good idea to write down your thoughts before beginning.
Doing this will help to organize your thoughts and will lead to a more efficient and creative writing experience. This means doing the necessary research to understand what you are writing about. The more you know about what you are writing about, the easier it will be for you to make your essay longer.
If you take a second look, you may discover some areas that have been overlooked or neglected. It can also help you find any point you need to clarify further.
Take the opportunity to lengthen your writing.
You may also find larger paragraphs that can be broken down to introduce new ideas. Make sure you can expand your words by highlighting your ideas in supporting evidence.
As you write, your ideas develop. Which is why starting with an outline is highly recommended, so your writing has direction.
Write a Conclusion
Make sure that all of your key points have been summarized and that you have provided the reader with a solution to your arguments.
If necessary, you can use your conclusion to develop your ideas. It's the perfect time to summarize your introduction and essay body.
Make sure you write a strong conclusion. Doing so will help your Reader's Digest what they have read and break them down into shorter, valuable information.
In the event you have written your conclusion, it means that you have completed your essay.
Call a Friend
You can highlight any confusing points in your essay by having someone else look at it. Revision of any arguments that were unclear and addition of more information and supporting evidence will help readers understand your essay better.
Note that you are writing the essay as someone who is well-versed in the subject. Providing enough information to get the reader to understand your presentation is important.
Having someone check your essay gives you another set of eyes to correct it accordingly. Do not feel bad when someone recommends changes to your paper. It gives you the chance to lengthen your essay while keeping you from missing important details.
The majority of students struggle with writing their essay in 3-5 pages. So they resort to adding evidence, transitional words, quotations, and creating an outline to give their essays a little more depth.
A deadline of a few pages or words may seem like a challenge when it comes to reaching one's minimum page count. It is possible, however, with tricks such as increasing font size or line spacing.
Using these tips, you can add length to your research paper while also making it more excellent.
Frequently asked questions
How do we start an essay?
An opening hook should grab the reader's attention in this order:. Here is some background information you must know. Provide your main point or argument in your thesis statement.
How long does it take to write a 100 word essay?
A writer typing 500 words usually requires 2.5 minutes and 5 minutes for handwriting. The length of the blog article and high school essay may add up to 20 minutes if the content includes in-depth research, links, citations, or graphics.
How can I write a better essay?
Analyse the question
Define your argument
Ignore evidence, reasoning, and scholarship.
Develop a coherent essay.
Write clearly
Sources and evidence are helpful.
What does 200 words look like typed?
Using normal 1-inch margins, 12 pt, 0.4 pages per 200 words will result in 0.4 copies with single spacing or 0.8 pages double-spaced. Arial font and standard A4 (letter size) page size.
How can I write an essay in exams faster?
Use clear, concise sentences to establish the essay quickly. One-to-one introduction with a clear thesis statement and a preview of the points will simplify the paper's markup for the professor or TA. Make sure you include the key words from the question in your thesis statement.
What do 2000 words look like?
Answer: 2000 words equals 4 pages single spaced or 8 pages double spaced.
How do I make my essay longer?
Make sure everything you included in the rubric is included.
Let's get started with transitional phrases.
Make sure you have your numbers.
Ditch the contractions
Use numerous examples
Add quotes
Get really descriptive about everything.
Make your header longer.
How long does it take to write a 3000 word essay?
Write 300 words will take 1.3 hours for a writer typing on a keyboard and 2.5 hours for handwriting. Content that needs in-depth research, links, citations, or graphics such as a blog article or high school essay can go up to 10 hours.
How long does it take to write 5 pages?
An average writer who writes five pages will take about 1 hour to type on a keyboard and 2.1 hours to write in hand. However, if the content needs to include in-depth research, links, citations, or graphic elements, such as a blog article or high school essay, the length can potentially be extended to 8.3 hours.
How can I get more words?
Develop an interest in reading.
Dictionary and thesaurus
Play word games
Use flashcards
Subscribe to the "word of the day" feeds.
Use mnemonics
Use new words in conversation.
What does 250 words look like?
Answer: 250 words is 12 stadia or 14 strewn. In the case of a 250 word count, 0.5 pages would be single-spaced or 1.0 pages would double-span when using normal margins (1′′) and 12 pt. Using Times New Roman or Arial.
How do you fake a word count?
What does 100 word count look like?
100 words in an essay shall be either 0.2 pages single-spaced or 0.4 pages double-spaced.
How can I make a 200 word essay longer?
You can read the scoring rubric. "But I've already done it.".
Identify additional sources
Tell us what you want to say.
Include examples
Include statistical data
Insert illustrations
Write well-formatted paragraphs
Use transition words
How many pages is a 1000 words?
Typed words are most commonly required for essays, including double-spaced, Times New Roman font, and 12pt font sizes. 1,000 typed words could be about four pages.