Correcting errors in your writing can be frustrating if you don't know how to go about it. An excellent place to start is to figure out the errors. Correcting writing errors requires knowledge of grammar, punctuation, and sentence structure.
Common Mistakes in Writing
The main types of writing mistakes to correct include:
Grammatical mistakes (mistakes with verb tenses, preposition errors). The most common mistake writers make when writing an essay is to start a sentence with a prepositional phrase. This type of writing is acceptable in informal writing but should be avoided in formal writing.
Vocabulary mistakes (idiomatic phrase usage, incorrect vocabulary)
Mistakes in pronunciations (faults in basic pronunciations, words stressed in sentences, errors in rhythm and pitch). Another common mistake is mixing up or confusing words that sound similar or sound alike.
Writing errors (grammatical and spelling mistakes).
How to Correct Writing: The Steps Involved
Making corrections in writing is a crucial skill to learn. From a professional point of view, corrections help the author and editor catch any mistakes so that the content is improved.
This can save time in the editing process and make a publication-ready to print as soon as possible.
The steps involved in correcting a piece of writing vary depending on the nature of the paper. Corrections may be based on punctuation, missing letters, or inconsistent word usage.
Modifications would also include taking a few sentences or paragraphs and moving them around.
The first step of making corrections in your writing is to scan through the essay and look for grammar mistakes or typos. This often comes in identifying sentences with missing punctuation and words out of order.
Second, correct the grammar of the sentence. Once you have fixed the grammar, go on to the spelling and punctuation. Focus on fixing the sentence with simple words rather than adding words that are not necessary.
Next is to re-organize the sentences so that the sentence's meaning is more precise. The author's intent is evaluated along with the clarity of what kind of sentence is needed.
Techniques for Correcting Writing
As writers and editors, the correction process is a necessary one. The key to a well-written essay is nothing more than consistency across the piece. Even though consistency may seem somewhat obvious, it is an aspect that writers often overlook.
Correcting the text or image of a piece of writing and re-crafting the written material to be more compelling can be accomplished through editing. Editing is a process of revising and shaping text and images. Great writers have employed this methodology, and it can work for everyone.
An English writer can find difficulty in making corrections in writing when they do not use the many English language writing resources. Writers can use dictionaries, style guides or spell checkers, such as the Ink Free Tool. Alternatively, they can also show their projects to friends, fellow learners, and English language teachers.
Most evident is teacher correction. But is teacher correction effective? Everyone wants more out of the English they learn, but they don't know how to get there.
As an English language teacher or instructor, if your students work on their ideas, they will write quite a bit over a semester. As the course progresses, you will end up correcting practically everything.
Correcting writing is one of the most challenging aspects of teaching, but it is also the most important because students are learning to write! They will take what you tell them and try it on their own after class, which is invaluable to their growth as writers.
Group Writing is a great way to have students work together in a group to best learn from English writing errors. Adding a Group Writing unit to a class, with strategies for correction for each group, can lead to effective learning and teaching experience.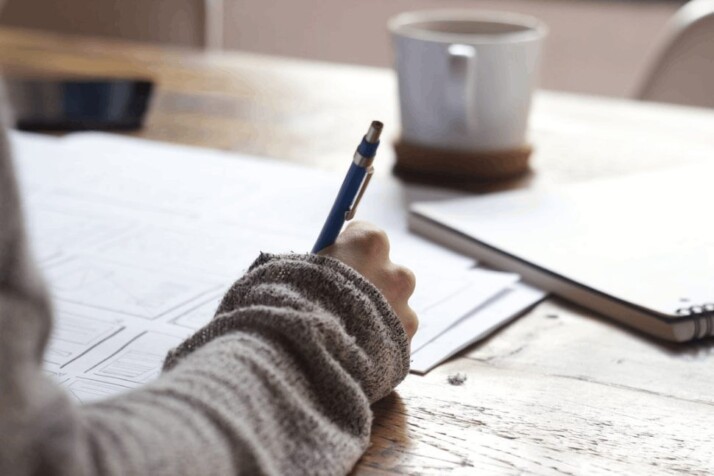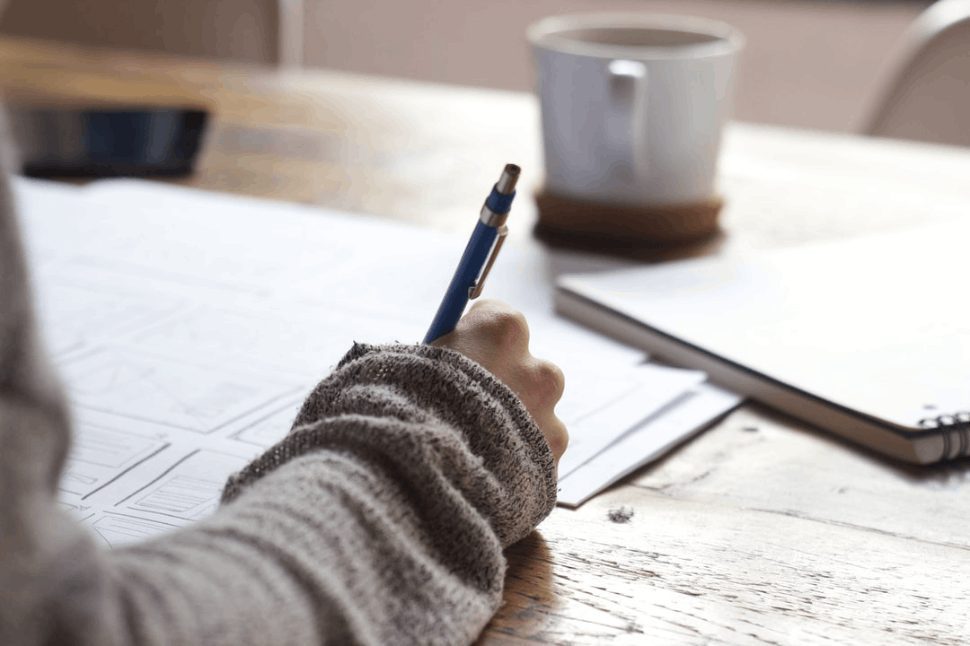 To Wrap Up
In general, making corrections in writing requires patience, knowledge, and effort of the person fixing the errors.
There are many strategies every writer can take advantage of to help prevent making mistakes. Some of the most common ones are correcting your spelling, fixing your grammar, writing what you intend to say, and reading your writing aloud.
Explore All
Sentence Correction Articles