Things can sometimes go inevitably wrong in businesses. Restaurant businesses are no exception. Things like service, price and quality of the food can dissatisfy customers. And when they do, a well-crafted apology letter can go a long way toward mending fences and preserving relationships. A verbal apology is usually the first step in addressing an issue. But writing a restaurant apology letter to customer for bad food or service can show customers that you truly value them.
In this article, we'll look at some tips and examples of restaurant apology letters to give you an idea for writing an effective apology. Keep these things in mind, and you can be sure that your restaurant apology letter will appease any disgruntled customer.
Tips for Writing an Effective Apology Letter
Admit the mistake
The first step you need to do when apologizing to your customer is to acknowledge your mistake. Admitting your mistake will show that you care about the customer and ensure that you get their full cooperation. It will also make the customer more receptive to what you have to say.
Avoid starting your apology with things like "Sorry if you felt" or "Sorry but." These tend to sound dismissive and may even harden the customer against you.
Explain what happened, don't make excuses.
This is a chance to prove you understand what had gone wrong and that your apology isn't superficial. Try to look at it from the customer's perspective and consider what decisions and actions led to the error.
An effective explanation shows that the mistake was neither intentional nor personal and is unlikely to occur again. It may be brief as long as it rebuilds trust and is transparent.
Express regret
You have to acknowledge that your mistakes affect your customers. Your customers want to know that you understand why they're upset and how your error prevented them from having a good experience. Be humble and show empathy when you apologize to customers.
Propose a resolution
Now it's time to propose a resolution for your customer. It can be in the form of a reimbursement for their meal, coupons, or monetary compensation. Whatever it may be, you should propose something that is acceptable to them.
Ask the customer for feedback.
Feedback from your customer will help you know which areas you can improve further. This will also make your customers feel that you value their opinions. And most importantly, it directs their dissatisfaction to internal feedback channels instead of ranting on social media.
Follow up when necessary.
Consider sending a follow-up message to ensure the customer is satisfied with the apology. You can inform them of the changes made since the original incident to prevent it from happening again.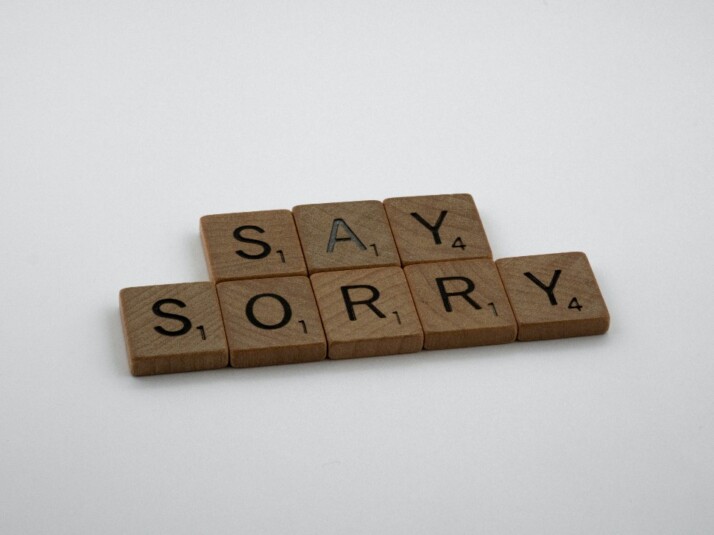 Apology Letter To Customer For Bad Food or Service Examples
General Restaurant Apology Letter
Dear [Customer Name],
We are sorry for the poor experience you had at our restaurant. Here at [Restaurant Name], we strive to provide excellent service and delicious food, and we are disappointed that we fell short in your case.
We would love another chance to serve you and make things right. Please get in touch with us to let us know when you will be coming in. We will ensure that your next dining experience with us is exceptional.
Sincerely,
The Management
For Poor Food Quality
Dear [Customer Name],
We are sorry for the poor food quality you experienced at our restaurant. We take great pride in the quality of our food. And our goal is to always provide our customers with the best possible dining experience.
Rest assured, we will work hard to correct the issue and ensure that it does not happen again. Please let us reimburse the cost of your meal to you.
We hope you will give us another chance to show you the quality of our food and service.
Sincerely,
Restaurant Management
For Poor Restaurant Service
Dear [Customer Name],
We have received your complaint about your recent dining experience at our restaurant. And we are sorry for the poor service you received at our restaurant. We know how frustrating it is to be poorly treated when you're trying to enjoy a meal. Please know that we want to do whatever we can to make it right.
If you want to speak with our manager about this, please call us at [Contact Number]. We will also refund your meal if you are not satisfied.
Thank you for giving us a chance to correct our mistake. We hope you will give us another opportunity in the future.
Kind Regards,
[Signature]
Conclusion
It is always important for a restaurant to send out an apology letter whenever something goes wrong. This shows that the restaurant cares about its customers and is willing to take responsibility for its mistakes.
An apology letter to customer for bad food or service can go a long way in making sure customers feel valued and appreciated. It can also help to maintain their loyalty to the restaurant.
Explore All
Customer Letters Articles