Business emails are a vital part of communication in the modern workplace. They are used to communicate with colleagues, customers, and clients.
When writing a business email, it is important to remember to keep it professional and clear. There are a few rules when writing these emails. This article will teach you key tips to ensure you write compelling emails. It also includes a business email to customer sample you can use as your basis.
Let's start with a few basic concepts.
What is a Business Email?
A business email is sent to customers, clients, and other businesses to foster business opportunities. These emails use a formal and professional tone and often carry greater importance.
The main reason business emails exist is to separate personal communication efforts. Business emails represent the company and brand. Because of this, greater care must be taken when writing them.
A poorly-written business email will reflect poorly on the company it represents. Inversely, a well-written business email will not only leave a good impression of your brand. It will also get your recipient to act on your call to action, whether it's to subscribe to services, sign up, or buy products.
The Importance of Customer Business Emails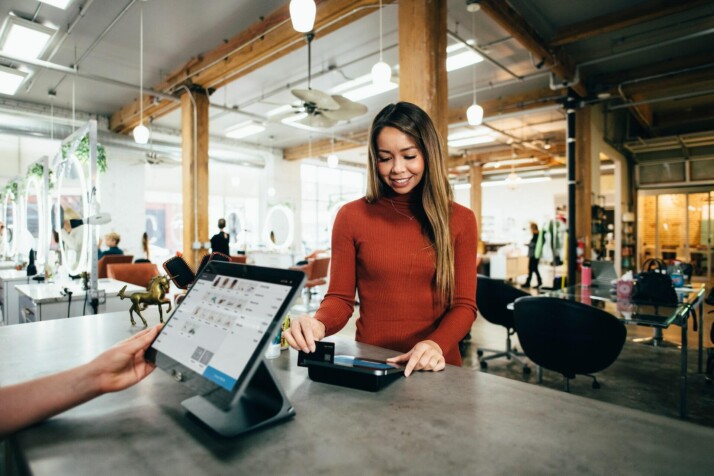 The main importance of business emails lies in how they create an official communication line for your business. It means the messages they carry coincide with the brand-approved voice.
This makes it easy for customers to differentiate typical emails from your brand. Business emails can also promote products and services and answer customer questions.
An official line of communication is especially important in the Digital Age because it prevents unscrupulous people from misrepresenting your brand. If you're writing a business email for a customer, here are a few things you must remember.
Tips for Writing a Customer Business Email
Keep Your Message Brief and Clear
Most customers are busy people. Even if your particular customer isn't, they aren't going to want to spend more time than necessary reading your email. Keeping things brief and clear ensures the clarity of your message. Get straight to the point and keep things brief.
Match Your Brand's Tone
Business emails must be carefully written because they represent your brand and company. It also follows that your email must match your brand tone.
Cohesion is important because it creates a sense of familiarity across all customer interactions with your brand. Moreover, a sense of cohesion creates trust among all customers. It's a way to assure them they're communicating through an official channel.
Avoid Using Jargon and Abbreviations
Never include jargon and abbreviations in your email. It's always best to stick with simple words because people will likely know them immediately.
Add Your Signature and Contact Information
Your signature and contact information assist your readers in connecting you with the channel they need to follow up on your email. It also shows your brand's professionalism.
Proofread Your Work
Finally, make sure to check your work for any errors. While spelling and grammatical errors may seem minor, they can hurt the credibility of your message and brand. Always proofread your work for errors and tone.
You can also check out these examples below.
Business Email to Customer Sample A
Dear customer,
Thank you for your recent purchase with us. We truly appreciate your business!
If you have any questions or concerns about your purchase, please don't hesitate to contact us. We're always happy to help our customers in any way we can.
Thanks again, and we hope to see you back soon!
Business Email to Customer Sample B
Hello [customer name],
Thank you for your recent purchase from our company. We appreciate your business. We hope you're happy with your purchase. If you have any questions or concerns, please contact us. We would be more than happy to assist you. Thank you again for choosing our company, and we look forward to doing business with you in the future.
Sincerely,
[Your Name]
In Summary
Business emails are a serious matter because they serve as a representation of your brand. They are a way to nurture customer relationships and improve brand awareness.
As such, you must observe a few things if you want to represent your brand properly. Remember these simple but crucial tips. We hope you find a business email to customer sample that matches your case-use.
Don't forget that forming good habits is at the core of successful writing.
Explore All
Customer Letters Articles