Every business strives to satisfy customers consistently, but it is not always possible to grant every request. It is challenging to refuse your customers without upsetting or disappointing them.
However, everyone involved in direct interactions with customers should be completely aware of how to say no pleasantly. This is necessary when a customer asks for something that is not readily available, unreasonable, or impossible to deliver. Writing a business sample refusal letter to customer can be challenging.
The image of your business is reflected in the way you say no to a customer. If you write a refusal letter poorly, it gives a bad picture of your business. A thoughtful rejection letter will help avert any damage to your reputation.
Keeping your tone upbeat and kind in the letter makes your customer feel valued. In this guide, we outline some sample refusal letters to customers you can use to write a pleasant letter.
How to Write A Refusal Letter to Customers
The key to writing a business sample rejection letter for customers is to project the rejection in a positive light. Tell them "no" but in a pleasant manner.
The guidelines highlighted below will guide you in drafting an ideal customer rejection letter.
1. Display empathy
Your customers won't always be right or make valid suggestions. Still, you must learn to be sympathetic to their demands and perhaps provide a temporary solution to appease them. Give them a clear message if you can't offer a solution; don't give them false hope.
Begin by expressing gratitude to your clients for contacting you and discussing their issues. Even if the customer's request is wholly unrelated to your product or service, you should apologize for being unable to assist them. Customers need to know that you are aware of their situation. It will reduce their anxiety and any unneeded tension or hostility.
2. Clearly explain the situation.
No matter how busy you are, don't forget to explain everything to your customers in the rejection letter. Customers must understand you're paying attention to their worries. They will become angry and dissatisfied if you tell them "No" without giving them an explanation. But if you give them a thorough answer, you'll alleviate their worries.
3. Offer your customers alternatives.
Whenever you find yourself in a situation where your customer have requests you cannot fulfill, always make sure you provide alternative solutions. Once you've identified their problems, don't forget to inform them of the measures you're prepared to take to address their needs.
4. Always follow up
Each customer deserves to be followed up. You must contact the consumer after declining their request. Follow up on the development of the alternative you suggested since your customers had preferred a particular method of assistance from you. Still, you offered to help them with a different approach.
5. Always request customer feedback.
Customer feedback is essential for business growth, no matter what type of business you run. It provides insights into how your customers feel about your goods and services. One of the most effective approaches to determine how your consumers feel after a rejection is by customer satisfaction rating. This helps you evaluate your business and fix whatever the problem might be.
Business Sample Refusal Letter to Customer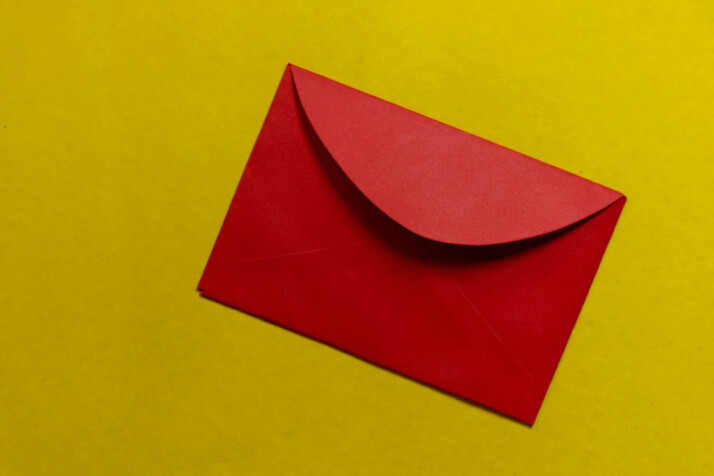 Sample 1
Hello [Customer name]
I appreciate you taking the time to get in touch with me and showing interest in our business. We are deeply grateful that you have chosen to use our services.
Sadly, we cannot satisfy your request [clearly explain the situation].
You precisely match our business principles and objectives, so we will get in touch if circumstances alter.
When the time is right, we would be eager to collaborate.
Please don't hesitate to contact me if you have any additional inquiries.
Sincerely
[Your name]
Sample 2
Hello [Customer name]
Thank you for taking the time to inform us about this feature. It certainly sounds intriguing. I am sorry, but we do not intend to incorporate X into our product.
Could you describe your objective and the strategy you intended to employ to use this feature to achieve your objective? I can use it to see if there are other ways for you to accomplish the same thing.
Regards,
[Your name]
Sample 3
Hello [Customer's name]
We appreciate you picking [Business name]. We're glad to have you on board and are pleased that you've chosen to purchase our goods.
Unfortunately, we cannot accommodate your request for a discount. Our service provides better value for your money, and making an exception would also be unjust to our other clients.
However, we occasionally conduct discounts. You may find them on our website at [Add a link] or sign up for our monthly newsletter to stay informed about these.
Please let me know if you want us to add your email to our mailing list.
Best wishes,
[Your name]
Final Words
Maintaining a professional relationship with your customers is crucial to your business's success. You must learn to refuse your customers' demands sometimes. The best refusal letters display empathy, explain the situation to the customer and offer them alternatives.
Use the business sample refusal letter to customer is this guide to craft a pleasant letter.
Explore All
Customer Letters Articles