Imagine entering a place and being greeted with a frown. No one seemed to have noticed you; they all went about their business.
You most certainly left with a negative opinion of the people you encountered there. And you'll be hesitant to visit that location in the future. This is how customer service works.
Making a great connection with potential customers requires a solid first impression. Customer service greeting message for customers is essential to the overall success of your business.
Your initial customer interaction should be a greeting message welcoming them to your establishment. A greeting is a terrific way to engage with customers, and help them understand what to do next to utilize your services successfully.
Customers will feel loved, valued, and cared for when they receive a warm, individualized and sincere greeting message from you. Such a message will make them feel at ease and help them become familiar with your business.
This guide discusses how to write a great welcome message to your customers.
How to Approach A Greeting Message
Greeting messages are the first branded interaction you have with customers that will help them form an opinion of your company. It is, therefore, important not to mess it up as it goes a long way in retaining the customer.
Consequently, it would be best if you took your time to send the best greeting message to your customers. Here are some guidelines to follow when writing an ideal greeting message:
Be lovely, and express excitement about meeting them and doing business with them.
Nobody wants to speak to a robot, introduce yourself and interact with your customers like you would a friend.
Make them feel valued, and appreciated.
Tell them what to anticipate from your brand moving forward.
Include a prompt encouraging them to test your product or service.
Highlight the value of your company, this way; you reassure your customers that choosing to work with you was the right choice.
Make your message as brief as you can. Remove any repetition that isn't essential, and make sure the greeting message doesn't take too long to read.
Use a clear call to action.
Customer Service Greeting Message for Customers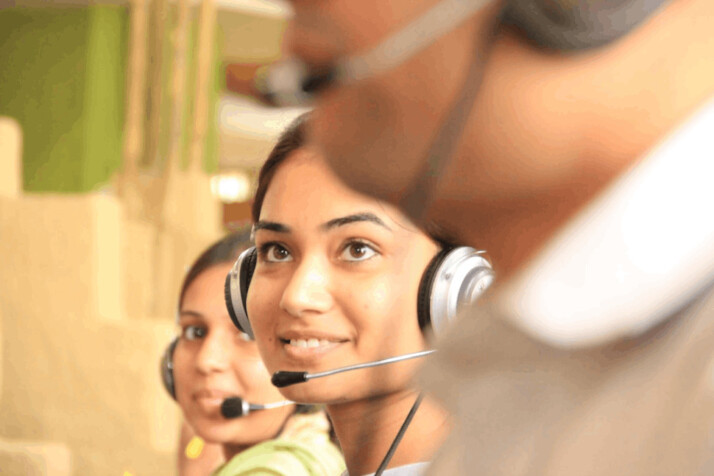 Hello! We are happy you are here. We appreciate you choosing us. Now that you are one of our most valued customers, you will be the first to learn about our newest releases and top goods. Feel free to message us on any of our social media accounts. We are here for you.
Hello! Here at [Insert Company Name], welcome. We're pleased that you have joined our over 2 million content customers.
We wouldn't be here without our customers. We're glad you're here. Feel free to browse our website in your spare time. You will see anything you want; we guarantee it!
Welcome to [Insert company name]; Joining is free. Thanks to our program, you may access our exclusive sales, receive the best prices, and get the juiciest scoops. You're going to love this!
We extend a warm greeting to you! We appreciate your support and your confidence in us.
Bravo! I'm happy to have you! We appreciate your contribution to our distinctive brand and are glad to have you join us.
Warmest regards to you! Enjoy the best of these products' exquisite designs.
Your unwavering support is the reason we are still here. Welcome to this global family, and thanks for your support.
We value every penny you spend on our products. We appreciate your faith in this company. Our goal is to fulfill your demands. Welcome!
Special Customer Service Greeting Message for Customers
Hi! You're messaging us for the first time, as we can see. Greetings from [Insert company name]. Please view our most popular themes or contact us with your needs. We are prepared to assist.
Hi there! Greetings from [Insert your name], and welcome to [Insert company name]. If you need anything, let me know.
Greetings from [Insert company name], Your videos can now be shared and stored in the cloud.
We are grateful that you considered us when looking for quality software. Welcome to the team!
You are welcome to [Insert company name]. We appreciate you joining the many people who are passionate about preserving wildlife. A hero you are!
Thank you, [Name of Client]. It's great to have you here. Utilize the free tools on this website to get started.
Customer Service Email Greeting Messages
You can also use an email template to send greeting messages but remember the aim is to keep it sweet and simple.
Subject: Welcome to [business name]
Dear [name],
We are overjoyed to welcome you to our community. To keep you informed of all the most recent and exciting news, we will continue to send you emails (until you want to unsubscribe!).
Joining our communities on other platforms is also possible! You may find a ton of our social media accounts here:
[Profiles on social media]
We'll talk soon.
Conclusion
Building strong ties with customers is essential for your business to succeed. The impression you create on customers at first contact can greatly impact how they perceive you. Offer exemplary customer service from when a customer contacts your business to when they make a purchase.
Remember that your language significantly impacts your customer's perceptions. You can build a brand that stands apart from the competition through excellent customer service. By using some of the customer service messages above, you'll welcome your new customers in the most courteous way!
Explore All
Customer Letters Articles