Customers feel special, appreciated, and loved when you send a customer Thanksgiving message.
Thanksgiving is all about gratitude. Customers that have been loyal to your brand deserve some appreciation. What better time to say thanks than the time of year when most eat, spend time with their families, and remember their origins!
Send your deserving customers some Thanksgiving cheer by sending them these Thanksgiving wishes.
Wonderful Thanksgiving Message to Esteemed Customers
These thanksgiving notes are unique and thoughtfully handcrafted with words to express gratitude for your client's support and loyalty throughout the year.
We consider having you among our clientele a great blessing and privilege. We hope you have a wonderful day with your loved ones this Thanksgiving.
We're grateful to have supportive customers like you every day, not just on Thanksgiving. Best regards on this Thanksgiving.
Sending warm wishes to all of our customers this Thanksgiving. I hope that you and your loved ones have a wonderful Thanksgiving.
On this Thanksgiving, we want you to know how thankful we are that God has given us such wonderful customers as yourself. Thankful wishes to you this Thanksgiving.
Counting you twice as a distinguished customer is how we celebrate Thanksgiving. Best regards on this Thanksgiving.
Thanksgiving Note of Gratitude to Clients
Sending thank-you notes on Thanksgiving is a tradition that can enhance the positive interaction between you and your clients. Feel free to break the mold by sharing your thoughts and gratitude.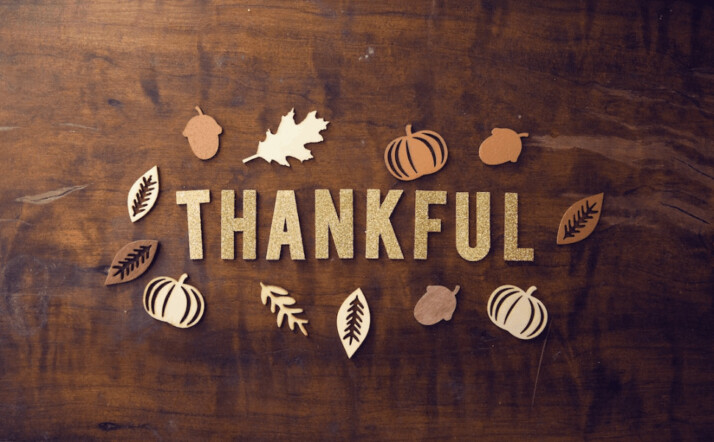 This Thanksgiving, we'd like to express our gratitude for the opportunity to serve you, our valued customers.
Happy Thanksgiving to all of our business partners, and thank you for the privilege of working with you!
Our achievements as a team are unparalleled. We appreciate the chance to work with you so frequently. Best wishes for a wonderful Thanksgiving!
You are more than a customer; you are a valued member of our extended team. I hope you have a wonderful Thanksgiving.
Thank you so much for trusting us with your business and being part of our incredible journey to the top. Best wishes for a happy and healthy Thanksgiving!
Heartfelt Warm Thanksgiving Messages to Customers
Warm thanksgiving messages are an essential way of communicating to your clients that you appreciate the business and value the relationship. Here are some samples that you may adapt and customize.
Here's a huge thank you for being such an excellent and motivational customer. I hope you have a wonderful Thanksgiving!
"We have confronted many obstacles together, and we have experienced numerous successes with each other. To you and yours, Happy Thanksgiving!
It's been a privilege to have you as a customer, and we appreciate your business very much. I hope you have a wonderful Thanksgiving!
You are so exceptional and motivational that whenever we imagine the ideal client, you immediately come to mind. Wishing you and yours a great Thanksgiving.
Customer Thanksgiving Message Using INK
If it's the first time you or your company is sending out thank-you notes, this INK template should inspire you. These messages can be personalized to your business, clients, or both!
Dear Client,
We are grateful to have you as our valued customer. We hope you have a wonderful Thanksgiving holiday!
Sincerely,
[Your Company Name]
Conclusion
Sending a customer thanksgiving message can be a helpful way to keep the lines of communication formal. It's also an excellent opportunity to thank your clients for their continued support. With more and more brands moving towards gratitude marketing, a Thanksgiving message is always a good idea!
Explore All
Customer Letters Articles