Learning how to write email to customer benefits the company in many ways. First, it makes the customer happy, which is a must if you're in business.
Second, it puts the company in a position to offer personalized service. And lastly, email writing is key to building a marketing automation system.
We have all had positive and negative customer service encounters at some point. These experiences leave an indelible mark on our minds and color how we think of the company forever.
But what makes a positive email for customer service? To help you get started, this article provides some useful hints on how to write customer service emails.
10 Guidelines on How to Write Email to Customer
Here are some guidelines and samples to help you perfect your customer service emails:
1. Give It a Human Touch
Customer service suffers when people are made to feel like they're having a conversation with a robot. Despite the popularity of AI chatbots, a survey found that 79% preferred human interaction when resolving customer support issues.
Despite the growing prevalence of automation in customer care, each email should have the personality of a natural person.
Customer care emails should be written with the same warmth, friendliness, and empathy as a face-to-face conversation.
Use the customer's name; this demonstrates that you recognize them as unique individuals whose concerns merit your attention.
Put your customer at ease and establish a sense of camaraderie by using emojis sometimes.
2. Solution(s) First, Then Material(s)
Many customer service issues can be handled with minimal intervention if you direct the consumer to the appropriate self-help video or document.
How-to tutorials are a great method to help your users, and videos make it simple. Making instructional, introductory, or explanatory videos using an online video editor could be convenient.
But what should you do when a client asks for your assistance? Do you send them straight to the Frequently Asked Questions page? It's impolite to send them running when they've come to you for help.
3. Refrain From Using Commanding Language
Refrain from using commanding language and instead focus on a more optimistic tone.
Words like "do this" and "do that" are examples of imperatives. Many customer support representatives come across as unpleasant and self-righteous in many of the emails they send.
It is crucial to avoid coming across as preachy or harsh when communicating with customers via writing.
4. Maintain a Minimal Complexity
Emails from customer support departments frequently take on the format of how-to guides. Your customers will not appreciate these if they are looking for a simple solution to their problem.
Think about how your email will benefit the customer before you start writing it.
Writing "We will get back to you as soon as we can" is among the most popular customer care emails. The client has requested urgent assistance and is anticipating hearing from you soon. "As soon as we can" raise doubts in the reader's mind as to whether there is a solution.
The goal of good customer service is to make the customers happy. There should be an air of self-assurance and optimism about every communication. You must ensure your clientele that they are in capable hands. So let them know you have a plan and a solution.
5. Fix an Estimated Wait Time for a Response
If you still can't make that date, it's best to be upfront with the consumer about it. Tell them you are working on it and when they might expect a reply from you.
Ensure your response times are fast. Customers may become irritated if they have to wait too long for service. According to a study, businesses lost 75% of their clients owing to excessive waiting periods.
If you have yet to find a solution within that time, be sure to update the customer on your progress. Then, provide an estimated time frame for a fix.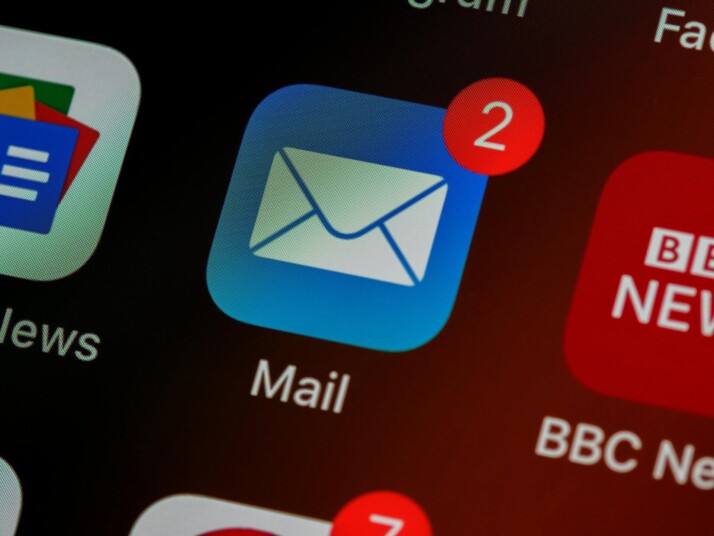 6. Make Reading Easy
You may have observed that many consumer emails involve more than one question. You don't make it easy for customers when you email your response in a long paragraph. As a result, customers may become discouraged and stop reading altogether. The simplest method is to separate your answer into logical chunks.
Use the bold formatting to establish subheadings and then order your response. You may also utilize italics if you want to draw attention to a specific part of your text.
7. Know When to Upsell
Selling to someone who has already bought from you is much simpler than trying to attract new buyers. In general, consumer response is higher for well-known brands and businesses.
In light of this, it's essential to balance providing helpful information and gently nudging them toward a purchase in your emails.
The consumer will divert from their issue if you insert a link to a product page in the middle of your email. They'll be tricked into clicking the link instead of reading the email that was sent to them to help them.
In customer service, draw the customers' focus on solving the problem first. After you have instructed them in the proper procedures, you may send them links to your marketing videos. Remember these golden rules:
Never try to upsell without fixing a customer problem
Never try to upsell to an unhappy consumer; it's not going to work well for you
8. Respond to Any Inquiries From Customers
In most circumstances, what a customer is looking for in an email are simple solutions to have their issue fixed. So you need to be polite, appreciate their time, offer clear solutions, and answer all of their questions in one go.
If you need additional time for whatever reason, then put that over to your customer. Don't ignore them or give them the impression that you didn't read their email.
9. Follow up Proactively
Providing outstanding service to customers continues long after the initial email is sent. It also includes follow-ups.
Unless an angry customer has barred you from reaching out, you should write a follow-up email to check in on them. Do this to see whether they have successfully solved the problem or have any more questions for you.
10. Express Regret When Appropriate
Making amends begins with admitting wrongdoing and expressing regret. If an angry customer approaches a team member, it is essential to listen to their concerns and provide an apology if appropriate.
If there is a problem, take responsibility for it and try to find a solution in your email. The ability to say things like:
"I get where you're coming from"
"I understand totally"
"I'm sorry you are facing this"
"I am sorry you are facing this" to an angry or upset customer can go a long way.
Wrapping Up
If you're looking for longer-term growth in your business, you must have a meaningful conversation with your customers.
You must learnhow to write email to customer that makes them feel validated. This feeling will likely motivate them to continue buying from you when they might otherwise have just shut you down.
Explore All
Customer Letters Articles