Making your customers feel valued and appreciated is a key part of a successful business. When you appreciate your customers, you can cultivate stronger relationships with infinite potential for long-term gains. And a sincere appreciation letter to valued customer can go a long way in helping establish customer loyalty.
We've got some great letter examples just for you in this article. Get some inspiration from these, and you'll be well on your way to creating heartfelt appreciation letters that your customers will love.
Why Customer Appreciation is Important
Customer appreciation is a vital aspect of running a successful business. Showing your customers that you value their patronage is essential to maintaining a good relationship with them.
There are many ways to show appreciation, such as offering discounts, sending thank you notes, or providing excellent customer service. Whatever method you choose, ensure that your customers know you are grateful for their business.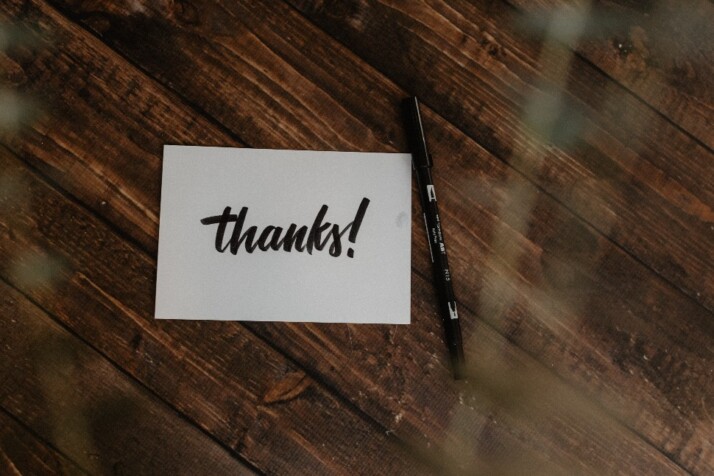 When To Send an Appreciation Letter To Customers
A big part of staying in business is going the extra mile and letting your customers know that you appreciate them. You can send your appreciation message through email or a physical letter. And some of the best times to send these are:
After a purchase
For a special holiday
When a customer makes a fast payment
As a year-end message of appreciation
Letter To Valued Customer Examples
After a purchase
Dear [Customer Name],
Thank you for shopping with us. We truly appreciate your business and are grateful for your support. We hope you enjoy your purchase, and please don't hesitate to contact us if you have questions or concerns.
Thank you again for choosing us. We look forward to serving your needs in the future.
Sincerely,
[Signature]
For fast payments
Dear [Customer Name],
Thank you for making the prompt payment on your invoice. We appreciate your efforts to keep your account current. If you have any questions about the billing process or your invoice, please don't hesitate to contact us.
Our sincerest thanks again for your prompt payment.
Sincerely,
[Your Name]
Year-end appreciation message
Hello [Customer Name],
As we close out another year, we want to let you know that we are grateful for your continued support. It's been our pleasure serving you, and we look forward to serving your future needs. Thank you for being a valuable part of our community.
We wish you all the best in the new year,
Best Regards,
[Signature]
General appreciation message
Dear [Customer Name],
Thank you for your purchase. We appreciate your business and are grateful for your support. If there is anything we can do to improve your experience, please don't hesitate to let us know.
Sincerely,
[Name of Company]
Quick Tips for Writing a Sincere Appreciation Letter to Customers
Address the customer by name
Start by addressing the customer directly by using their name. If you want your letter to be a bit more formal, start with "Dear [Name]." For a less formal letter, you can start with "Hi [name]."
Be specific with what you're thankful for in your letter. You can thank them for their support and business, a recent purchase, or a referral. Let them know you appreciate their loyalty if they have been a long-time customer. If they are new, tell them that you're thankful for their willingness to try your business.
Mention future interactions
Let them know you look forward to assisting with their future needs. You can also add a coupon to encourage them to make another purchase and have future interactions.
Use a personal sign-off
End your letter with a warm and friendly sign-off such as "All the best" or "Best Regards." Also, remember to include your name, title, and Signature.
Conclusion
Customer appreciation is an easy and effective way to solidify a customer relationship and develop lasting customer loyalty. Writing an appreciation letter to valued customer doesn't have to be complicated. The key is to keep your letter concise and sincere, so it will be well-received.
Explore All
Customer Letters Articles