Christmas – the most wonderful time of the year! What is there not to love about this period?
The carols, light decorations, family gatherings, gifts, and other festivities are so beautiful. Love, peace, and joy are what Christmas is all about. It is a time when people travel, and businesses close for the year, making our already busy lives even busier.
But is there a better time to let your consumers know that you care about them than Christmas? A merry Christmas message to my customer is an awesome way to let your customers know that you're thinking about them.
Building solid, long-lasting relationships with customers is essential in every business. A business relationship is maintained through effective communication and rapport. Christmas, therefore, is the ideal time to send your customers heartfelt holiday greetings to show them how much you value them.
This guide highlights some of the best merry Christmas messages you can send your customers.
Merry Christmas Messages to My Customer
Christmas is a season of increased sales and relationships for many businesses. Sending Christmas messages is a way that businesses can demonstrate their strong, enduring, and devoted care for their customers.
Here is a selection of the finest Christmas messages to make your customers jolly:
I hope your Christmas is as bright, happy, and merry as you make it for us. We appreciate you for being the most crucial aspect of who we are. We will be speaking with you soon. Wishing you and your family a happy holiday season and a prosperous new year.
Beautiful carols, snowy paths, minty fresh candy canes, and sweet silver bells don't compare to our delight when serving you. Sending you best wishes.
The finest part of this time of year is taking stock of the year's successes and our beloved customers. We wish you a very merry Christmas.
Running a company is like attempting to be Santa because serving you brings happiness and is sheer joy for us. We wish you a very merry Christmas. Anticipate hearing from you shortly.
Holidays and Christmas come and go, but one thing we have been fortunate enough to hold onto is our relationship with you. Have a very Merry Christmas, and thanks for your business.
We appreciate the opportunity to express our gratitude to you and our firm commitment to providing excellent customer service.
Special Merry Christmas Message to My Customer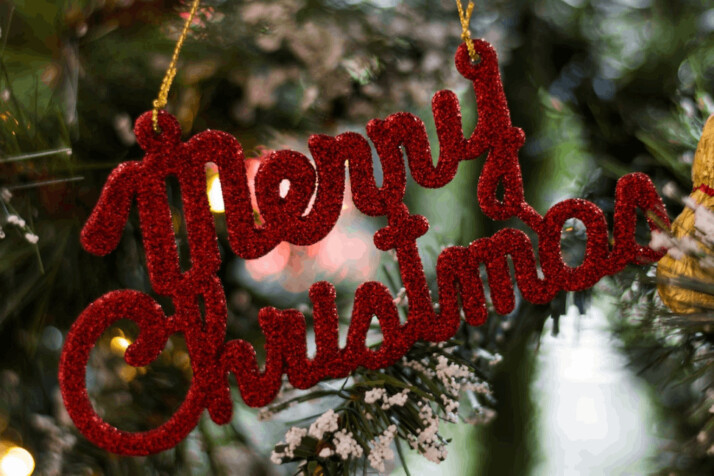 You are a fantastic customer, and we're glad to have you. Happy Holidays to you.
Merry Christmas and best wishes. We appreciate your loyalty and confidence in us.
Nothing compares to the partnership we've had with you. We appreciate having such an excellent customer like you. Happy Holidays.
May God grant you every nice thing you desire. To all of our devoted customers, have a happy holiday.
Wishing a very Merry Christmas to one of our finest clients. We appreciate you making our job simple.
Nothing but continued prosperity is what we want for you every day. Thank you for your continuous patronage. A blessed Christmas to you.
Happy Holidays and a joyous and prosperous Christmas and New Year from our team to yours.
Best regards over this festive season. I hope you patronize us again in the coming year.
We are grateful that we can satisfy your shopping needs, and we hope to see you in the coming year. Happy Holidays from [Insert Company Name]
Unique Merry Christmas Message to My Customer
We appreciate you being such a great customer. Over the previous year, we have valued your support very much. We're wishing you a Merry Christmas.
We are so grateful that you let us be of service to you. We send you our best wishes for a joyful Christmas and the warmth of thanksgiving.
This past year has been an incredible journey working with you. Happy holidays and best wishes for another productive year of cooperation.
We hope you have an incredible Christmas and a prosperous new year. We appreciate you being such a vital component of a business.
Because of customers like you, we put in more effort. We value your confidence in us.
May your Christmas be bright and full of promise. To our favorite client.
We appreciate your patronage and are eager to continue serving you in the upcoming year. May God bless you this Christmas.
More Christmas Message To Customers
We want to take advantage of this season to thank our customers who have contributed to our business. Happy Holidays! We appreciate you!
Without you, there is no us. Thank you for your constant support in [Insert year]. Merry Christmas and a prosperous New year.
Customers like you make the world a better place. We could not have achieved the success we did as a business without you. We hope you have as much success in the upcoming year as you had in the past.
May Christmas bring joy to the end of the year, and may our services bring you satisfaction in the coming year. Happy celebrations!
We have a consumer base while being a small firm because of you! Doing business with you is enjoyable. I hope you have a wonderful Christmas.
We appreciate you allowing us to do business with you once more this year. We wish you a happy and blessed Christmas.
Wrapping Up
The Christmas holiday is a time for us to come together in love and concentrate on showing our love to people, including our customers.
Let everyone who has ever benefited from your service feel your love and warmth this Christmas. Also, remember that this is a fantastic time of the year stay wonderful!
Explore All
Customer Letters Articles