As a company, you get customer feedbacks regarding the caliber of your goods or services.
With feedback, you know what you're doing right and what you need to improve. Gathering consumer feedback ensures that you never wander too far from the customer's needs.
If a customer has been kind to leave favorable comments on your website, social media page, or email box, you should thank them. A simple thank you letter forgood customer feedback will go a long way.
Customers are not obligated to provide feedback regarding their purchases. In actuality, many hardly do that. When they take the time to communicate their experience to you, take it seriously. It is appropriate to express gratitude to them for their positive feedback.
In this guide, you'll learn how to craft the perfect thank-you letter to your customers.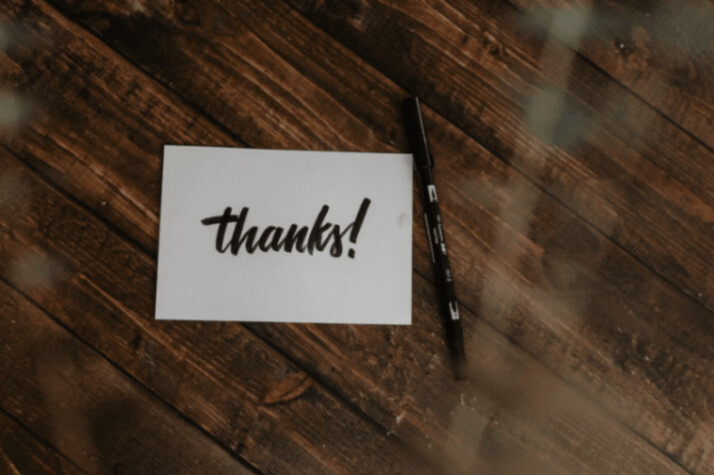 Why Send a Thank You Letter for Good Customer Feedback?
Positive feedback is a terrific approach to generating interest and attracting new customers to your business. Positive feedback doesn't just appear; they come from people who genuinely care for your business. These people took the time to communicate their feelings about your company; an appreciation message is the least you can offer them.
Here's why you should send an appreciation message for good feedback.
1. It Makes Your Customer Feel Seen.
It serves as a means of confirming that you received the feedback. Messages can get lost amid thousands of other messages or mistakenly skipped. A thank-you letter reassures customers that you received their communication.
2. It Helps Them Understand How Valuable Their Feedback Is
Direct customer feedback is priceless to business owners, designers of new products, and marketers. It aids teams in problem-solving, the development of user-requested features, and the development of more specialized communications.
You may show customers that their opinion counts by sending them a thank you note.
3. Keep Them As a Customer.
Refrain from assuming the connection is over just because the feedback is received. A kind and thoughtful reply may convert a contented customer into a brand advocate who will recommend you to others.
Sample Thank You Letter for Good Customer Service
How do you respond to good feedback now that you understand why it's crucial to do so? An effective technique to express your gratitude to your customers for lovely feedback is by writing a thank-you letter.
Here are some free templates to use:
Sample 1
Dear [Insert customer name],
Thank you for sharing your thoughts on working with our customer care team. Your advice is much appreciated because it will enable us to create a better customer experience.
Please feel free to get in touch with us again if you have any more remarks, complaints, or praises.
Best wishes,
(Insert your name)
Sample 2
Hello [Insert customer name],
I appreciate your warm words. I'm thrilled to learn about your positive interactions with our customer care team. I'm also delighted to hear that our support team handled your problem for you.
I entirely understand how satisfying it may feel when your problem is resolved in a matter of minutes. I'll be sure to relate that information to my colleagues.
Feedback like yours enables us to enhance our customer experience continuously. So, thank you for taking the time to provide us with this helpful response.
Please get in touch if you have any additional queries, remarks, or worries.
Cheers,
(Insert your name)
Sample 3
Dear [Insert Name of Customer],
Your comments were taken into consideration. Hearing that the esteemed individuals of our community admire our work makes us proud. We will continue to use the information you provided to us to improve the service we offer at [INSERT COMPANY NAME].
Your advice on how to enhance the customer experience was beneficial! We'll keep it in mind going forward after I've shared it with the rest of the team. We appreciate you taking the time to provide us with your thorough ideas.
Best wishes,
[YOUR NAME]
Sample 4
Hey [INSERT CUSTOMER NAME],
It's wonderful to hear your favorable remarks! To continue offering the most outstanding experience possible, we depend on customers to let us know what we're doing correctly.
Please don't hesitate to contact us if there is anything else we can do to improve our service.
Enjoy your day!
[INSERT YOUR NAME]
Final Words
It is essential to understand how crucial it is to respond to good feedback. You'll strengthen the customer's faith in your brand and raise the possibility that they'll do business with you again by sincerely thanking them.
You can earn great benefits and many enthusiastic business supporters by providing this simple service. Remember to express gratitude to your reviewer and watch it work wonders for your business.
Explore All
Customer Letters Articles