Winning back a customer can be difficult, but it's important to do whatever you can to keep them happy. Sending a win back customer letter is one way to show how much you appreciate their business.
The goal of a win-back letter is to show the customer that you value their business and want to make things right. This article discusses valuable tips to regain some unhappy customers and provides templates to get you started.
Why Is Winning Back Customers Important?
It's estimated that it costs five times as much to attract a new customer than it does to keep an existing one. So, it's pretty clear that winning back customers is important. But why exactly is that?
There are a few reasons why winning back customers is important
First, people who have already done business with you are more likely to trust you than someone who has never heard of your company. They've already been through the process of vetting you and have decided that you're worth doing business with.
Second, people who have done business with you before know what to expect from you. They know your product, and how it works, so they're more likely to be satisfied customers than first-time buyers.
Finally, when you win back a customer, you save yourself the time and expense of finding a new one. It costs less money to lose a customer and win them back than to find a new customer outright.
If you're looking to save money and create happier customers, focus on winning back the ones you already have!
Tips to Win Back Customers Effectively
Re-Evaluate Your Audience
When trying to win back customers, it's important that you first re-evaluate your target audience. Consider what may have changed about them since they stopped using your product or service. Then you can then modify your strategy as necessary.
Take a Personal Approach
Customers appreciate when companies take a personal interest in them. Try reaching out to customers on a one-to-one basis and asking them why they haven't been using your product or service lately. This way, you can address their specific concerns and offer solutions tailored to their needs.
Make It Easy for Them to Return
If you want customers to come back, you need to make it as easy as possible for them to do so. Offer incentives such as discounts or free shipping on their first order back. You can also make the process of returning items simpler. For instance, you can allow customers to print out return labels from home rather than having to go into a store.
Show That You Value Their Business
It's important that customers feel like they are valued by your company. Show appreciation for their business by offering loyalty rewards or thank-you gifts after they make a purchase. You can also send personalized emails or handwritten notes.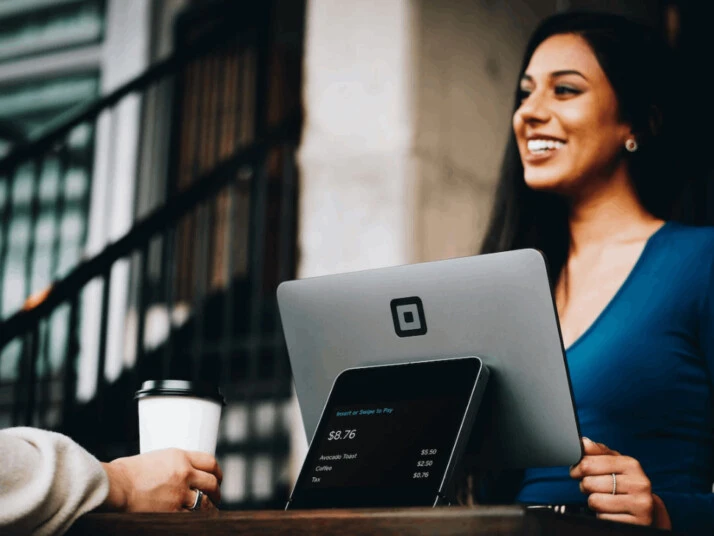 Win Back Customer Letter Templates
It's not enough to send a generic 'Thanks, please come back and contact us' win-back letter when you're losing customers. You need to be calculating and act on the trade-offs before you're in danger of losing them to the competition. When you need to win them back, you should raise your personal approach and emphasize offering convenience.
Below are some effective win back customer letter templates to help you draft a powerful and persuasive message to regain customers.
Example Template 1: Regain Customers With a Reminder
Dear Loyal Customer,
We miss you! It's been a while since you last visited our website. And we wanted to remind you of all the exciting offers and deals we have waiting for you. Log on today and check out our special promotions – there's something for everyone!
Don't forget we are always here for you if you need any help or have any questions. Our customer support team is available 24/7 to help you with any questions or concerns.
So come back soon and take advantage of everything we have to offer. We can't wait to see you again!
Sincerely,
[Company Name]
Example Template 2: Offer an Incentive
Hello [Customer Name],
We hope this letter finds you well. We know you may be busy, and your time is valuable, so we'll get right to the point.
It's been a while since we've seen you on our site, and we want to give you a reason to come back. We miss you! So here's the deal: for a limited time only, we're offering a special discount for loyal customers like you. Just enter the code LOYAL10 at checkout, and you'll receive 10% off your order. Plus, we have some exciting new products that we think you'll love. So what are you waiting for? Come back and see us soon!
Sincerely,
[Your Name]
Example Template 3: Ask for Feedback
Hello [Customer Name],
It's been a little while since we've seen you, and we wanted to check-in. We hope everything is going well, and you're enjoying your life.
We're always striving to provide the best experience possible, but sometimes we fall short. If there was something that caused you to lean away from us, we want to know about it so that we can improve.
We would be grateful if you could take a few minutes to reply to this email with your thoughts and opinions. Your feedback is vital to us and will help us ensure everyone has the best experience possible.
We really appreciate you for your time. Have a great day!
Sincerely,
[Your Name]
Template 4: Mention the Last Chance Offer
Hello [Customer Name],
If you're reading this, then you are one of our valued customers. We hope you've been happy with our products and services. But if not, we want to give you one last chance to take advantage of an amazing offer.
For a limited time only, we are offering a (Product/Service) for half price! This is your last chance to get this product or service at an unbeatable price.
Act Now to grab this incredible opportunity!
Thank you for being a loyal customer.
Sincerely,
[Your name / Company name]
Conclusion
Winning back customers can be a little tricky based on the situation, but you need an impactful strategy to make things happen.
Regaining customers or keeping existing customers happy is essential for every business. Follow the helpful tips and use one of the templates outlined in this post to write a convincing win back customer letter. Thank you, and best of luck!
Explore All
Customer Letters Articles