Evaluating employee performance is no easy feat, especially concerning competency-based appraisals.
Assessing an individual's strengths and weaknesses requires extensive knowledge of the job role and a vast array of effective evaluation techniques. By utilizing this appraisal system, employers can gain insight into how their employees are performing on an individual level.
At the same time, they gather invaluable feedback that can be used to enhance corporate operations. We have competency-based performance appraisal examples that can help ensure accurate assessment, increased employee engagement, and improved workplace dynamics.
How to Conduct Competency-Based Performance Appraisals in Your Company
It is one thing to know that you need performance appraisals; it's another to know how to do it. This section of the article shows you the right way to conduct competency-based evaluations in your company.
To do this, employers must create a system of evaluation that identifies the key skills needed for each position. In addition, they must assess how individuals measure up against those expectations.
Identify Areas of Assessment
The first step is to identify what areas need to be assessed. This should involve consulting senior management to understand the core competencies required to perform the job role effectively.
It may also be beneficial to speak with current or former staff members to get feedback on which abilities the company values most. From there, it's possible to develop clear objectives for each individual employee and create measurable goals for them to strive towards.
Explain the Purpose to Employees
Performance reviews can be stressful for both employer and employee alike. But employers can take steps to make sure everyone feels comfortable.
Management should explain the purpose of the review beforehand and be open about the decision-making process involved. The emphasis should, at all times, remain on providing meaningful guidance rather than simply rating someone's work.
Conduct the Evaluation
Once these criteria have been established, the next step is to carry out the appraisal itself. Employers can start by scheduling regular meetings with each member of staff to discuss progress made and provide constructive feedback.
An honest dialogue between both parties can help clarify any misunderstandings and improve overall workplace dynamics. During these sessions, it's important to remember to focus solely on performance — anything else shouldn't be discussed.
Competency-Based Performance Appraisal Examples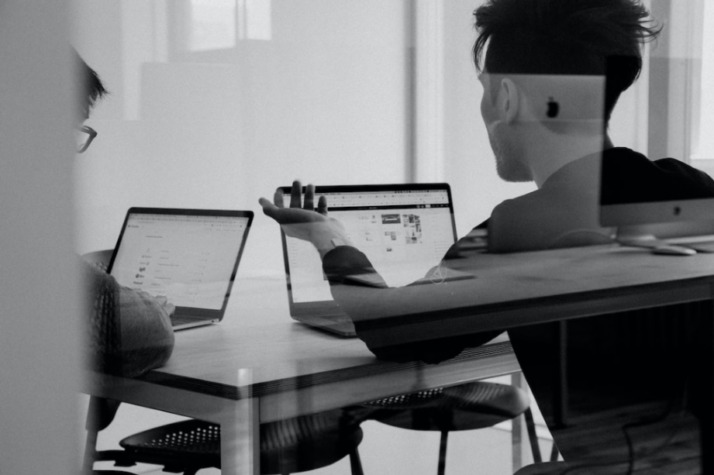 After the evaluation, you have to write a review. You need to choose your words with care. We have some competency-based performance appraisal examples for you.
Communication
1. The IT assistant consistently produces outstanding output. He can accurately explain complex technical concepts in easy-to-understand colloquial language with clarity and enthusiasm.
2. Their output is consistent, concise and well-researched, often including uncommon words that illustrate their deep understanding of the topic.
3. By injecting emotion into their writing, they are able to engage an audience and make complex ideas easier to digest.
Achievement
1. The employee has shown exemplary HR skills in the sales and marketing program, leading to remarkable success. Their ability to think creatively and use persuasive language is truly commendable.
2. This employee's commitment to excellence in sales and marketing is nothing short of extraordinary. They have consistently demonstrated skillful tactics that delivered successful results.
3. With an uncanny knack for appealing to customers, this employee continues to display impressive aptitude within the realm of sales and marketing. Their innovative thinking has made them a leader in their field.
4. Utilizing a unique blend of emotional intelligence and technical knowledge, this employee has implemented several initiatives to improve the company's overall performance.
5. By displaying unparalleled enthusiasm and dedication to their work, this employee has achieved stellar outcomes in all aspects of sales and marketing. Their unwavering drive has been instrumental in our growth as an organization.
Administrative Ability
1. The employee has demonstrated exceptional administrative ability by developing and managing successful projects with an acute sense of efficiency.
2. Their behavior in the workplace is exemplary, consistently demonstrating a level of proficiency that surpasses that of their peers.
3. The employee's aptitude for organization and systematization has been a boon to our department, allowing us to optimize processes with minimal effort.
4. The individual exhibits remarkable acumen when it comes to juggling numerous tasks simultaneously, all while maintaining accuracy and clarity in each endeavor.
5. The employee possesses an intuitive understanding of the nuances of administration. This understanding allows them to craft solutions to complex problems without sacrificing quality or efficacy.
Interpersonal Skills
1. The employee demonstrates competent interpersonal skills, achieving success in a wide variety of settings.
2. Their performance has been exemplary when it comes to building rapport with others. It reflects their capacity for engaging with people from diverse backgrounds and experiences.
3. Their adeptness at utilizing emotional intelligence ensures that each interaction is effective and appropriate for the situation.
4. They possess an impressive ability to communicate effectively and resolve conflicts without difficulty or frustration.
5. Overall, the employee's sophisticated interpersonal competency enables them to interact with confidence and success in any given scenario.
Customer Experience
1. Employee demonstrates competency in customer experience, often exceeding expectations with their attentive and personable approach.
2. The employee's performance is consistently at a high level when interacting with customers due to his creative problem-solving abilities and knowledge base.
3. The employee's job performance is outstanding for customer service, specifically their ability to handle difficult situations in an articulate and professional manner.
4. Employee possesses excellent competency in the area of customer service, from the way they answer questions accurately to the swiftness of resolution provided.
5. The employee's ability to understand customer needs and respond in a proactive fashion has been remarkable — a huge asset to the team.
Conclusion
Conducting competency-based performance appraisals in a company is an important step to ensure that employees are performing at their best and providing maximum value.
To do this, employers must create a system of evaluation that identifies the key skills needed for each position. This article outlines the steps necessary to successfully implement such a process within your organization.
Explore All
Write Performance Review Articles