Performance reviews are an important part of modern work life. The goal is to establish a positive relationship and help employees reach their potential, not make them feel bad about themselves.
A good review will make the employee feel satisfied and reinforced in the tasks done well. Bad reviews are very uncomfortable; they can take the wind out of a person and make them question their past work and abilities. This is why, as a manager, you must know how to write a good review – the performance review examples below show you how.
Performance reviews provide the opportunity for managers to assess the job performance of their employees. They are essential tools for identifying areas for improvement and setting goals for the future. Reviews are typically the basis for job evaluations and promotions.
A standard for performance reviews is that they should be constructive, objective, and results-oriented. In this article, we discuss how to write good performance reviews. We also include some brilliant performance review examples you can gain inspiration from.
What Is A Performance Review?
A performance review assesses an employee's job performance over a given period and provides feedback. The process is an ongoing assessment of performance, rated based on ethical, effective, and efficient job performance. An employee's strengths, weaknesses, and achievements are all factored out in a performance review.
A performance review is often used to provide feedback on individual performance, identify management needs, and discuss progress and future goals. This is while encouraging continuous improvement and development.
Benefits of A Performance Evaluation
Performance reviews benefit the employee and the employer in several ways. Some of the benefits of performance review include:
It is an avenue to provide feedback. After a performance review, feedback is given to employees on areas they excel in and those they need to improve on.
It encourages growth in the organization. Performance review helps employees set goals and identify areas they need to improve.
Improves communication. Performance reviews encourage open and honest communication between employees and their managers. This helps to strengthen relationships and create a positive work environment.
Increases productivity. The process helps to improve overall productivity and performance within the organization.
Enhances teamwork. Performance reviews help to build teamwork by promoting transparency and collaboration between team members.
What to include in a performance review?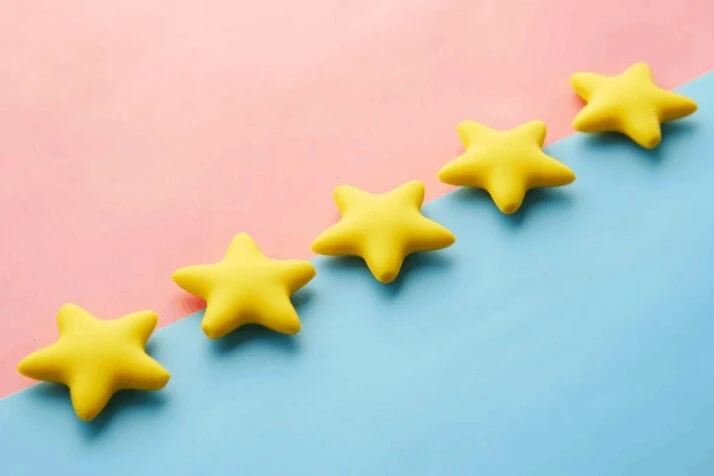 Performance reviews are not just a tool for reflecting the performance of an individual. But a vehicle for greater communication and improved understanding between managers and employees. It's also great for building stronger, more productive teams.
An effective performance review typically covers three aspects;
1. Employee Self-review
Using some performance review questions, conduct an employee's self-evaluation. This will help you better grasp how the employee views themselves.
An employee self-review provides you with the knowledge necessary to establish expectations and guide the conversation.
2. Assessment of progress on their goals
During the performance evaluation, it is critical to assess the employee's progress on their goals. In your review, describe how the employee performed properly or did not meet their deadlines. Remember to be specific and include relevant examples. This will enable the employee to see where they failed and need improvement.
3. Evaluation of how they work
A critical assessment of how the employee worked throughout the year is essential for evaluating the employee's core competencies. Include a review of how they fulfilled their role or fell short of it. By including this review, you cover not only the employee's performance but also the successes that were accomplished during the year.
How to Write A Performance Review
There is no "correct" way to write a performance review, and the system will vary from organization to organization. However, a clear, concise, and to-the-point review works best. Ensure that your tone is polite, objective, fair, and honest.
Consider the following when you write a performance review.
1. Review the employee's job description
First, review the employee's job description and any specific goals or objectives set for them. This will help you understand the employee's responsibilities and guide you in writing the review.
2. Gather relevant data and information
Collate relevant information on the employee's productivity, quality of work, attendance, and any feedback or evaluations from customers and other employees. This will give you a clue of what needs to be reviewed.
3. Use relevant examples 
Always use specific examples when writing about the employee's strengths and areas for improvement. It helps to back up your review.
4. Provide constructive criticism
Constructive criticism is an integral part of any employee review. This helps to identify the points for improvement to prevent further mishaps. However, one of the most vital aspects of constructive criticism is never to offer a negative review without first explaining the details. Also, provide the employee with clarity on how they can improve.
5. Include the positives
Performance reviews offer a chance to emphasize excellent work. Take the time to capture what the employee did well and how they performed excellently.
6. Use language carefully
Use appropriate language to avoid any possible misunderstanding of the performance review. Consider using a descriptive, specific language. Use action words while implementing a positive and honest approach to writing a performance review.
Performance Review Examples
These performance review examples will help you better understand how to structure your performance review.
Teamwork
John has consistently demonstrated a high-level enthusiasm when it comes to teamwork. He demonstrates a remarkable ability to cooperate with others. He goes above and beyond his duties to ensure collective success. From delegating tasks to coordinating meetings efficiently, John is a reliable asset that can be depended upon in any team environment. 
His innovative ideas often elevate the collaborative efforts of the team, thus making him a valued contributor to our organization. John has displayed exemplary teamwork skills during his tenure here. He is always willing to lend a helping hand and consistently offers guidance to his colleagues whenever needed. 
John's willingness to work even on complex tasks reflects his commitment to the team's success. His industry knowledge allows him to offer insightful perspectives that often provide innovative solutions. His attitude and understanding of teamwork have been integral in fostering an environment of open communication between members. 
Creativity
Samantha displays impressive creativity in her work. She brings a unique and sophisticated perspective to the table. She consistently crafts thoughtful and imaginative solutions with an engaging style of communication.
Samantha's creativity is outstanding; she thinks outside the box. She also uses extensive language to elevate the quality of his work consistently. She has a natural aptitude for creativity that shines through his work. 
Samantha can easily generate new and innovative ideas while also showing great attention to detail and commitment to the task at hand. Her creative processes always have an individual flair, and she often takes risks exploring fresh avenues of thought. 
Comportment
John exhibits exemplary attitude and comportment in his daily work, confidently navigating difficult conversations with uncommon grace. He consistently demonstrates good comportment. John exhibits a level of professionalism and graciousness that far surpasses his peers. His interactions are marked by an empathetic understanding of the situation and a mastery of interpersonal dynamics that are quite remarkable. 
John speaks with poise and purpose, always engaging in thoughtful dialogue while remaining open-minded and responsive to feedback. He sets an example for others on how to behave and interact.
Customer service
Sam has consistently demonstrated exemplary customer service, combining knowledge, experience, and a pleasant demeanor to ensure customer satisfaction. His language is engaging and witty while never failing to convey the utmost professionalism. He has displayed a remarkable aptitude for problem-solving, even in challenging scenarios, with innovative solutions that have proven highly effective.
Leadership
John is an exceptionally talented leader, possessing a unique ability to motivate and engage others. His expertise lies in his capacity to communicate effectively with others.
 John exhibits remarkable tenacity when facing adversity. He exemplifies this quality through his resourcefulness and willingness to take risks when necessary. Furthermore, he is highly analytical. He can identify trends and correlations from disparate data sets quickly and efficiently. He is also great at problem-solving and works diligently to find the optimal solution. 
Communication
Bob is an expert in communication and interpersonal relationships. He displays a high level of fluency and creativity.
He eloquently expresses his ideas with clarity and confidence, using colorful language and clever turns of phrases to capture the reader's attention. His writing demonstrates a great understanding of complex topics and emotions. He never comes across as robotic or formulaic.
Competence
John has been a reliable and competent employee. He consistently displays an impressive level of expertise throughout his time here. 
He has displayed his knowledge in tangible ways, such as providing solutions to problems and introducing innovative ideas. His enthusiasm for work is commendable. He always looks out for new opportunities to demonstrate his proficiency. John never shies away from challenges, instead embracing them with determination and tenacity. 
Final Words
Performance reviews are a necessity in any work environment – they can result in redirection, staying on track, and improvements.
As an employer, you must focus on the positives of the employee's work before addressing areas that need improvement. You don't want to demotivate or demoralize your employees by providing vague feedback. Ensure that your performance review makes the employee feels valued and appreciated. The performance review examples above will come in handy!
Explore All
Write Performance Review Articles