Performance letters are written to provide feedback, evaluation, and criticism to an employee after a meeting or performance review. Written performance letters offer a powerful way to communicate, so that your feedback is well-received and positively impacts the employee. Sending an email to employee about performance concerns is an excellent and appropriate practice.
But you must make sure you go about this right and think through how you want to give the feedback. Two essential elements of a written performance letter are its content and tone. Make sure that what you say is constructive, and try to provide helpful information and insights.
This article will teach you to write an excellent employee performance letter. It includes examples that you can copy and edit to suit your needs.
What Is an Employee Performance Email?
Every now and then, employees receive emails following a performance review. The letter describes what they completed well, and what they need to do better to keep their job.
Employee performance emails outline new goals and expectations of the management from their employees. The employee performance email is designed to be a positive, motivating letter to mark whatever an employee has done well. It gives the employee some personal motivation to continue to do well.
What Circumstances Call for an Email About Employee Performance?
Employee performance emails are the perfect way to convey effectively to your employees what they're doing well and what they should be doing better.
You can also tell them how to improve, motivate them to improve, and show that you care about their success by sending this email. Since feedback is not always readily given, this form of communication is more insightful, inclusive, and honest than other forms of feedback.
The following are situations that warrant an employee performance email:
1. Dissatisfaction With Employee's Performance
A situation that warrants sending an email about employee performance is when there is evidence of failure to meet expectations. Employees who missed deadlines made errors, had difficulty completing tasks, or couldn't keep up with workloads may need intervention.
An email serves as an effective way to communicate this information to the employee to address the issue and improve future performance.
2. Dissatisfaction With Employee's Conduct
If you're dissatisfied with an employee's conduct, this could justify writing a performance email.
The individual may need to understand what behaviors and practices need to change to maintain healthy workplace relationships. Writing an email allows one to effectively address these issues without making any confrontations face-to-face.
3. Acknowledging an Achievement
If there is evidence of consistently good performance over time, an email may serve as an appropriate form of recognition. This can reinforce positive behavior and ensure that employees continue working hard.
Such communication also provides clear guidance regarding what practices must be continued to maintain solid organizational output.
How to Write an Employee Performance Email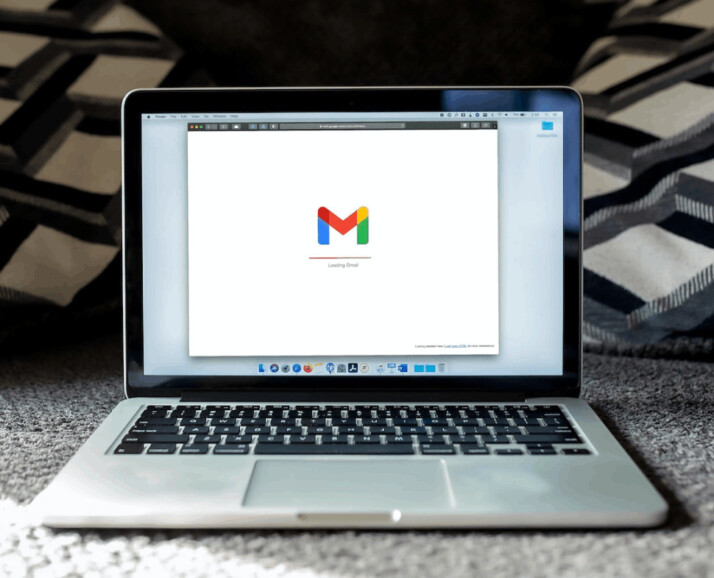 Writing a performance email can be challenging. It requires the writer to be empathetic and communicate their message effectively. This email should help the employees become better and improve the quality of their work and performance.
The employee email should be thoughtful, polite, and honest, and lastly, reflect the goals of your business or organization.
Here is the step-by-step guide to writing a performance email that makes employees feel respected and valued.
Step 1: Start With a Positive Note.
Before addressing any negative aspects of their work, starting off on a positive note is essential. Make sure to back this up with examples of what the employee has done well so far. For instance. "I appreciate your enthusiasm for this project, and I noticed you did [mention what they did well] properly – you finished it ahead of schedule!"
Step 2: Identify Areas for Improvement.
Be clear and concise about what needs to be improved and why – do this without being overly critical. Make sure to provide concrete evidence as to why something needs improving; this helps build trust between you and the employee.
If possible, offer suggestions or resources on how they can improve. A good example is this: "I think there is room for improvement regarding meeting deadlines. To help ensure all tasks are completed within the required timeframe, please refer to our company policy on deadlines before beginning each task. Additionally, here is a helpful resource outlining tips on time management that may also be useful for you."
Step 3: Set Expectations Going Forward.
Clearly define any goals or objectives for the future and let the employee know that regular check-ins are necessary to monitor progress. This sets reasonable expectations and gives both parties a sense of accountability.
For example: "As we advance, I expect all tasks to be completed on time. We can discuss your progress during our biweekly meetings – if needed, we can adjust timelines based on these conversations."
Step 4: Close the Email on a Positive Note.
Leave the employee with some words of encouragement and appreciate their efforts thus far. Let them know they can reach out if they need any help and if they have any questions. Lastly, thank them for their service, and wish them luck moving forward.
Step 5: Proofread and Edit the Email.
Proofread and edit the email before sending it out. Ensure there are no typos or grammar mistakes. That way, you can guarantee that your performance email has been written precisely.
Sample Email to Employee About Performance
Sample 1
Subject: Assessing Employee Performance
Dear [Employee Name],
I am writing this email to discuss your performance at work over the past few weeks. As you know, employee performance is an essential part of any workplace. As such, everyone here must work towards our company's goals and achieve their potential.
I observed that you still needed to meet expectations in certain areas. Specifically, I noticed that your [action] was subpar, lacking detail and accuracy. Additionally, I've observed that your [effort] could have been more organized. I understand these issues may be due to a lack of resources or inadequate training. If either of these is accurate, please let me know, so we can rectify the situation as soon as possible.
I want to keep this from becoming a recurring issue. I want to schedule regular meetings to review your progress and provide feedback. In addition, I encourage you to utilize the available tools and ask questions when necessary to help make sure you stay on track.
With the proper support and guidance, you can meet the challenges ahead of you. Your success is important to us, and I'm excited to see what fantastic things you will achieve in the future.
Thank you for your time,
[Your name]
Sample 2
Subject: Evaluating Employee Performance
Dear [Employee Name],
I am writing to evaluate your performance as an employee at our company. I recognize your hard work and dedication every day since joining the team.
Your attention to detail has enabled us to complete tasks promptly. Your creative ideas have helped develop innovative solutions that have allowed us to remain competitive. We are thankful for your commitment and ongoing contributions.
While your overall performance is commendable, there are certain areas where we would like to see further improvement. For instance, [Mention one or two aspects] could be improved, and deadlines should be met more consistently.
Thank you again for your efforts thus far, and I encourage you to continue striving for excellence. If you know of a way we can help with this, kindly let me know.
Sincerely,
[Your Name]
Conclusion
Writing an effective employee performance letter is a skill that every manager should strive to master. You can create a meaningful and inspiring letter through well-chosen language and tone. By following the tips outlined in this article, you can ensure that your email to employee about performance is clear, concise, and comprehensive.
Furthermore, by communicating expectations and highlighting their successes, you can ensure that you get the best out of your employees. This will result in improved morale and productivity.
Explore All
Write Performance Review Articles