Need an executive performance review sample? We get it! Performance reviews are one of the few management and work responsibilities that consistently cause stress.
It's hard for managers to balance praising employees and to push them to do better. As a result, workers start to worry about their jobs and are unsure how to respond to feedback. Managers can avoid tension if they approach things the right way.
But what is the "right way"? This guide offers tips for conducting effective performance reviews and examples of how to frame reviews that will lead to healthy and productive conversations.
What Is an Executive Performance Review?
An executive performance review assesses a manager's performance based on the company's standards, goals, and values.
It examines not only the accomplishments but also the strengths and weaknesses of the individual to identify areas for improvement and growth.
This review can be used to provide feedback, recognize success, or motivate change within the organization. A successful review must be done with thoughtfulness and care. It should accurately reflect the quantitative and qualitative elements of an executive's performance to provide effective guidance.
The evaluation should include examples that illustrate the executive's skills and knowledge, along with any unique insights gained from their work.
Finally, it should articulate specific recommendations for further developing those skills to enhance future performance.
Tips for Conducting Executive Performance Reviews
Conducting executive performance reviews can be daunting, but adhering to some key principles can make the process more streamlined and effective.
First, when making a review plan, it's essential to take a personalized approach that considers their different management styles and goals.
Second, keep the conversation focused on facts and ensure a strong link between these points and measurable, concrete goals. Include constructive feedback and allow people to talk openly about what strategies have worked and haven't in the organization.
Finally, focus on long-term success rather than short-term gains; assess executive performance holistically, understanding potential impediments and accomplishments. Doing so will both bolster trust and encourage future growth.
Executive Performance Review Sample for a Group
Executive performance reviews should be a positive experience and a learning opportunity. This executive performance review sample below is designed for a middle manager in charge of a group of employees.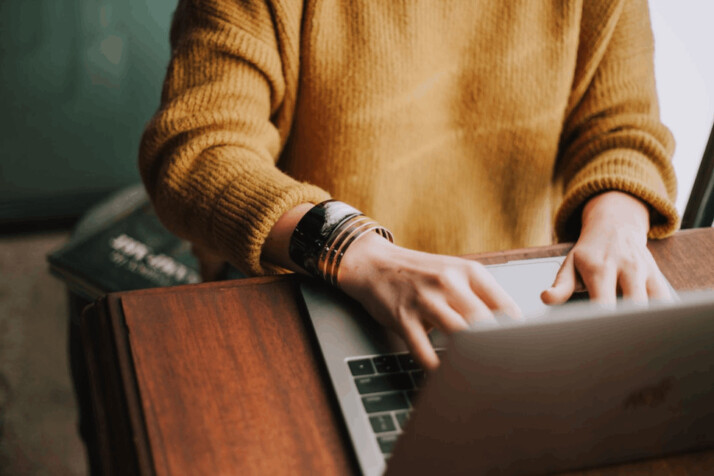 Sample
It is always an immense pleasure to review the performance of executives, as they are often prime examples of hard work and dedication. With this in mind, it has been remarkable to witness [Executive's Name] strive for success.
Their recent efforts have been especially praiseworthy; their inexhaustible enthusiasm and excellent strategizing skills have resulted in highly productive outcomes.
[Executive's Name] routinely exhibits high levels of agility, ensuring that they remain calm and confident in facing any challenge.
Moreover, they could accurately synthesize a complex set of data into actionable solutions through sheer tenacity and unwavering commitment. This attribute has enabled them to scale the organization's operations much higher than before.
Their team-building capabilities can be seen when they seamlessly integrate new members into their fold without hesitation.
They also create a productive workplace by promoting characteristics like determination and resilience in their workers.
It is safe to say that [Executive's Name] embodies all that a successful leader requires: insightfulness, intrepidity, dexterity, and acuity.
Overall, it is evident that [Executive's Name] has earned my unequivocal praise and admiration for their exemplary performance over the past few months.
I'm sure they'll have even more success in the future, and I can't wait to see how far their skills will take them.
Executive Performance Review Sample for an Individual
John's performance review was exemplary. With his wealth of knowledge and experience, he consistently demonstrated an ability to identify issues quickly and develop tailored solutions.
He ensured every project was completed efficiently, on time, and within budget – often going beyond expectations to ensure quality results.
His commitment to the team was remarkable and infectious, making it effortless for those around him to work collaboratively and seamlessly.
On top of this, John communicated effectively using a blend of professionalism and colloquial language, which helped foster strong working relationships across all stakeholders.
John is an invaluable asset to our company, and I look forward to further watching him excel!
Final Words
You can have an executive performance review sample using INK. It will serve as a means of gauging an executive's performance and potential on some level.
An executive performance review determines if team members understand their roles, help one other, and have healthy relationships.
Explore All
Write Performance Review Articles