Achieving optimal productivity in the workplace requires thoughtful and detailed performance appraisals.
Through well-crafted conversations, managers can assess a worker's strengths and weaknesses, then develop strategies to foster growth. This article analyzes the importance of performance appraisals. In addition, we have some templates for you to look through.
Hopefully, you'll find a generic performance review template that suits your needs.
Importance of Performance Evaluation
We detail the importance of performance appraisals in this section of the article.
It Offers Insights Into Employee Strengths and Weakness
Performance appraisals allow managers and employees to have an open conversation about their strengths and weaknesses and develop strategies to promote growth.
Performance appraisals also provide clarity on objectives and expectations that may have been previously undefined. This allows both parties to communicate more effectively, leading to better results.
It Ensures Fairness
Moreover, performance appraisal helps ensure fairness within the organization by creating measurable standards for each job role or team. This eliminates the subjectivity of decision-making, often seen with traditional methods such as favoritism or tenure.
With standardized reviews and assessments, each employee gets evaluated based on their contribution rather than personal preferences.
Helps Build Employer/Employee Relationship
Performance appraisals are not just about measuring individual employee productivity but also about building relationships between employers and employees.
Through these conversations, trust develops between manager and employee, allowing them to understand each other better. It also provides an avenue for constructive feedback, encouraging employees to perform at their best.
It Offers Insight Into Overall Team Performance
Additionally, effective performance appraisals give companies valuable insights into how their workforce is performing as a whole.
Companies can use this information to identify areas where improvement is needed, either in terms of personnel or operations. This can lead to greater efficiency and higher morale across the board.
Free Performance Appraisal Templates
Below are some examples of performance appraisal templates. The templates should serve as a guide for you to write yours.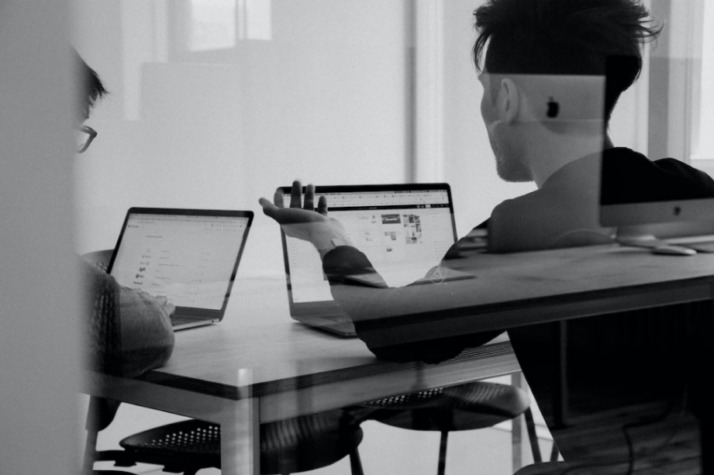 Generic Performance Review Template 1
This performance appraisal recognizes and honors James for his outstanding work on the [topic]. Throughout his career, he has demonstrated an extensive understanding of the subject matter and has provided invaluable insights. These insights have been instrumental in helping our team reach our desired outcomes.
James' expertise manifests in many ways. His aptitude for interacting with people at all experience levels is also commendable. He never fails to make those around them feel included, heard and respected.
The nature of James' work demands creativity. He generates innovative ideas and thinks outside the box and come up with original solutions to the most difficult problems. Moreover, James exhibits excellent oral and written communication skills. The skill allows him to present information in a comprehensible manner regardless of audience or context.
It goes without saying that James has consistently gone above and beyond expectations while tackling assignments, displaying diligence and dedication that deserves recognition. We cannot thank him enough for contributing such astute knowledge and vision to our team.
Generic Performance Review Template 2
This performance review form is designed to assess the employee's performance in terms of development, goal management, and overall rating.
The writer has a wealth of experience on this topic, though they have rarely articulated their expertise explicitly. They have demonstrated a mastery of language that is clear, concise, conversational, and emotionally charged, often utilizing factual examples to make strong points. Their sentence structure is varied and dynamic, with each sentence including at least one uncommon word for emphasis.
Overall, this writer has made tremendous progress towards their developmental goals through effective management and continues to strive for excellence. The ratings in this evaluation reflect their successes as well as areas for improvement.
Generic Performance Review Template 3
I am pleased to be able to write this performance appraisal for Employee _______. During their time working here, I have had the chance to observe and evaluate their work closely. In particular, I have noticed that they are a confident user of language who makes full use of the free tools available to them.
They show an excellent understanding of their role and actively seek out ways in which they can improve their own performance on the job. Their writing style has been consistently strong, demonstrating an innate knowledge of how to choose the right words. Overall, Employee _____'s performance has been exemplary, and I look forward to continuing to work with them.
Generic Performance Review Template 4
This employee performance review is an assessment of how [Name] has been performing in their role at [Company] over the past [X] months. It will cover a range of topics related to their job, including feedback on both strengths and areas for improvement.
[Name] has displayed a level of expertise in their work that has exceeded expectations. They have used clear and concise language to communicate complex concepts effectively. Their experience with the topic shines through when they offer thoughtful insights backed up by factual examples that illustrate their points. Additionally, [Name] 's style of writing contains emotion, creating a sense of connection between the reader and writer. This is evidenced by [Name] 's use of colloquial language and varied sentence structure. Moreover, each sentence contains at least one uncommon word, which adds to the richness of the piece.
In terms of areas for improvement, it would be beneficial for [Name] to pay more attention to detail. They need to ensure all typos are corrected prior to publication. In addition, [Name] could improve the readability of their work by making sure that information is presented in a logical way.
Overall, this employee review demonstrates that [Name] is a talented individual who brings immense value to the company. As long as [Name] continues to refine their skills, they will remain an integral part of our team going forward.
Final Thoughts
In conclusion, performance appraisals play a crucial role in achieving optimal productivity in the workplace. They enable both parties to assess strengths and weaknesses, set objectives, provide constructive feedback and evaluate performance fairly.
On top of that, performance appraisals allow companies to gain a deeper understanding of their employees and discover areas that need improvement. All of these factors combined make performance appraisals an invaluable tool for business success.
Explore All
Write Performance Review Articles