In the media today, virtually everything needs designing. Everyone wants to see a catchy image that grabs their attention, from logos to brochures to billboards.
Graphic designers are professionals who assemble images, typography, and motion graphics into appealing visuals. If you've got a brilliant graphic designer, you want to let them know they're doing a spectacular job. They could use a few words of encouragement to get going on the next project. A graphics designer performance review will also be handy if you need to point out areas for improvement.
Providing feedback will make the designer put extra effort into correcting their weaknesses. A performance review is a crucial tool for evaluating the performance of employees and identifying areas of growth and improvement. Occasional performance reviews can help boost employee morale, while holding them accountable for achieving the best results possible.
This article discusses how to write a compelling graphic designer performance review.
What Is a Performance Review?
A performance review is an assessment of an employee's job performance. It could be a face-to-face or virtual meeting between the manager and the employee. The purpose of this meeting is to discuss successes and identify strengths and areas of improvement.
It is also an opportunity to provide feedback and constructively criticize and commend the employee's hard work. While the method of performance review may vary, the review's goal is to give feedback and voice out concerns that need improvement.
Companies typically carry out performance reviews from time to time to gauge their employee's performance. And to ascertain whether an employee deserves a raise or promotion.
Performance reviews are not for criticizing employees' work but for commending them and pointing out improvement areas. A good performance review will boost the employee's morale and encourage them to perform better.
Tips for Conducting a Performance Review
A performance review is essential to ensure growth and development in every organization. It's an excellent tool for identifying employee strengths, weaknesses, and areas for improvement.
Here are some tips to guide you in conducting a performance review:
1. Schedule the review ahead of time
Schedule the performance review in advance so the graphic designer has time to prepare.
2. Set clear goals and expectations
Before the review, ensure you have clear goals and expectations of the graphic designer's performance. This will make it easier for you to assess their progress and give constructive feedback.
3. Be objective
Do not allow personal biases or subjective opinions to influence your review. Focus on objective criteria such as the graphic designer's job responsibilities, performance goals, and any relevant metrics or benchmarks.
4. Use relevant examples
Provide relevant examples to illustrate the graphic designer's strengths and areas for improvement. This will help the designer understand your perspective and give them concrete areas to focus on in the future.
5. Be constructive
Use the review as an opportunity to help the designer grow and improve. Offer constructive feedback and suggestions for how designers can develop and enhance their skills.
6. Set smart goals
Set specific, measurable, achievable, relevant, and time-bound (SMART) goals for the designer ahead of the next performance review period. This will help the employee understand your expectations and give them something to work towards.
7. Be open to feedback.
Remember that a review is two-way. So give room for the designer to share their perspective and provide feedback about their job or the organization. This can help you build a stronger working relationship with the graphic designer.
Graphics Designer Performance Review Examples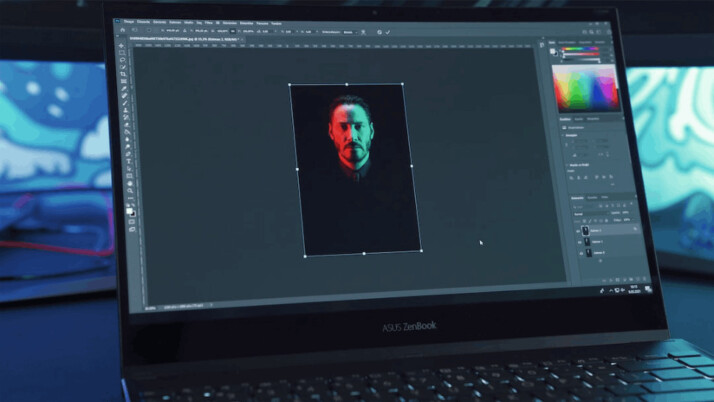 Has a knack for aesthetics and consistently delivers appealing designs to the eye.
Attention to detail is impressive, and it shows in the high-quality work you produce.
Ability to interpret client needs and turn them into successful designs.
An excellent communicator who works well with the team to bring projects to a finish before the deadline.
Skills in layout and composition are valuable assets to the team.
Has a strong understanding of design principles and applies them effectively in your work.
Efficient and meets deadlines consistently.
Takes advice and is always willing to go the extra mile to ensure designs are creative.
Can come up with fresh ideas that set your designs apart.
Highly skilled in using different design software to produce high-quality graphics effectively.
Has a strong understanding of branding and consistently creates designs that align with a company's branding guidelines.
Has a good understanding of color theory and uses it effectively in your designs.
Effectively balances form and function in your designs.
Has a strong understanding of typography and uses it effectively to communicate messages through your designs.
Able to work on multiple projects simultaneously and effectively manage your time.
She has a great understanding of print processes and produces high-quality graphic images.
Has excellent problem-solving skills and fixes design-related issues effectively.
Has a good sense of composition and expertise with colors which has yielded impressive visual results.
More Graphics Designer Performance Review Examples
Peter's ability to translate abstract concepts into engaging visuals is genuinely remarkable.
You have an astounding proficiency for creating eye-catching imagery that effectively conveys meaning.
With acute attention to detail, John creates inspiring works of art that capture viewers' interest.
John has extraordinary skills in inventing unique designs.
Demonstrating exceptional creativity, Abigail devises clever ways to enhance the visual elements of projects.
Paul exhibits great skill in consistently producing stunning designs.
He is an expert at transforming complex ideas into captivating artwork.
John consistently delivers creative, high-quality visual solutions with great attention to detail.
Paul's design brings life and emotion to our projects, allowing us to engage customers more effectively.
With her imaginative insight, Rebecca has created remarkable visuals within tight timelines.
He is a careful craftsman whose skill is evident in the caliber of his work.
John consistently makes sure that deadlines are met and collaborates to get the most significant result for the team.
Her creations consistently exhibit a polished elegance that is captivating.
She is knowledgeable about design principles and applies them to every job she undertakes.
You continually showcase your technical prowess and ingenuity in creating fascinating images.
Your work consistently demonstrates an incredible eye for detail.
He is exceptionally skilled at creating elegant, complex designs that elicit strong feelings from customers.
Paul consistently exceeds expectations by expertly completing projects on schedule and within budget.
He has a thorough awareness of aesthetic trends, which allows him to use contemporary design aspects.
Final Words
Graphic designers create everything visual for communicating information to customers. They are vital in every organization, from large corporations to charities and volunteer organizations.
A great way to gauge whether or not your graphic designer is truly accomplishing is to assess their performance. And then offer commendations, constructive criticism, and suggestions. This will boost their morale, help them improve, and motivate them to accomplish the organization's goals.
Conducting a performance evaluation and writing a great review can be challenging. However, with the tips and examples in this guide, you're set for success.
Explore All
Write Performance Review Articles