Performance review is an integral part of any employee-employer relationship. It provides an opportunity for both parties to reflect on the employee's progress and identify areas for improvement.
It's also an excellent way to motivate and encourage employees to improve. With the job knowledge and skills performance review examples in this guide, you should be able to give appropriate feedback following a performance review.
Writing a superb performance report can be challenging – conveying your thoughts about an employee's job performance is no easy feat. You must provide constructive criticisms while recognizing the employee's strengths, job knowledge, skills, and hard work.
Performance review is necessary to help employees grow, improve their jobs, and contribute to the company's success. This article will guide you in writing great performance review reports. It includes some job knowledge and skills performance review examples you could use.
What Is A Performance Review?
A performance review is a process of evaluating and assessing an employee's job performance. It is an opportunity for employees to provide feedback to their managers and discuss their career goals and aspirations.
Performance reviews cover various topics, including job knowledge, skills, teamwork, and communication. They take place regularly, such as annually or semi-annually.
Benefits of Performance Review
Improves communication with employees.
Increases productivity among employees.
Enhances decision-making in the organization.
Improves the retention of staff.
Improves employee performance.
Enhances career development.
Increases job satisfaction.
Leads to greater transparency among employees
Job Knowledge and Skills Performance Review Examples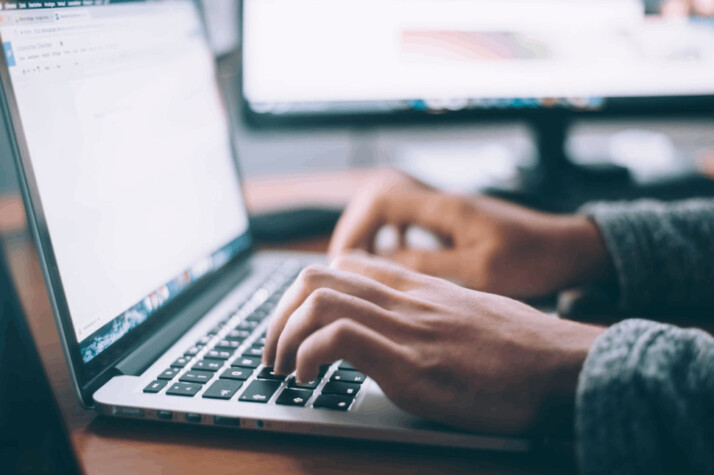 After a performance review, it's essential to provide feedback to your employee or team members, as the case may be. Using job knowledge performance review phrases will help you communicate more effectively. Communicating the strengths and areas for development with those you supervise or who work under your direction on a project is critical.
A good leader must be able to communicate effectively and avoid misunderstandings. Plan your comments, remember to highlight each employee's positive traits, and emphasize your willingness to assist while pointing out flaws.
How you provide feedback can either positively or negatively affect the team's performance. So it's crucial to use the correct phrases. Whether you're commending an employee or criticizing their work, you must use the right tone.
Below are some phrases to use when providing feedback on an employee's job knowledge and skills performance.
Job Knowledge
Exceeded Expectation
He demonstrates exceptional expertise on the topic and mastery that impresses and inspires others.
His ability to communicate effectively makes his work quickly understood and highly valued by peers.
Use of varied language is remarkable, employing more sophisticated words for greater impact.
Knowledge of the subject is comprehensive and impressive. He understands complex concepts quickly and can offer creative solutions.
He is always ready to find new ways to express ideas, utilizing uncommon words to grab attention freshly.
Consistently uses emotion and humor in his writing, creating content that engages readers and resonates deeply.
His work reflects an advanced understanding of the subject matter, showcasing his skills as a true professional.
Needs Improvement
His knowledge on the job was substantially below expectations and often led to costly delays or errors in the output.
His comprehension of tasks hindered progress significantly, requiring constant guidance.
Inconsistent understanding of protocol and processes inhibited workflow and caused frequent breakdowns in communication.
His lack of experience with crucial components creates unnecessary problems that adversely impact productivity.
Inadequate technical proficiency necessitated increased involvement from other workers to get solutions.
Unfamiliarity with accepted conventions affected his performance, leaving him unable to utilize the resources available effectively.
Overall, his expertise failed to meet the necessary criteria, resulting in substandard results.
Interpersonal skills
Exceeded expectation
His interpersonal skills are outstanding, and he demonstrates a remarkable ability to communicate effectively with colleagues and customers. He can express himself in an articulate yet personable manner, making him highly valued by his peers.
His capacity for understanding different perspectives and communicating ideas is exceptional. He shows both empathy and competence.
His interactions with those around him remain professional, friendly, and approachable. He respects others which helps foster strong relationships.
He is driven to connect with people on multiple levels, using uncommon words that further enhance communication.
His prowess in conversations has allowed him to create meaningful connections through dialogue and rapport building.
He speaks eloquently yet still maintains the natural charisma and charm that encourages genuine engagement from all parties involved.
His ability to understand interpersonal relationships is beyond exemplary. It is seen in his effortless negotiation capabilities when mediating disputes or resolving conflicts.
Needs Improvement
Despite his wealth of experience, he needs to communicate and interact with others effectively – often leaving peers feeling frustrated or unheard.
His approachability could be better, as he struggles to convey messages that engage those around him.
He has difficulty understanding how his words can affect others and fails to demonstrate appropriate interpersonal skills when interacting.
Though knowledgeable, his language isn't tailored for the audience, resulting in poor reception from peers and colleagues.
His communication style is non-engaging, which does not foster meaningful dialogue among team members.
He tends to be argumentative rather than diplomatic, leading to tense conversations where opinions are rarely considered objectively.
While familiar with the material, his inability to craft compelling narratives significantly hinders his overall interpersonal success.
Communication skills
Exceeded expectation
He has consistently demonstrated an impressive ability to communicate complex topics clearly and concisely.
His unique ability to combine live examples with personal experience has enabled him to express his ideas and knowledge on the subject effectively.
He possesses impeccable communication skills, and his enthusiasm for learning new words has further enriched his speech.
He uses excellent language while conveying complicated points without losing the audience's attention.
His mastery of language is remarkable and can be regarded as one of his greatest strengths.
His skillful approach to storytelling brings life to any conversation, which is why it often results in captivating discourse.
He has exceeded expectations when communicating with others, evidenced by his vibrant vocabulary and eloquent yet friendly delivery style.
Needs Improvement
His communication skills often lack clarity and expressiveness, making it difficult to comprehend his messages effectively.
He could benefit from better utilizing the range of language available to him when expressing himself. He is constantly repeating himself, and this is not effective communication.
To improve his communicative ability, he should take a more active approach to finding new words and expressions.
Despite his experience with the topic, his written work fails to adequately demonstrate that expertise as it is littered with ineffective phrasing.
His output frequently needs multiple iterations due to an absence of sufficient details and thus leaves much room for misinterpretation.
His tendency to neglect advanced diction limits the impact of his ideas and can weaken their credibility overall.
Whilst his message may be heartfelt, it is sometimes compromised by misused terminology and a lack of proper punctuation.
Teamwork
Exceeded expectation
He demonstrates remarkable team collaboration skills, consistently going above and beyond in helping colleagues.
His interpersonal capabilities are noteworthy, displaying a remarkable ability to communicate effectively with others.
Achieves significant success through his willingness to contribute actively to group projects.
Possesses an unparalleled drive for understanding and working collaboratively with others.
Exhibits exemplary teamwork acumen, adeptly leveraging the expertise of fellow members to attain objectives.
Utilizes his interdisciplinary experience to solve complex problems within a team setting constructively.
Consistently fosters an environment of cooperation and bonding among colleagues, often producing admirable results.
Needs Improvement
His lack of team spirit inhibits progress and demonstrates an unwillingness to collaborate on collective goals.
He struggles to relate to his peers and create a sense of unity within the group, which often results in inefficient workflows.
While knowledgeable on topics related to the project, he frequently fails to communicate well with others and falls short when supporting other members.
There is room for improvement in his aptitude for teamwork. He typically works independently and is not adept at integrating into a cohesive unit.
His frequent failure to consider the needs of fellow teammates showcases a need for greater cooperation and integration with the rest of the team.
Due to his penchant for utilizing incomprehensible language and unfamiliar words, there is difficulty understanding him in group settings where clear communication is essential.
Leadership
Exceeded expectations
Exceeds expectations in leadership; a true asset to the team with their vast experience and expertise.
Effectively translates knowledge into tangible results with their creative, colloquial language and uncommon words for impactful communication.
Possesses the remarkable ability to solve problems effectively through strong analytical skills, as evidenced by exemplary work performance.
Displays great empathy when leading and motivating others. He is an inspirational figure who consistently sets an example for excellence.
He cultivates a productive atmosphere conducive to growth and development via engaging language structures.
Demonstrates superior understanding of complex subject matter, which they can then transfer into meaningful insights that are easy to grasp.
Consistently goes above and beyond to support colleagues and teams, creating a positive environment where everyone works together towards common goals.
Needs Improvement
His leadership often lacks clear expectations, leading to disorganization and uncertainty in his team.
The employee needs to improve his ability to inspire and motivate those around him with creative solutions.
He has difficulty recognizing opportunities for improvement within his team due to a lack of strategic vision.
Leadership skills could be significantly enhanced through further training, as he tends to make decisions without gathering input from colleagues.
Opportunities for effective delegation are frequently overlooked due to inadequate communication between himself and subordinates.
He lacks the imagination to identify innovative solutions and proactively address issues before they become problematic.
He fails to reach an audience effectively, making it difficult to articulate his objectives to followers in an inspiring way.
Conclusion
Whether commending an employee or drawing their attention to the need for improvement, you must deliver your performance review in a kind tone.
You don't want to scare your employees away by discrediting all their work. Focus on their strengths before drawing their attention to the areas for improvement. Keep in mind that the primary purpose of a performance review is for the organization's success; don't do anything to jeopardize that.
Explore All
Write Performance Review Articles